In this tutorial you will learn how to draw an anime arm. This guide consists of nine easy steps with helpful hints.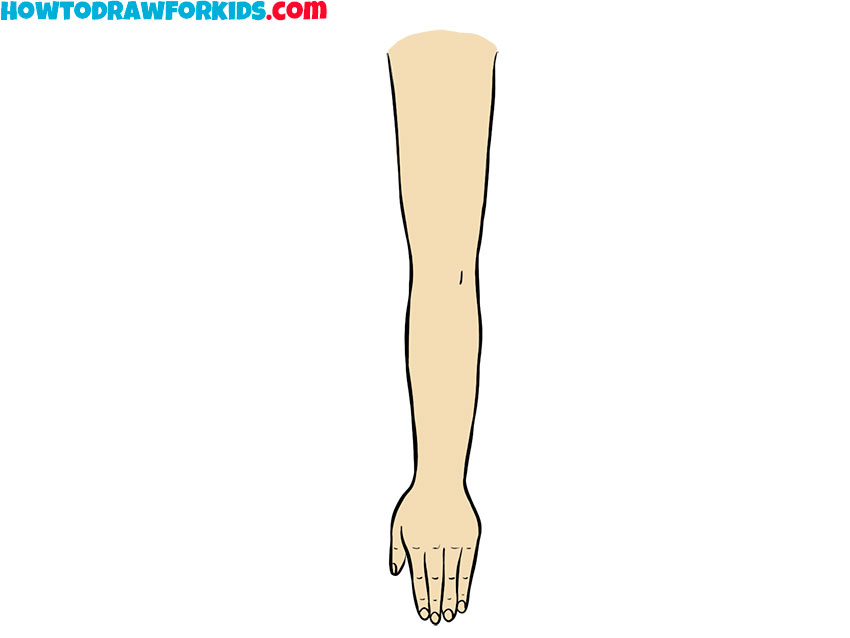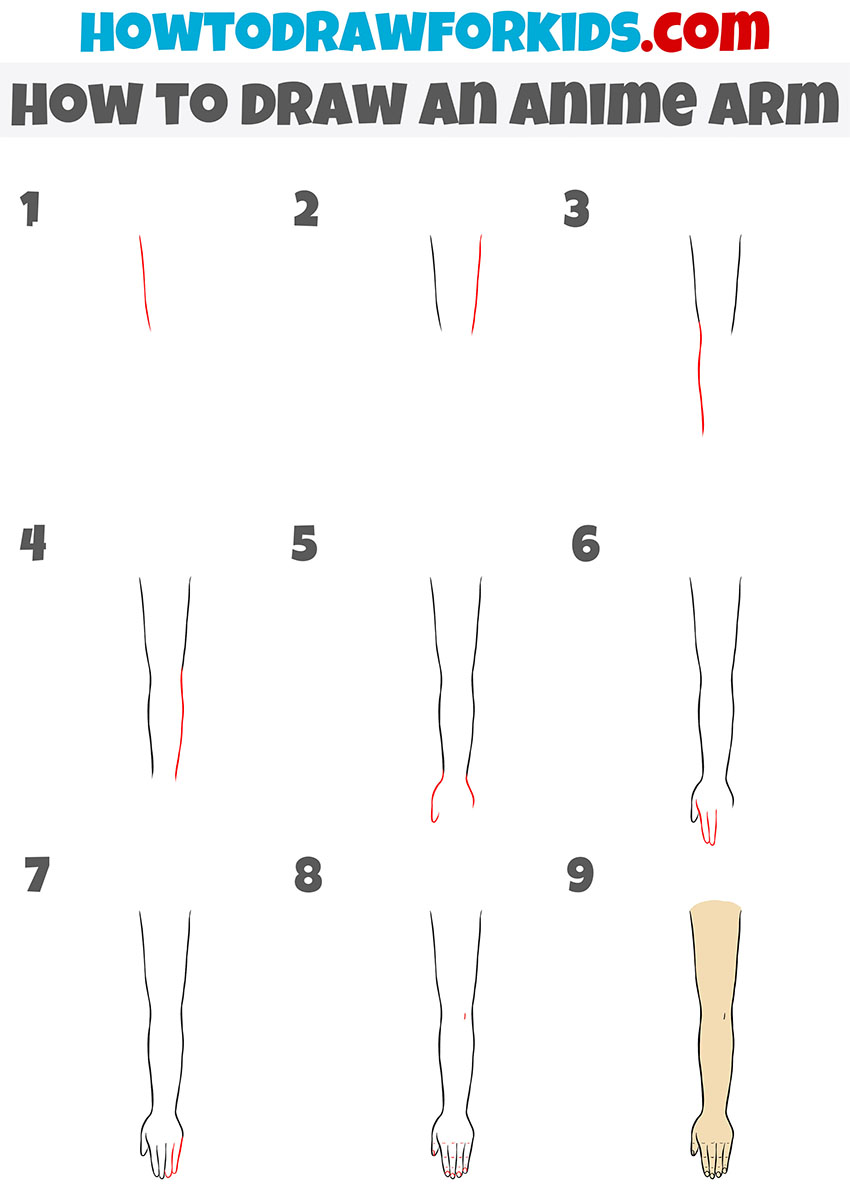 In the next lesson, you will learn how to draw an anime arm. In the future, you will definitely need the skills that you get in this lesson.
This lesson will be very useful for you, at the same time very simple to follow. Now I will show you how to draw an anime arm step by step.
You can see that the anime arm has the correct natural shape, there are all anatomical curves on the arm, the fingers have a standard length.
You can draw the same arm in any of your drawings when you want to draw a human figure. During the lesson, be careful and try to keep all proportions in order to achieve the best result.
Materials
Pencil
Paper
Eraser
Coloring supplies
Time needed: 20 minutes
How to Draw an Anime Arm
Draw one side of the shoulder.

To do this, sketch out a smooth line.

Add the second side of the shoulder.

At this stage, you need to draw one more line.

Depict one side of the forearm.

Continue the line and add the outline of the forearm on one side.

Draw the second side of the forearm.

Sketch out a similar line on the other side.

Add the top of the brush.

Draw the side of the palm and thumb.

Depict the fingers.

Near the thumb draw the index finger and next draw the middle finger.

Add the rest of the fingers.

Draw the ring finger and little finger. Correctly depict the height of each finger.

Depict the nails and skin folds.

On each finger draw the nail and using short strokes draw the creases on the joints.

Color the anime arm.

Use any color to depict skin color.
For your convenience, I have prepared a PDF file in advance, which contains a short version of the lesson and useful additional materials.