In this drawing lesson, I will show you how to draw Mickey Mouse. This is a simple lesson dedicated to drawing cartoon characters.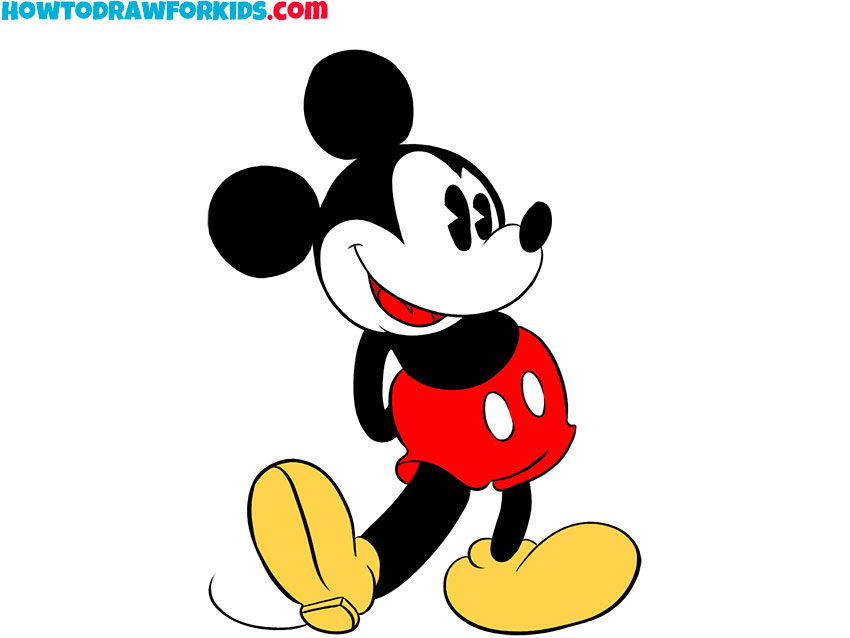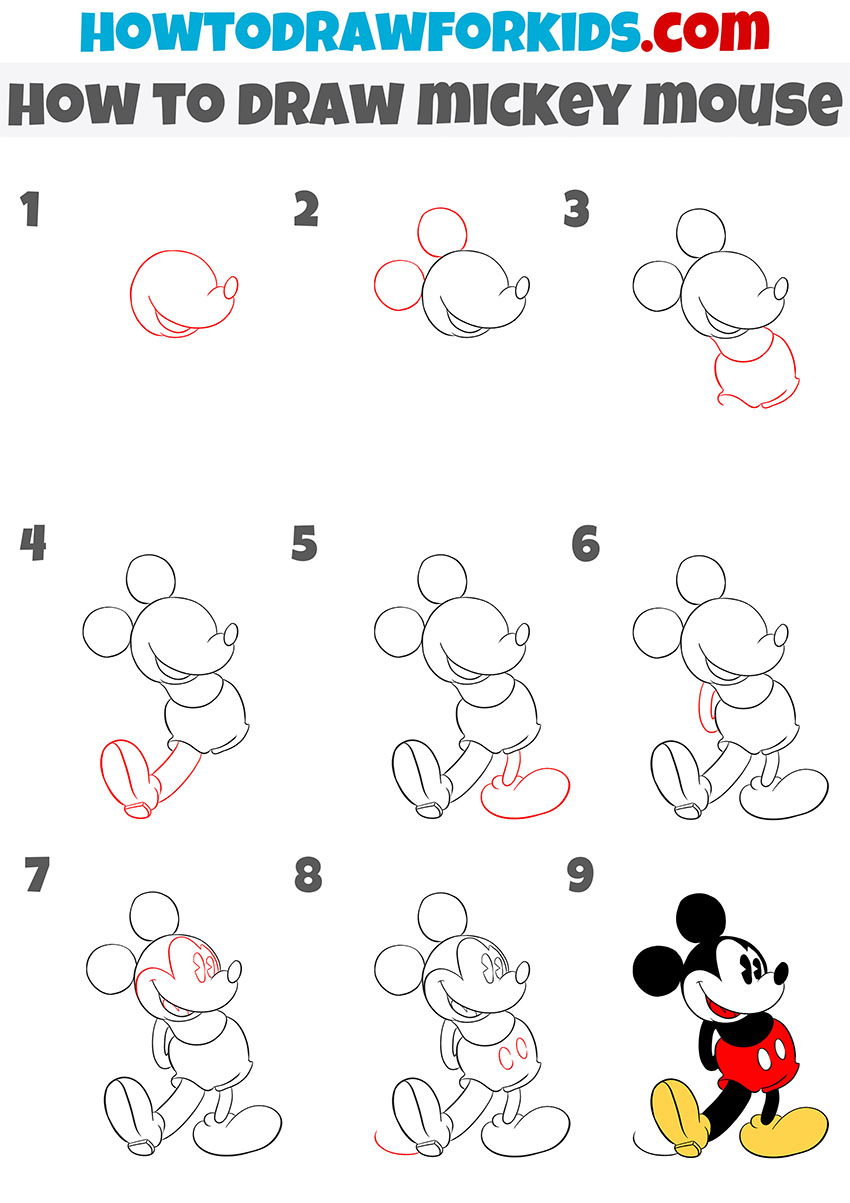 If you like to watch cartoons and know about such a cartoon as "Mickey Mouse", then you will definitely like this drawing lesson, which tells you how to draw Mickey Mouse.
Mickey Mouse is a cartoon character that is a favorite of many young viewers.
This character is a mouse that is very optimistic and friendly.
The cartoon tells about the many adventures of Mickey Mouse, about his friendship and sympathy. Also in the cartoon, you can see that in difficult situations, Mickey Mouse always shows courage and nobility. Therefore, this character can be safely called positive.
In this lesson, you will draw a fervently smiling Mickey Mouse, who stands in his popular pose – leaning on one leg and lifting the toe of the other leg.
I am sure that this lesson will greatly help you improve your artistic skills if you carefully follow my instructions.
Materials
Pencil
Paper
Eraser
Coloring supplies
Time needed: 30 minutes
How to Draw Mickey Mouse
Draw the outline of Mickey Mouse's head.

To depict this element, you need to use an incomplete circle, curved lines and an oval.

Add the Mickey Mouse ears.

On the left side and on top of the previously drawn shape, add two incomplete circles.

Depict the outlines of Mickey Mouse's torso.

Below Mickey Mouse's head, add some curved lines.

Sketch out one leg of the character.

With the help of curved lines, depict the leg extended forward and the boot.

Add the character's second leg.

Now draw another leg, also using curved lines.

Depict Mickey Mouse's hand.

On the left side, sketch out two curved lines.

Add the facial features.

Inside the outline of the head, add two arcs, two partial ovals and short straight lines.

Draw decorative elements.

Add the tail in the form of a curved line, as well as two incomplete ovals to depict the buttons.

Color the drawing.

To color Mickey Mouse, you should use black, red and yellow.
I'm sure you enjoyed this tutorial and found it useful. If you liked this tutorial, then don't forget to share it with your friends. Also, don't forget to download the PDF file with the short version of this lesson.