In this drawing lesson, you will learn how to draw a soccer ball. This simple instruction will consist of nine steps.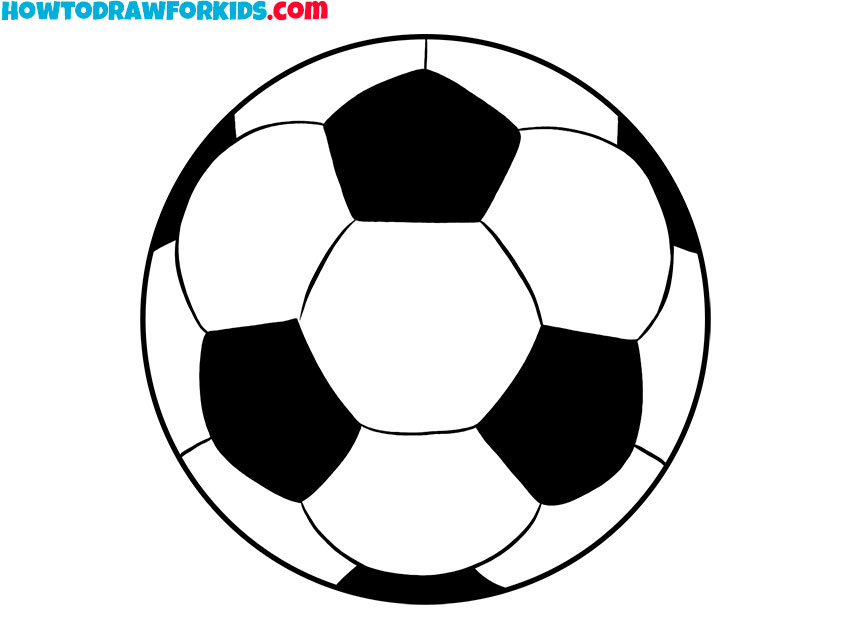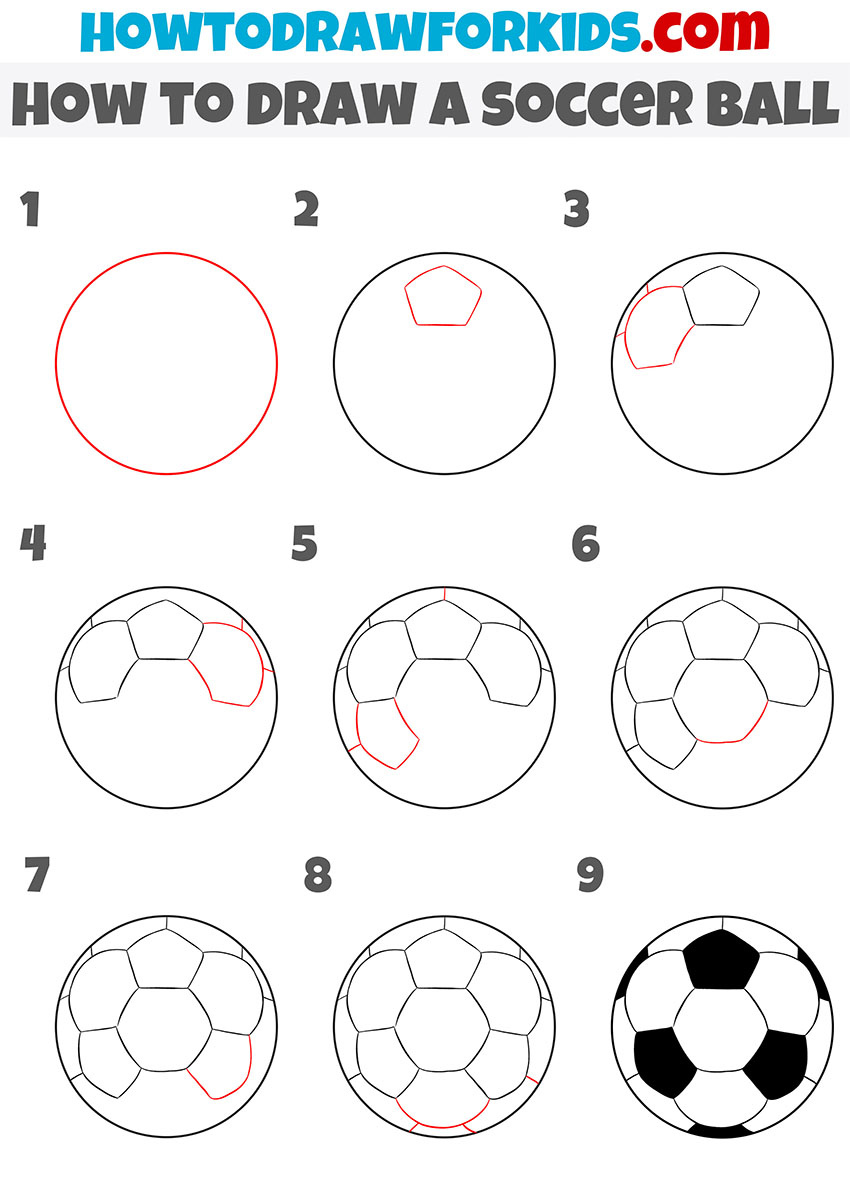 If you want to learn how to draw a soccer ball step by step, then this drawing lesson will definitely come in handy. In it, I created a very simple step-by-step instruction for you so that you can draw this element easily and quickly.
I am sure that you have seen a soccer ball many times in your life. This ball is usually made of black and white parts. The black parts are represented as pentagons, while the white parts are represented as hexagons. This type of soccer ball is considered a real symbol of football.
To complete this lesson, you need to be able to draw straight lines and a circle. However, you don't have to strive to make straight lines perfectly straight while doing it, which means you don't need to use a ruler when doing this tutorial.
Materials
Pencil
Paper
Eraser
Coloring supplies
Time needed: 30 minutes
How to Draw a Soccer Ball
Draw the outline of the soccer ball.

First, you need to draw one big circle.

Depict the pentagon.

To start drawing the inside of the ball, draw the pentagon using straight lines.

Add the hexagon.

Use several straight lines as well as one arc.

Sketch out the symmetrical hexagon.

Opposite the previously drawn elements, add the same elements.

Add another pentagon.

At the bottom left of the ball, draw some straight lines.

Add the element in the middle of the ball.

Finish drawing the figure in the central part using slightly curved lines.

Finish drawing another pentagon.

Add some straight lines on the bottom right side of the ball.

Add details.

Draw one arc, as well as several short straight lines.

Color the drawing.

To color the soccer ball, use black.
I recommend that you download the PDF file that I prepared especially for you to make it easier for you to complete this lesson, and also return to it any time you want.