In this tutorial, I will show you how to draw a golf ball. You will learn how to draw this object in just five easy steps.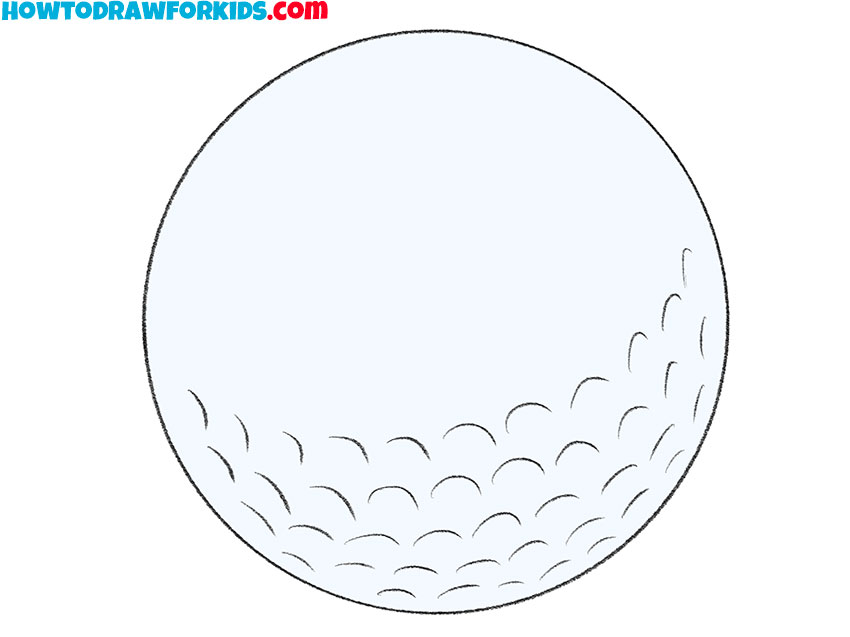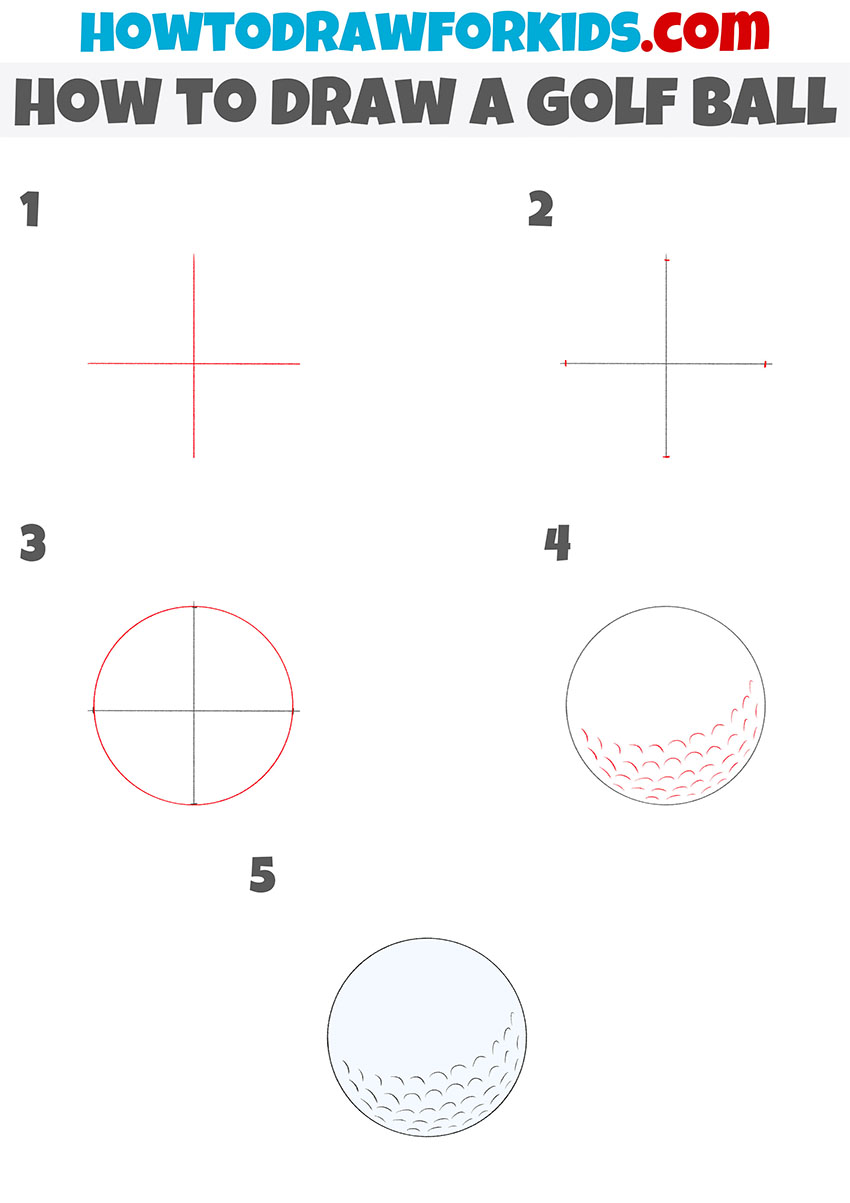 I suggest you complete a new interesting lesson on the topic of sports equipment and with the help of a simple instruction you will learn how to draw a golf ball. There are certain requirements for a golf ball.
The ball has a standard size, weight and is made of special materials that provide durable use. The ball consists of several layers.
In the center of the ball is a small core, followed by several intermediate layers. The top layer is a thin, durable coating. Unlike other balls, this ball has an uneven surface with small round depressions.
In this lesson, you will practice drawing a smooth circle. In order to draw a smooth outer contour, you will use auxiliary lines. These lines should be thin so that you can easily remove them later.
Materials
Pencil
Paper
Eraser
Coloring supplies
Steps on How to Draw a Golf Ball
Time needed: 20 minutes
How to Draw a Golf Ball
Add the guidelines.

Draw two thin straight lines that are crosswise.

Add the marks.

Using short strokes, add the marks at the same distance from the center.

Depict the outer contour.

Use the guidelines as a guide and draw a straight circle.

Detail the surface of the ball.

At the bottom of the ball, draw small depressions using short, curved lines.

Color the golf ball.

You will need a light blue color.
The next lesson is over, and now you have learned how to draw a golf ball step by step. I will wait for your feedback in the comments. I will definitely take into account all your wishes when compiling new exciting lessons.
By tradition, at the end of the lesson, a short version of the lesson in PDF format is available for you. As usual, this file contains a small instruction and additional useful materials. Rather, download the file so that you can always return to the lesson and complete it if necessary.