In this drawing lesson, you will learn how to draw a snake step by step. I am sure that you will easily cope with this lesson.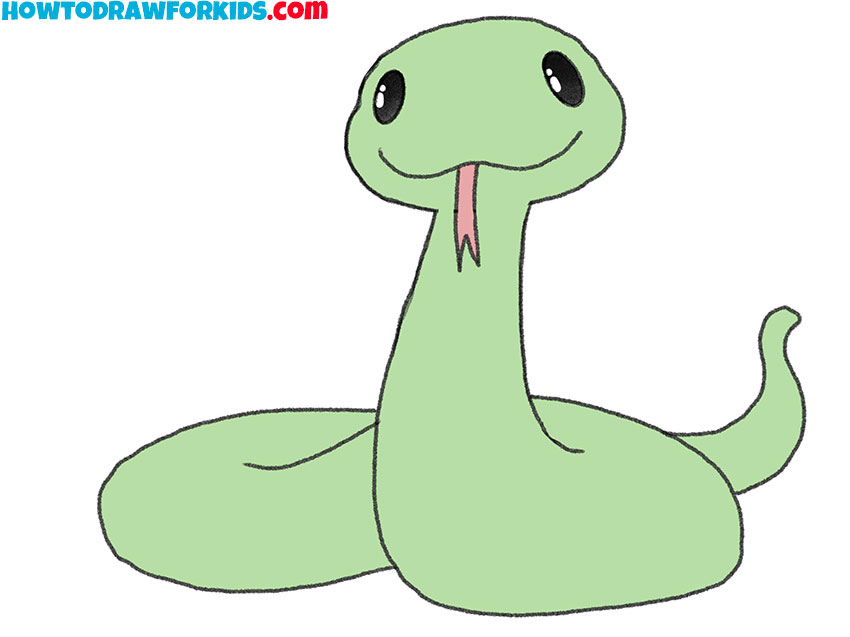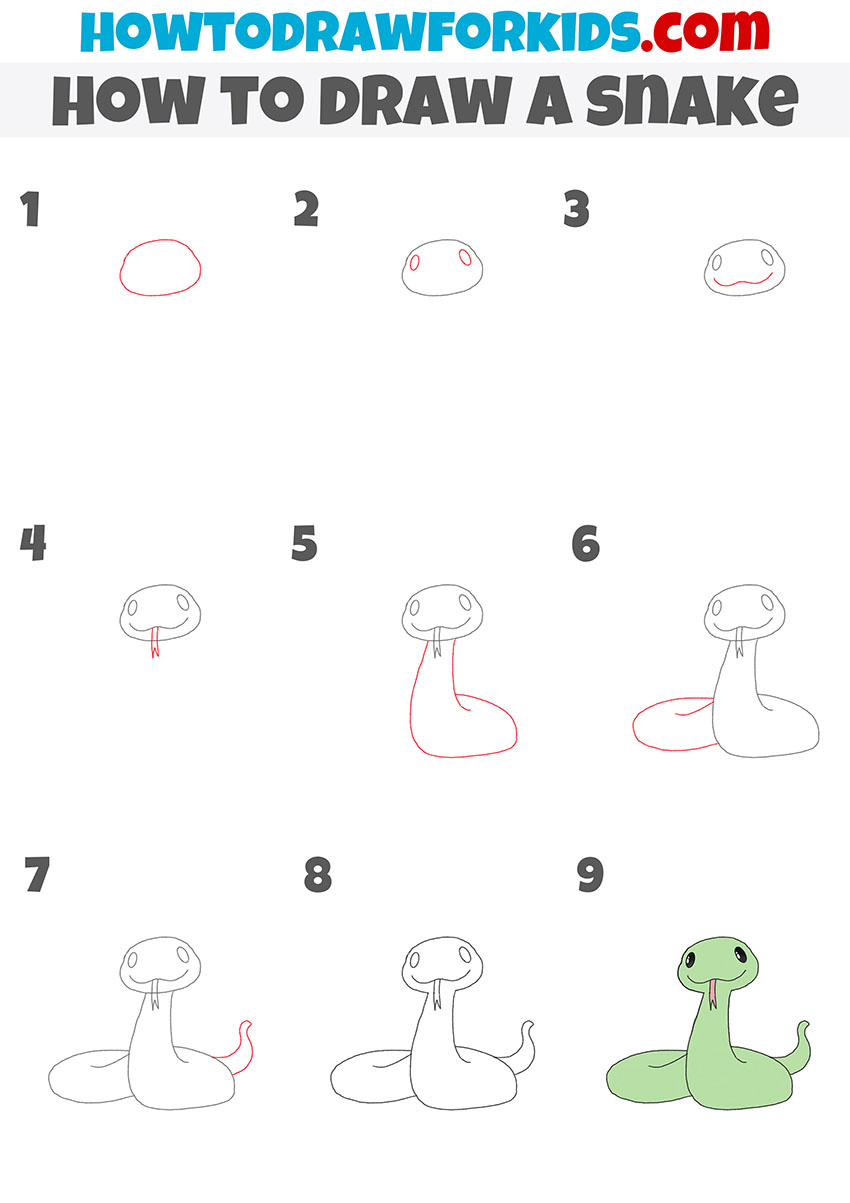 I have prepared for you another fascinating drawing lesson in which you will learn how to draw a snake step by step. This drawing lesson will be quite simple and clear for you, as it is designed specifically for children and beginners.
You can use the skills learned in this tutorial if you want to add a snake to any of your drawings in the future. For example, you can draw a snake against a natural landscape, a cave, or grass.
Snakes are poisonous, and their venom can be dangerous to humans, but it is often used in small doses to make various medicines.
Materials
Pencil
Paper
Eraser
Coloring supplies
Time needed: 30 minutes
How to Draw a Snake
Draw the outline of the snake's head.

You should draw an arbitrary figure that looks a bit like a deformed oval.

Depict the eyes of the snake.

Sketch out two ovals inside the previously drawn figure.

Add the snake's mouth.

Below the previously drawn eyes, add one wavy line.

Draw the tongue of the snake.

Use curved lines of varying lengths to depict the tongue with two pointed ends.

Add the body part of the snake.

Below the snake's head, add two curved lines of different lengths.

Depict another part of the body of the snake.

Now sketch out two more curved lines on the left side.

Draw the snake's tail.

To complete the drawing of the torso, add another long, curved line.

Correct inaccuracies.

Use the eraser to remove any unnecessary guidelines.

Color the drawing.

To color this snake, you should use black, pink and green.
Don't forget to download the PDF I've prepared especially for you so that you can keep a short version of this tutorial and additional useful materials to help you improve your artistic skills.