Today I have prepared for you a lesson on how to draw a hamster in just nine simple steps quickly and easily.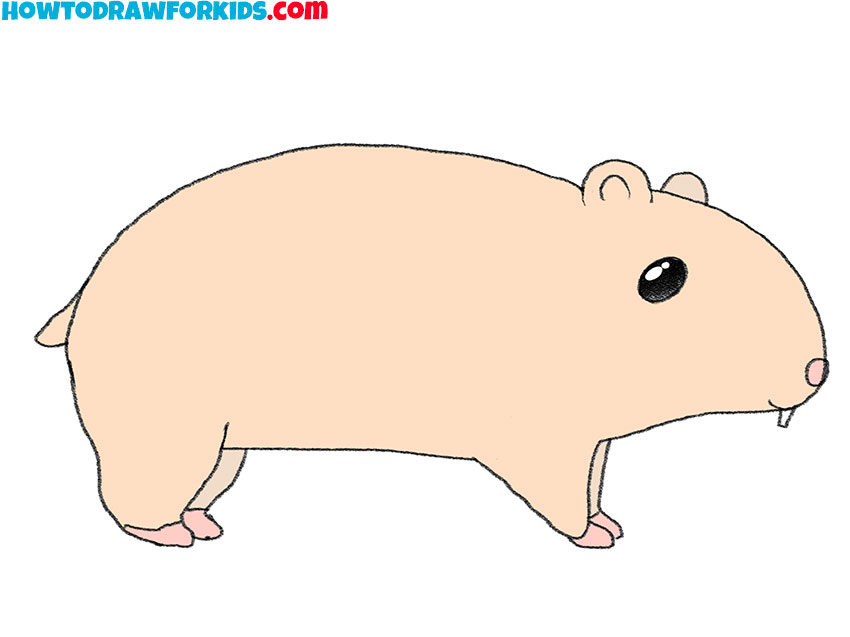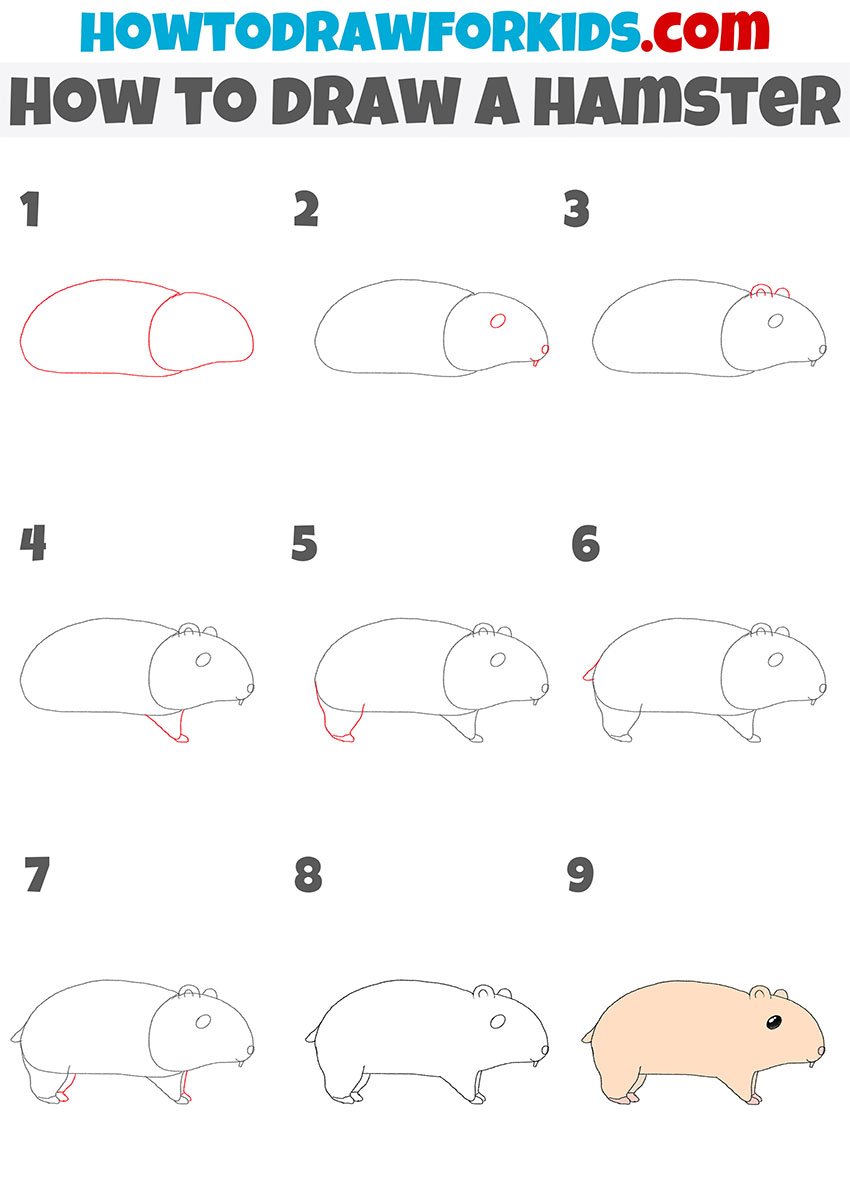 I have prepared a lesson for you on how to draw a hamster. The instruction will be simple, because it is designed for beginners.
I suggest you complete another interesting and useful lesson, in which I will show you in detail how to draw a hamster. This is a small, cute animal that belongs to the order of rodents. Very often this animal is kept as a pet.
The hamster has a round body and short legs. The ears are small and rounded, the teeth are large. You see all these features in the picture, and now you have to draw the same hamster.
Materials
Pencil
Paper
Eraser
Coloring supplies
Time needed: 30 minutes.
How to Draw a Hamster
Draw the head and torso.

First draw the head of the same shape as in the example, then add the torso with a smooth line.

Add elements of the muzzle.

Depict the eye and nose as circles, then add the mouth and sharp tooth.

Sketch out the ears.

Draw the outer contour of the ears in the form of semicircles and add the inner part of the ear.

Depict the front paw.

The front paw has a wide base and a narrow lower part.

Draw the back paw.

With a smooth line, depict the hind paw, as shown in the picture.

Sketch out the tail.

This is a simple step in which you will draw a rounded line and depict the short tail.

Add the rest of the paws.

Draw the front and hind legs, which are located farther from us.

Correct inaccuracies.

Remove all unnecessary lines.

Color the hamster.

Use orange and black.
By tradition, I prepared a short version of the lesson in advance in the form of a PDF file. Download the file and use it any time you want to be creative.