In this drawing lesson, you will learn how to draw an orange. I am sure that after completing this lesson you will gain useful skills.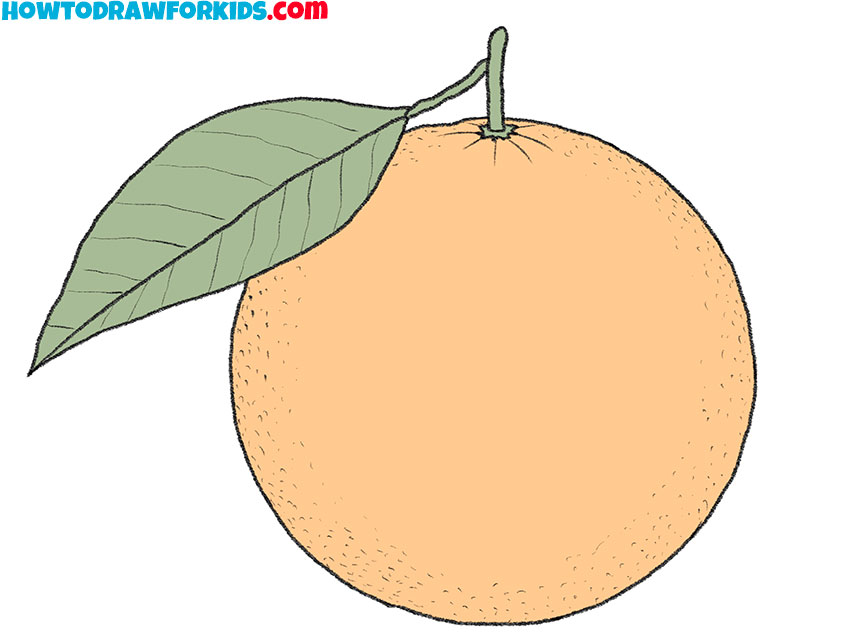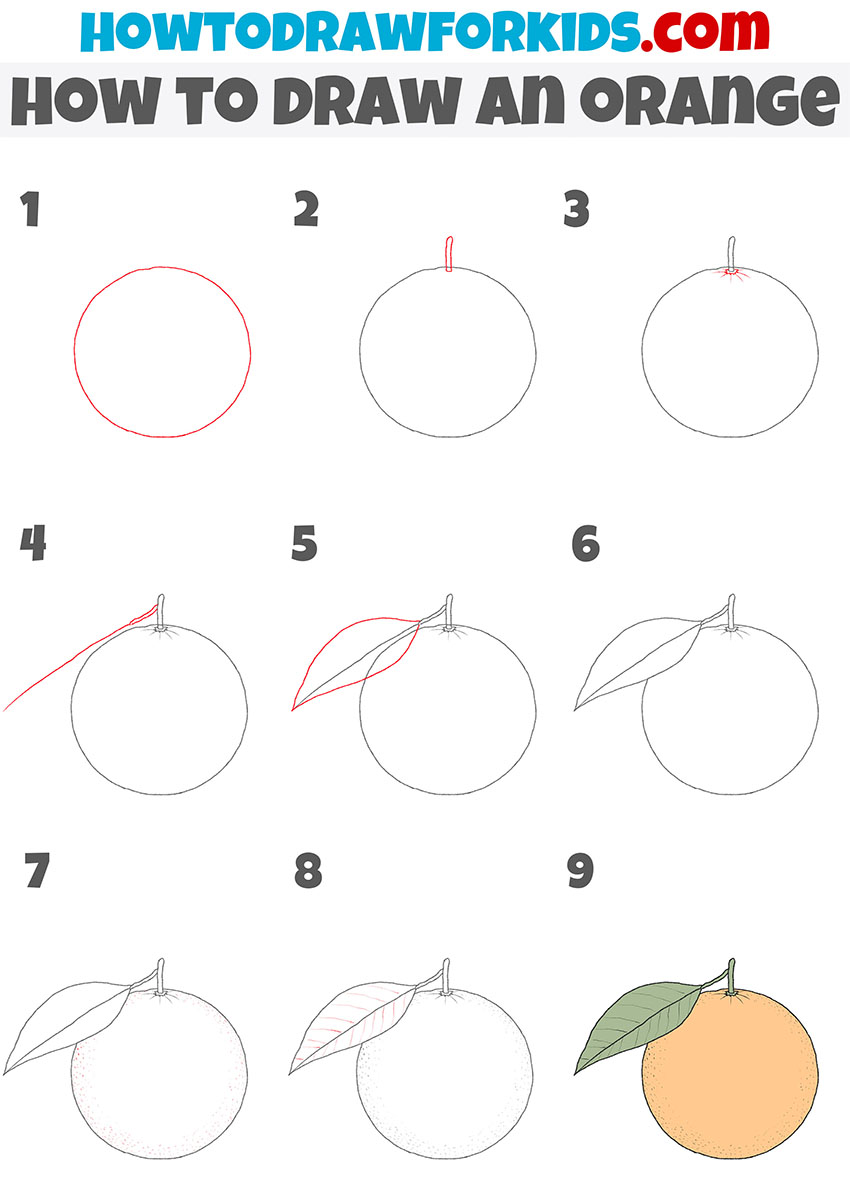 I am glad to offer you this wonderful drawing lesson in which you will learn how to draw an orange step by step. I am sure that the ability to draw various fruits is very important for any artist.
So, the object of drawing in this lesson will be an orange. Orange is a large, round fruit covered with a red or orange shiny skin. The edible part of the fruit consists of juicy slices covered with a thin white film. Also, inside the orange slices are sometimes found small oblong grains.
The orange tree is a citrus tree. It is believed that eating oranges is very beneficial for human health.
Materials
Pencil
Paper
Eraser
Coloring supplies
Time needed: 25 minutes
How to Draw an Orange
Draw the outline of the orange.

To complete this simple step, draw one circle as shown.

Depict the orange tail.

In the upper part of the drawn outline of the orange, depict the element using a curved line.

Add a decorative element to the top of the orange.

Sketch out some curved lines around the previously drawn orange tail.

Start drawing the orange leaf.

From the previously drawn tail, depict two curved and one straight line.

Add the outline of the leaf.

Draw the orange leaf using two curved lines.

Correct inaccuracies.

Use the eraser to remove all unnecessary lines.

Sketch out the orange in volume.

To make your drawing look more voluminous and realistic, add lots of dots around the edges.

Draw the veins on the leaf.

To complete this step, you should draw many thin, curved lines.

Color the drawing.

To color an orange, use orange and green.
I remind you that you can download the PDF file that I have prepared especially for your convenience. This file contains a short version of this lesson and has additional useful training materials. Download this file so as not to lose it and return to this lesson at any time convenient for you.