In this simple step by step tutorial you will learn how to draw a king cobra quickly. Start the lesson and enjoy the drawing process!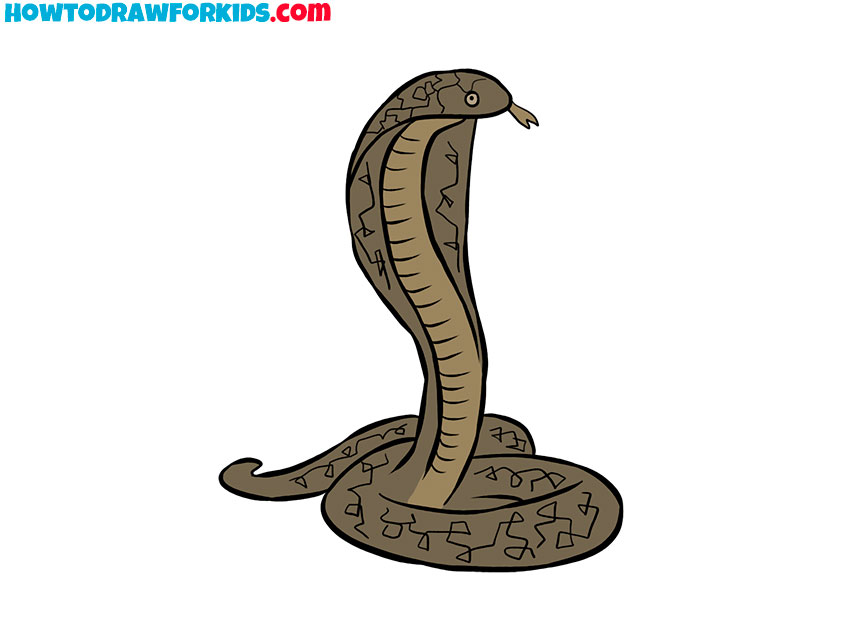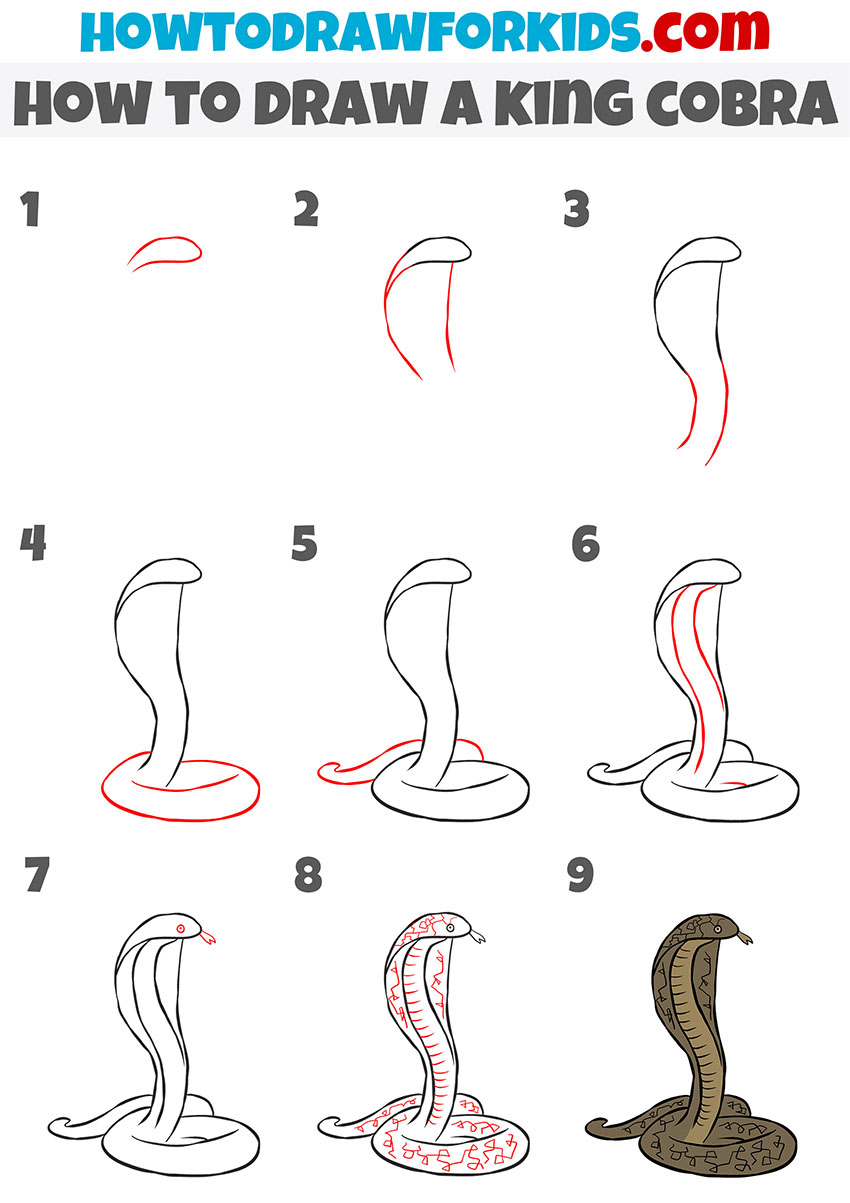 In this tutorial I will show you how to draw a king cobra. It is the largest venomous snake. The king cobra is large and can be very dangerous to encounter.
This snake lives in tropical forests and hides in caves, burrows and climbs trees. Sometimes the snake can live near agricultural land. The king cobra feeds on small animals and even other venomous snakes.
Here the cobra is presented in a realistic way. The cobra raised its head and puffed out the side muscles, which look like an open hood. In this position, the cobra is preparing to attack.
Consistently follow all the drawing steps, be careful and patient and then you will get an excellent result. I think you will be interested in drawing a king cobra.
Materials
Pencil
Paper
Eraser
Coloring supplies
Time needed: 30 minutes
How to Draw a King Cobra
Draw the head.

Sketch out a small rounded line.

Depict the hood.

Draw smooth lines on both sides.

Continue drawing the body of the cobra.

Sketch out the narrower part of the torso.

Add the curves of the torso.

Depict an oval at the bottom and draw a transverse smooth line.

Sketch out the tail.

Draw the tip of the tail with smooth lines.

Add details.

On the body of the cobra, draw an outline where the color will differ.

Draw elements on the head.

Sketch out the eye and tongue.

Add more details.

On the cobra's body, draw free-form lines to depict patterns.

Color the drawing.

Use different shades of brown.
For your convenience, I have prepared a simplified PDF version of this guide. Download this file to be able to return to the lesson at any convenient time.