How to Draw a Fictional Character
Step-by-Step Tutorial on How to Draw a Fictional Character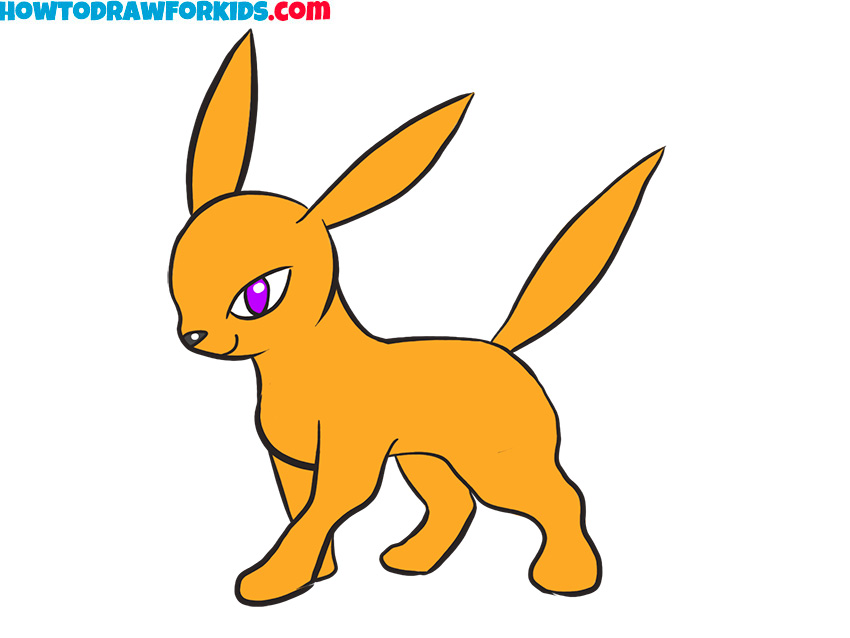 I will try to tell you about the principles of drawing fantastic creatures so that you can draw other fairy-tale characters that you create using your imagination. In my case, this is an unusual creature that looks like a cross between a cat, a hare, and a squirrel. You can change the appearance of your character according to your imagination.
You can also change the appearance of this character by adding small details such as horns or wings. It is also a good idea to add shadows and highlights to make the drawing more complex. I don't use these techniques because I specialize in tutorials for aspiring artists. However, you can do this if you feel confident in your skills.
Try to get creative. Take your favorite painting supplies. Sit back and start drawing this fictional character using this super easy tutorial.
Materials
Pencil
Paper
Eraser
Coloring supplies
Time needed: 30 minutes
How to Draw a Fictional Character
Draw the head.

Draw a rounded shape like in my reference in the left part of your sheet of paper.

Draw the body.

Add an elongated, curved oval to the center of the paper sheet.

Draw the neck.

Connect the torso and head using two lines that form the neck.

Draw the paws.

Depict the paws closest to us. Note the gentle tapering at the center of each paw.

Add two more paws.

Draw two more limbs that are more distant from us.

Add ears and tail.

The ears and tail look like long, pointed ovals.

Draw the facial features.

Large eyes and a very small mouth remind us that we are dealing with an anime style.

Erase the guidelines.

Do this without touching any important lines in the sketch.

Color your fictional character.

Use any colors to liven up your drawing.
Did you enjoy this drawing guide? If so, do not forget to download the PDF version of this tutorial with some additional materials, such as coloring page, tracing worksheet, and grid drawing worksheet.