I bring to your attention a useful lesson in which I will show you how to draw a ladder. This lesson will be useful for any aspiring artist.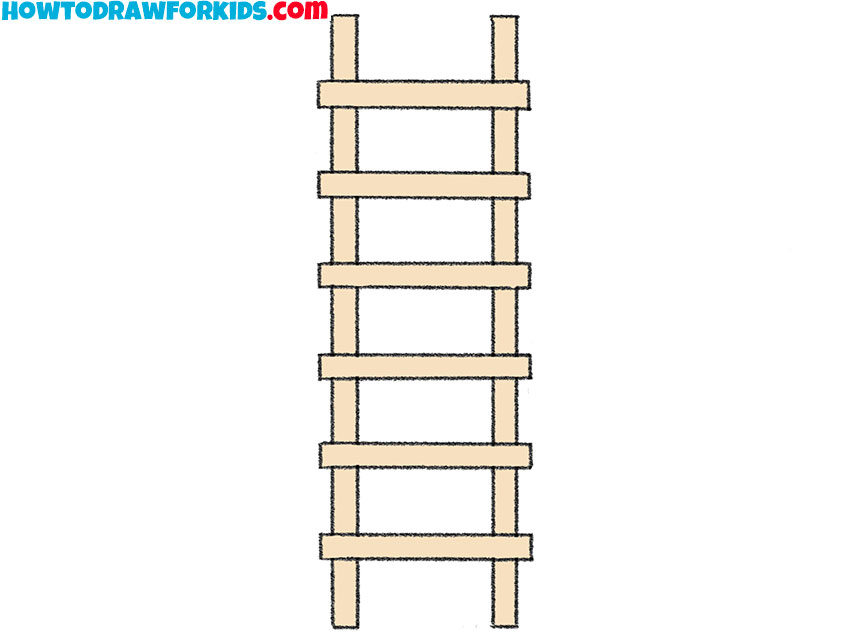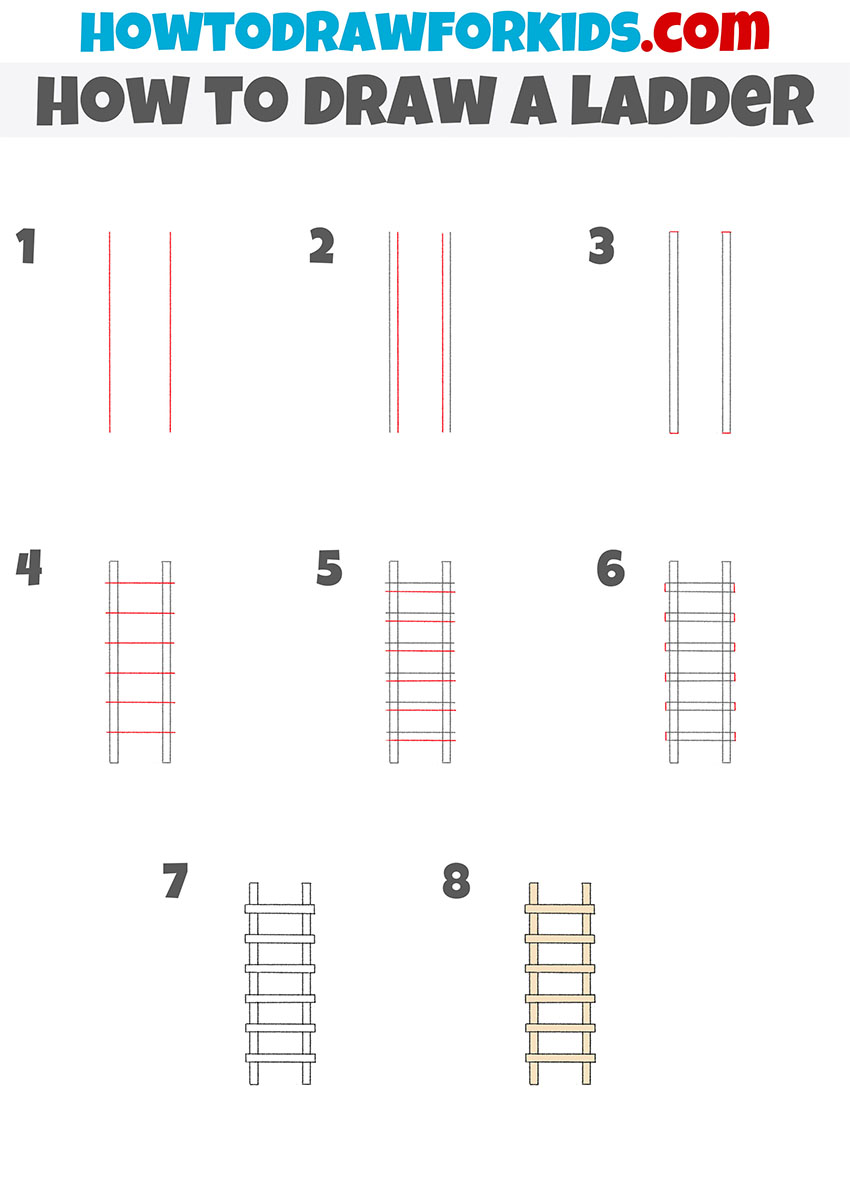 If you want to train your creativity, then I suggest you complete a new lesson in which you will learn how to draw a ladder step by step. This is a great drawing object. If you master this lesson, you will train your ability to draw straight lines and make equal spaces between elements.
The figure shows a conventional ladder, which is used at a construction site and in the household. This simple structure serves for ascent and descent. The staircase consists of long rails and small steps between them. The ladder can be wooden or metal.
Now check if you have all the art supplies at the ready and start the lesson.
Materials
Pencil
Paper
Eraser
Coloring supplies
Time needed: 30 minutes
How to Draw a Ladder
Draw the vertical slats.

Add two straight vertical lines at some distance from each other.

Depict the thickness of the rails.

Sketch out two more vertical lines along the lines drawn earlier.

Add the ends of the rails.

Draw short connecting lines on each river to make closed loops.

Label the steps.

Draw several horizontal lines between the slats, while maintaining equal intervals.

Draw the thickness of the steps.

Add even horizontal lines along the previously drawn lines.

Add the side contours of the steps.

Draw small connecting lines on the sides of the stumps.

Correct inaccuracies.

Take the eraser and carefully remove all the extra lines.

Color the drawing.

For coloring, use any shades of brown.
I remind you that a link is available for you, where you can download a PDF file with a short version of the lesson. Use the link and save the file so that you can always return to the lesson if necessary.
Really Simple Ladder Drawing Tutorial
The figure shows the simplest model of a ladder, which is easy to repeat for a child. This lesson will require the ability to draw straight, straight lines. You need to start with long beams, then you need to add steps one by one. The finished drawing of the ladder for kindergarten should be painted brown. If you want, you can use different shades, for example, make the side elements dark brown, and use a lighter shade to paint the steps.