How to Draw Deadpool Logo
I want to show you how to draw Deadpool logo. This lesson will be useful for you, and you will once again train your artistic skills.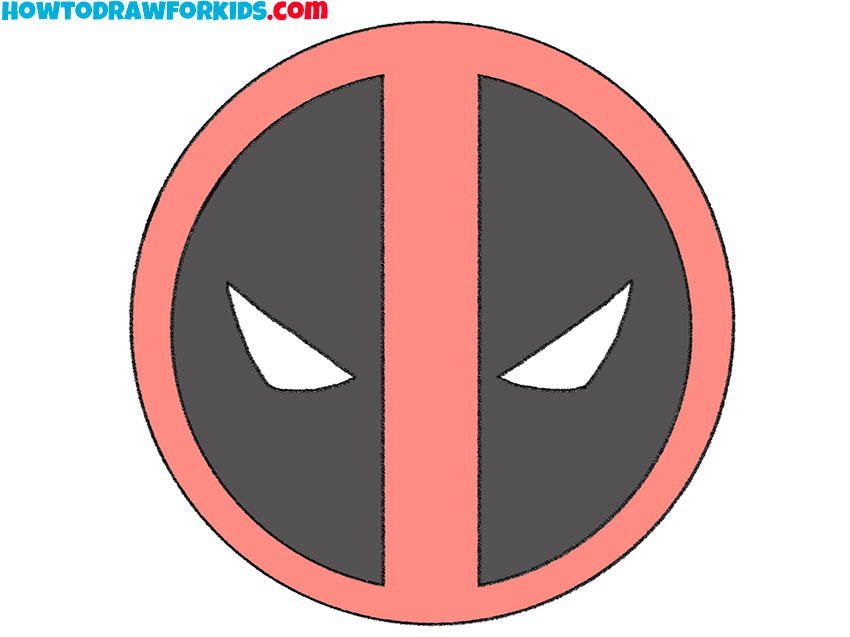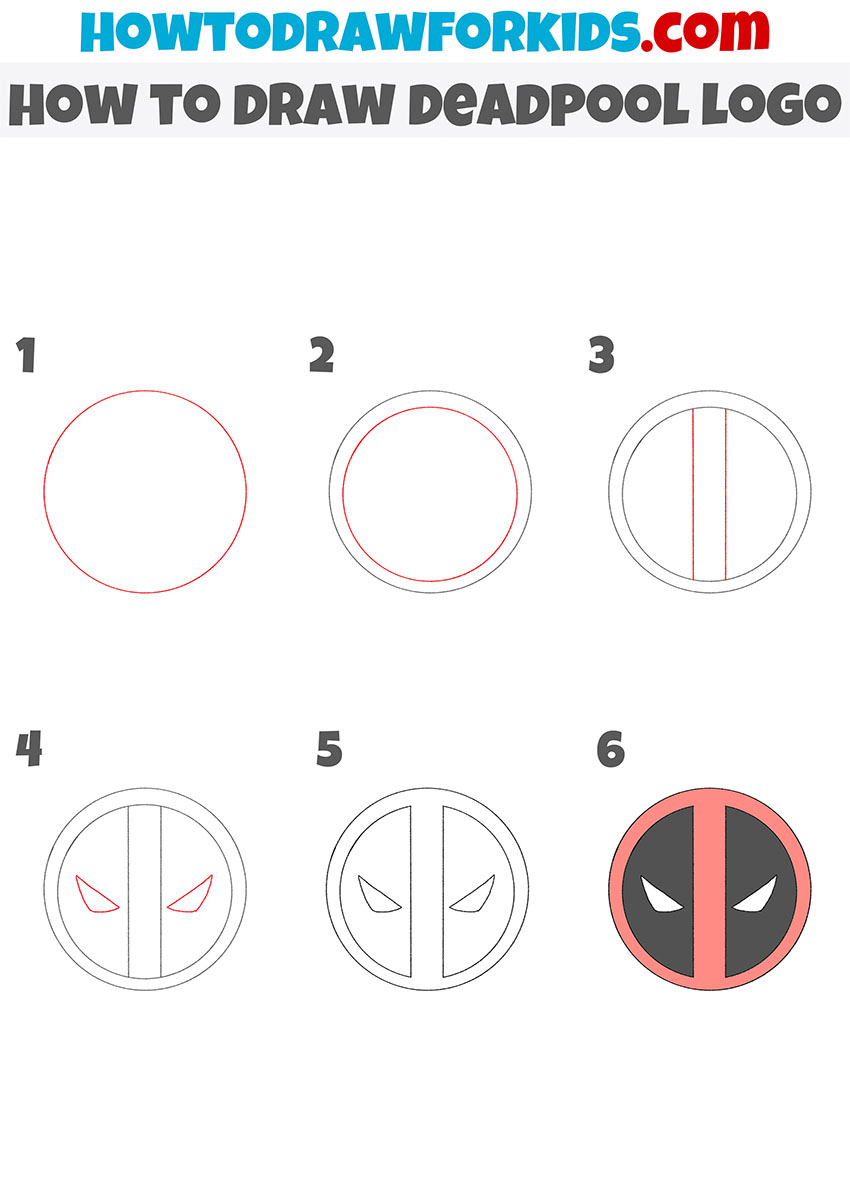 With this step-by-step guide you will learn how to draw the Deadpool logo. The instruction includes only six steps, each of which is visualized and supplemented with a small hint.
Deadpool is a popular comic book character published by Marvel Comics. This is a daring super villain, a hired killer who has superpowers. Deadpool is dressed in a special red and black suit and his face is hidden by a mask.
In this tutorial, you will draw a logo that resembles the face of this antihero. The logo is a circle divided into two halves, and on each of these halves there is a figure depicting a hole for the eyes. I hope you enjoy drawing this simple logo.
This lesson will be very useful for you, as you will once again train your ability to draw circles and keep proportions. In the process, you can use any tools at hand or draw all the lines yourself. So, take your art supplies and start the lesson, and I wish you creative success.
Materials
Pencil
Paper
Eraser
Coloring supplies
Time needed: 30 minutes
How to Draw Deadpool Logo
Draw the outer outline.

Determine the size and location of your drawing and draw an even circle.

Draw the inner outline.

Inside, add another small even circle.

Divide the inner circle into parts.

Carefully draw two parallel vertical lines in the middle of the logo.

Sketch out the eyes.

Draw two small triangular shapes. Observe symmetry.

Correct inaccuracies.

Evaluate the drawing and correct mistakes if necessary. Remove extra lines.

Color the drawing.

You will need black and red.
So the fascinating lesson on how to draw the Deadpool logo has come to an end. If this lesson was interesting and useful for you, then leave a small review in the comments. By tradition, at the end of the lesson, I prepared a PDF file that contains all the necessary information about this lesson. Rather, download the file and draw at any convenient time, regardless of the presence of an Internet connection.