How to Draw 8-BIT from Brawl Stars
In this tutorial, you will be able to learn how to draw 8-BIT from Brawl Stars. With this step-by-step guide, you improve your creative skills.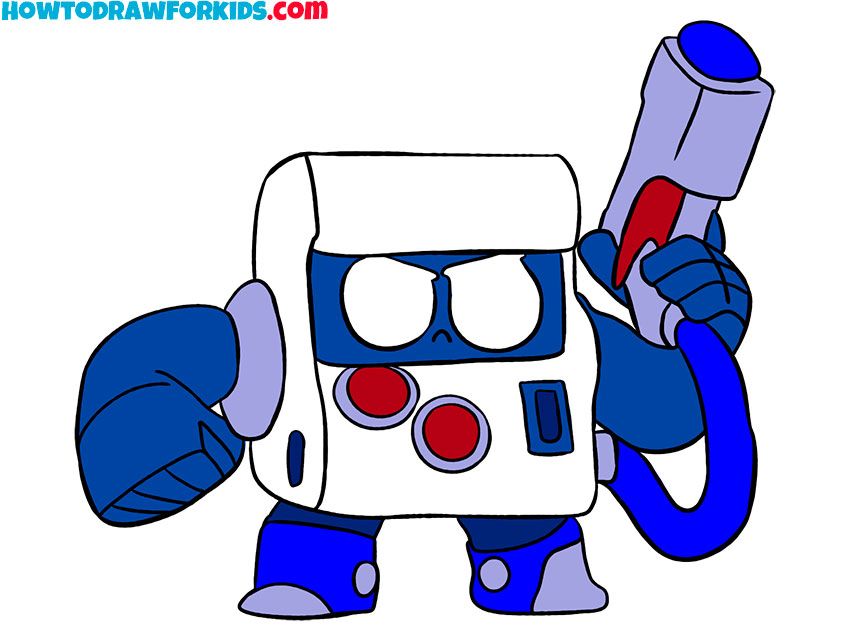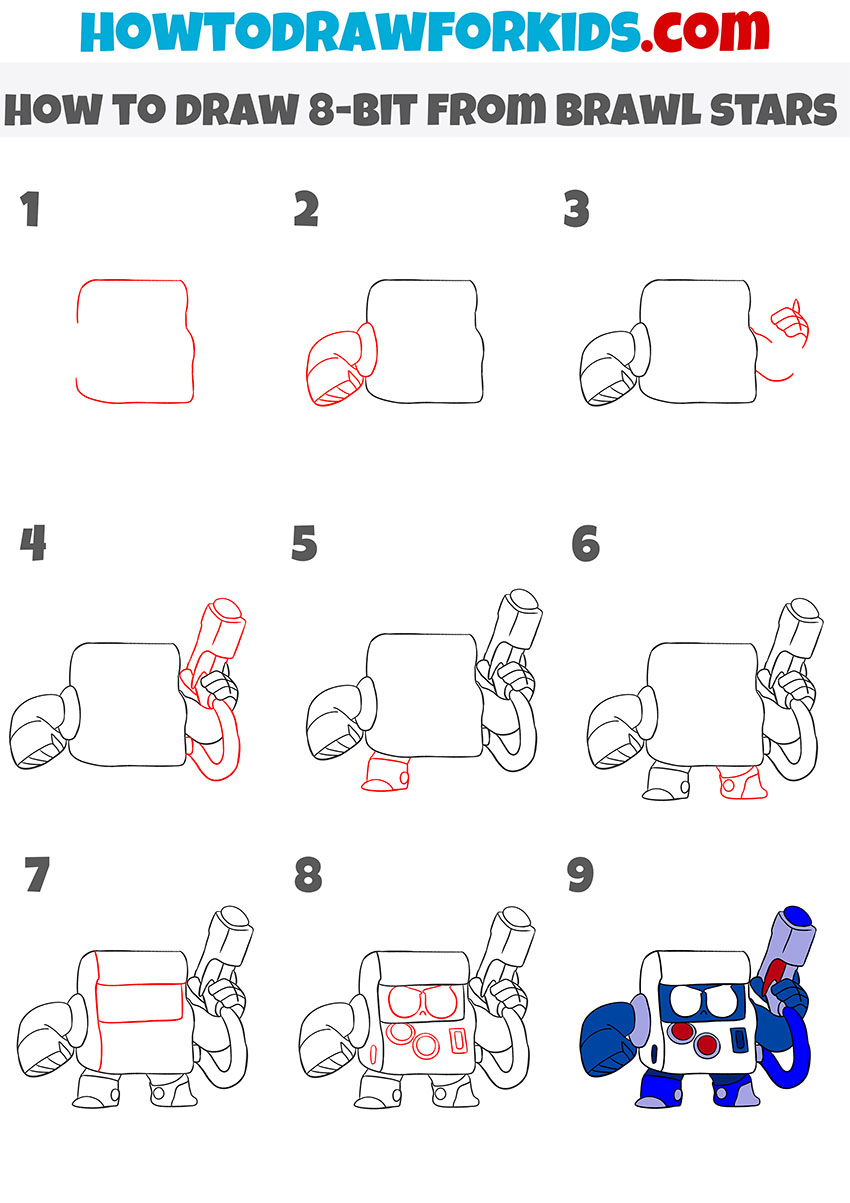 I invite you to a new lesson in which you will learn how to draw 8-BIT from Brawl Stars step by step. I hope you enjoy this tutorial very much if you are interested in computer games and want to learn new drawing skills.
This drawing shows one of the acting characters, who holds a weapon in his hand. Brawl Star 8bit uses a laser pistol, thanks to which it can shoot at enemies at a very long distance.
This blaster is capable of firing eight beams in one shot. At the same time, the 8-bit character moves much more slowly than other players.
Materials
Pencil
Paper
Eraser
Coloring supplies
Time needed: 30 minutes
How to Draw 8-BIT from Brawl Stars
Draw the torso of the body.

The body is square with rounded corners.

Depict one arm.

On the left side, draw a large hand in which the fingers are bent into the fist.

Add the second arm.

On the right, draw the second arm, which is raised up.

Sketch out the blaster.

With the help of several lines of different shapes, depict the blaster in the arm.

Draw one leg.

The leg is short and has the wide foot.

Add the second leg.

Next, draw the same leg, while the feet are directed in opposite directions.

Add details.

Draw a vertical line to mark the side part and mark the area of ​​the eyes.

Depict the rest of the elements.

Add eyes and a few other small elements.

Color the drawing.

You will need different shades of blue and red.
There is a download link at the end of the lesson that you can use to download a short version of the lesson in PDF format.