How to Draw 8-BIT Character
I invite you to a lesson, in which I will show how to draw 8-BIT character. With this tutorial, you will improve your drawing skills.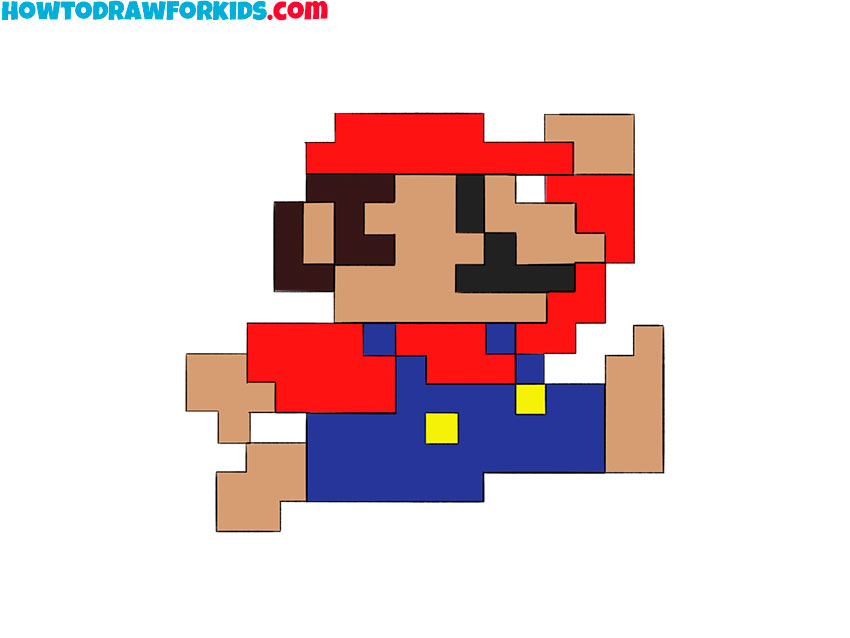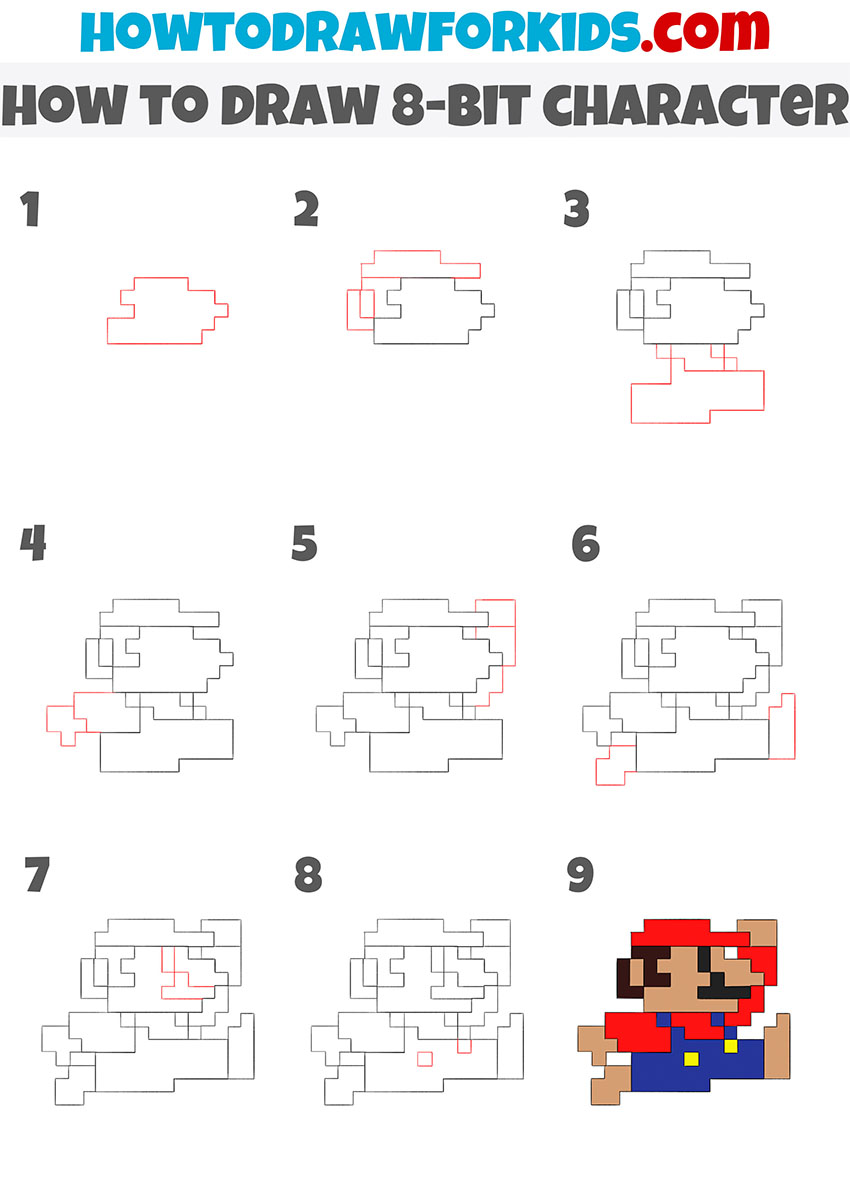 In this tutorial, I want to show you how to draw 8-BIT character. Fans of computer games know that all objects have characteristic features and consist of small squares.
Now you will draw a popular character named Mario. This is a mustachioed plumber whose whole body consists of many squares. Here, Mario is depicted in motion and has the appropriate position of the arms and legs.
To successfully complete the lesson, you can use improvised materials that will help you draw perfect straight lines, but I recommend that you draw all the lines yourself and this way you will train your creativity and draw more complex objects easily in the future.
Materials
Pencil
Paper
Eraser
Coloring supplies
Time needed: 30 minutes
How to Draw 8-BIT Character
Draw the head.

The head is elongated and consists only of straight lines.

Depict the cap and hair.

With the help of a few straight lines, draw the cap with a visor and hair on the back of the head.

Add the torso and legs.

Depict the small torso and two legs that are shaped like rectangles.

Sketch out one arm.

On the left, draw a hand that is turned to the side with the thumb pointing down.

Draw the second arm.

On the right, draw the second arm in the same position as in the example.

Sketch out the shoes.

With the help of small straight lines, depict the shoes on each leg.

Add facial features.

Draw the eye and whiskers, which are also square.

Depict the buttons on the jumpsuit.

This is a very simple step in which you need to draw two small squares.

Color the drawing.

Choose the colors that are in the example.
For your convenience, I have created a simplified version of the manual in PDF format. Rather, download the file and enjoy drawing at any convenient time, even if there is no Internet access.