I invite you to a fascinating drawing lesson in which I will show you how to draw a cute Santa. I am sure you will enjoy this lesson.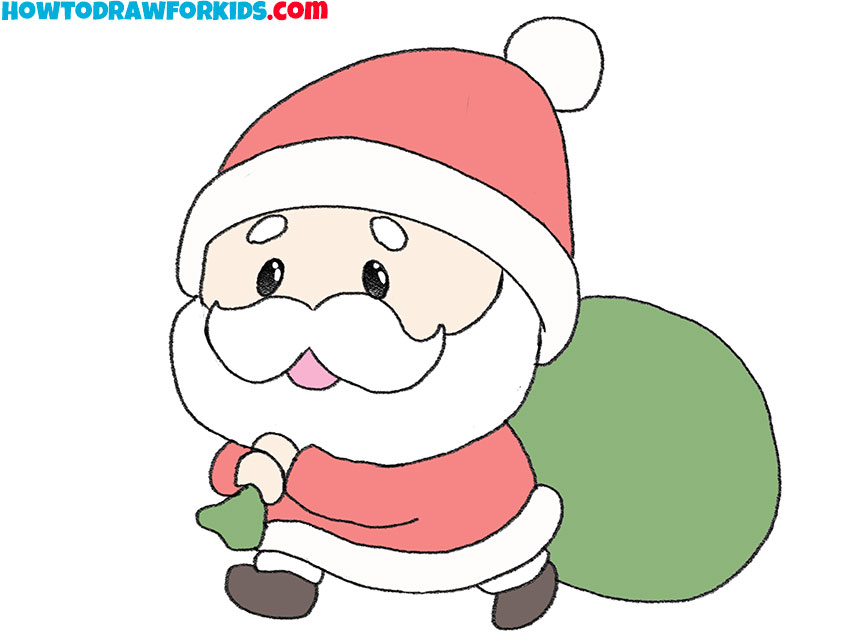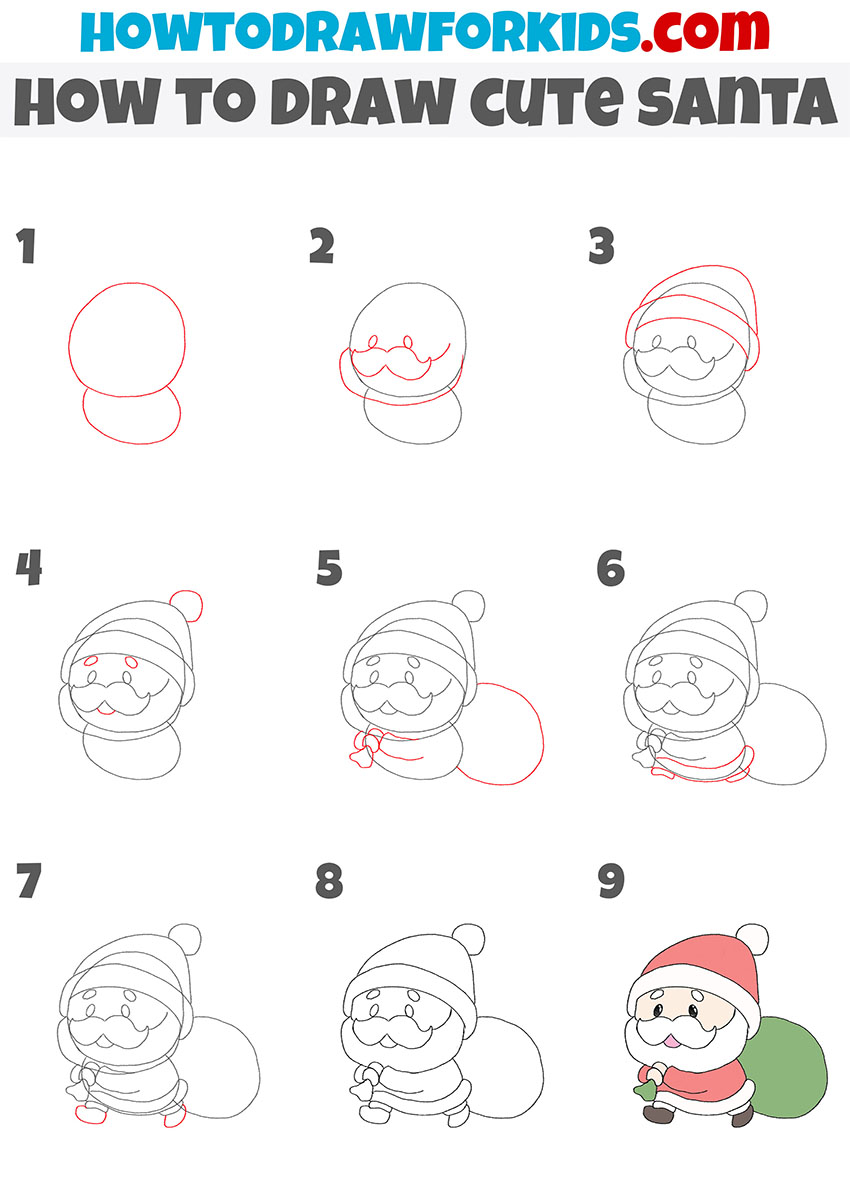 So, now you have to complete an interesting lesson in which you will learn how to draw a cute Santa. This is everyone's favorite character and doing the lesson will give you pleasant associations of celebration, fun and good mood.
In this picture, Santa is depicted in a cartoon form. You can see that Santa has a big head, small torso and short limbs. It looks unrealistic, but it is very cute and funny.
If all the necessary art supplies are already at hand, then you can proceed with this lesson. I wish you creative success!
Materials
Pencil
Paper
Eraser
Coloring supplies
Time needed: 30 minutes
How to Draw Cute Santa
Draw the head and torso.

First draw a circle to represent the head, then add the small torso.

Sketch out the elements of the face.

With smooth lines draw the beard and the large lush mustache. Add the eyes in the form of ovals.

Depict the hat.

At the top of the head, draw the hat of the same shape as in my example.

Add the rest of the elements of the head.

Draw the mouth, depict the oval-shaped eyebrows, and add the pom-pom on the hat.

Draw the hands and bag.

Below the head, draw the hands that hold the end of the bag. Behind the back add the large bag.

Depict the lower part of the body.

Draw the bottom frill on the clothes and sketch out the visible parts of the legs.

Sketch out the boots.

At the very bottom, add the small boots that have a rounded shape.

Correct inaccuracies.

Compare the drawing with my example and if you notice mistakes, then carefully correct them.

Color the drawing.

To color the Santa, you will need beige, red, black, pink, and green.
Now you have learned how to draw cute Santa. I hope that you had a pleasant time and acquired useful skills. Especially for your convenience, I have prepared a PDF file with a short version of the lesson in advance. Save this file so that you can return to the lesson at any convenient time, even if the Internet is not available.