This tutorial will show and tell you how to draw a bunny face. The lesson is really simple and consists of 6 elementary steps.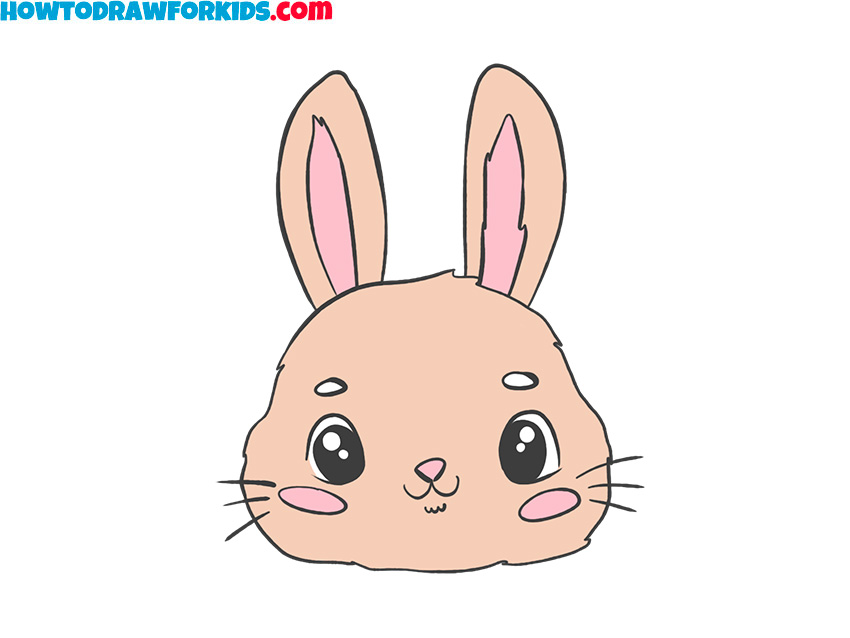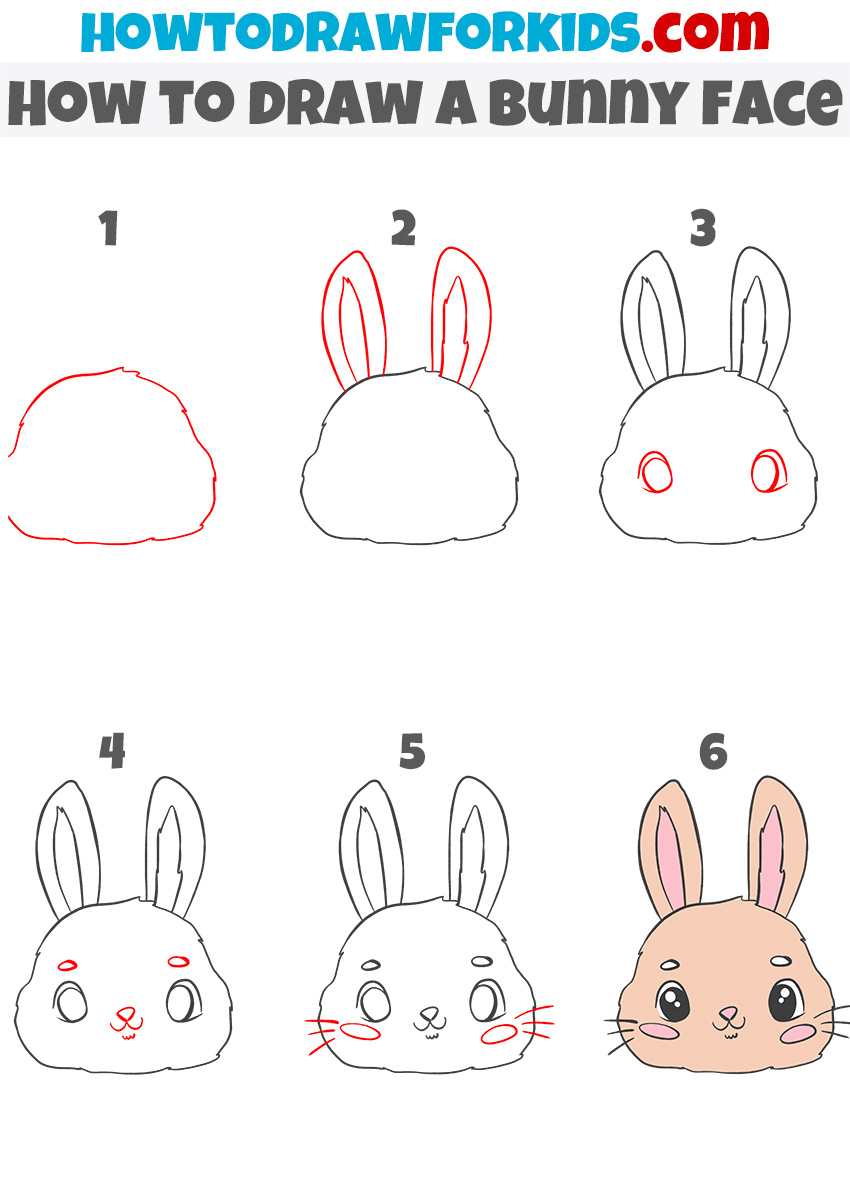 This tutorial on how to draw a bunny face will be very useful for those who want to learn how to draw this cute animal in more detail.
Let me remind you that I already have a lesson on how to draw a bunny, but there I did not detail the head of this animal so much. Using this instruction and the aforementioned bunny tutorial, you should be able to draw a fairly detailed bunny.
As you can see, I decided to draw a bunny in a very cartoonish and simplified style. This is done so that the young artist does not face difficulties in the process of work.
So let's get down to the tutorial!
Materials
Pencil
Paper
Eraser
Coloring supplies
Time needed: 30 minutes
How to Draw a Bunny Face
Draw the outlines of the head.

Use jagged and wavy lines to create the texture of the fur.


Draw the ears.

Here you should also use the same lines as in the previous stage.


Draw the eyes.

Place them below the middle and far enough apart.


Add the facial details.

Draw the eyebrows, nose, and mouth of the bunny.


Add more details.

Draw whiskers with short lines and blush on the cheeks in the form of two ovals.


Color the bunny face drawing.

You can color the bunny face with the colors from my example or use any other color palette.

So, this was a bunny face drawing tutorial. I hope it was helpful for you, your children, or students. Do not forget to download the PDF version of the guide, which includes the stages of the instruction, a coloring page, tracing worksheet, and grid drawing worksheet.