In this really simple drawing tutorial, I will show you how to draw Batman – one of the first superheroes of the DC universe.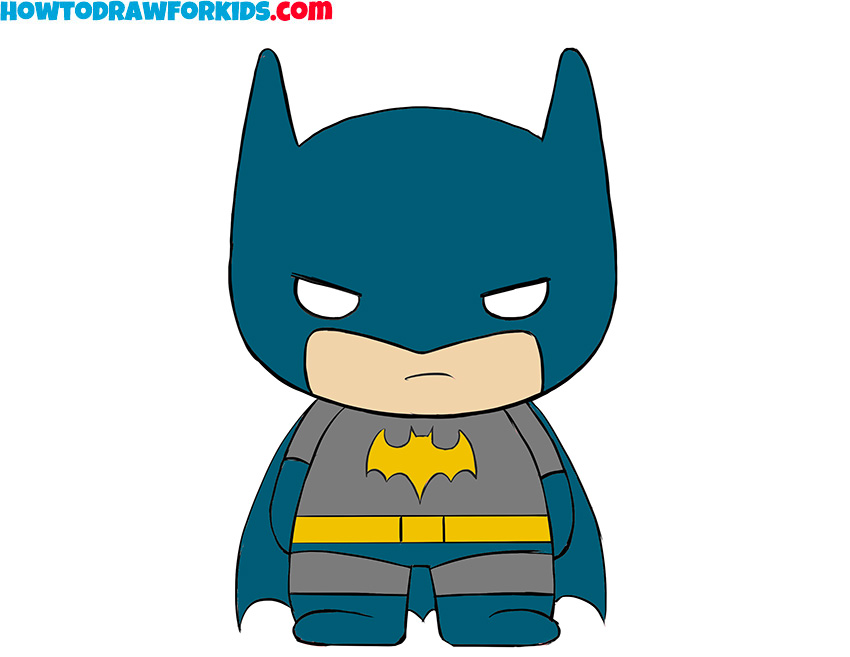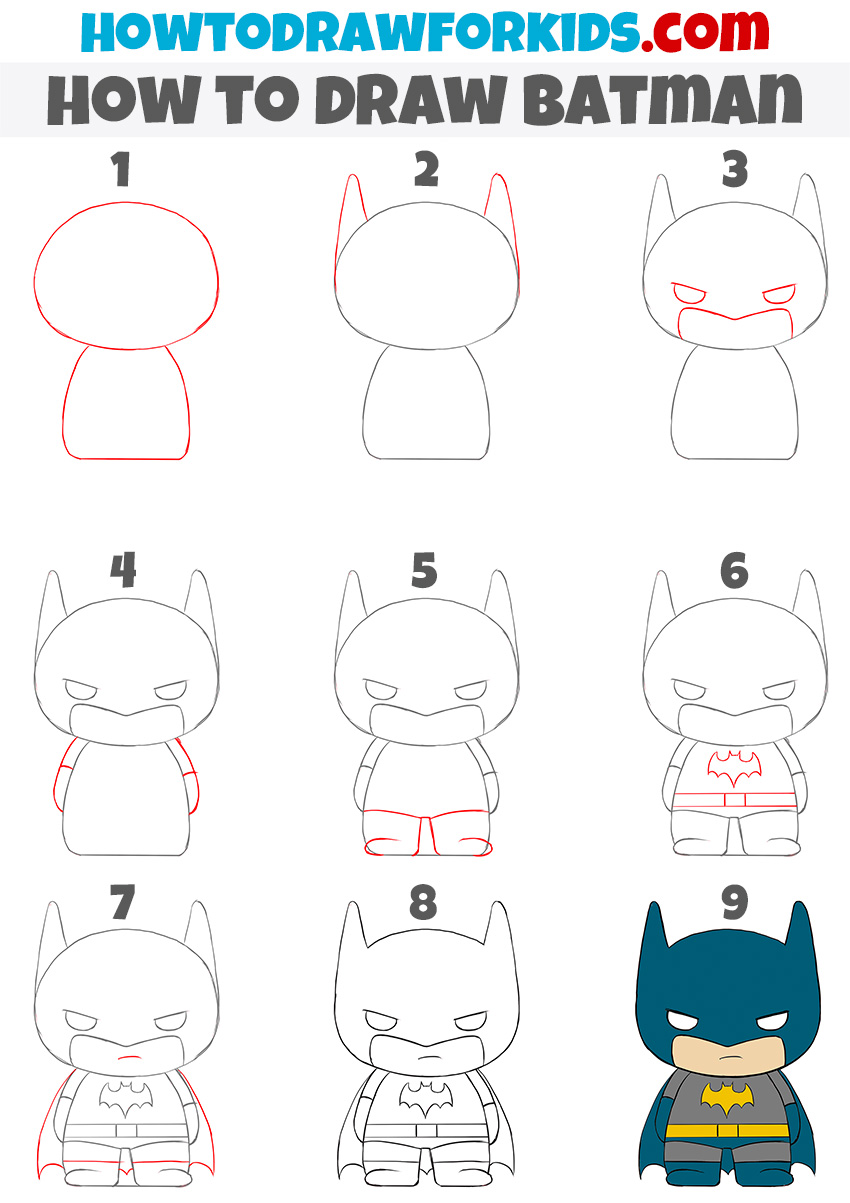 This instruction on how to draw Batman is a simplified version of my previous guide on this character. Unlike the previous Batman drawing lesson, this one will be drawn in a much simpler manner, close to the chibi style.
This instruction will be very useful for a young artist because he can learn how to draw famous comic book characters in a simplified cartoon style.
In my example, Batman is standing in a normal frontal pose. This pose is very easy to draw and will cause any difficulties for a young artist.
You are ready? If so, then it's time to start the lesson!
Materials
Pencil
Paper
Eraser
Coloring supplies
Time needed: 35 minutes
How to Draw Batman
Sketch out the Head and Torso.

Don't try to make the lines too dark and crisp at this stage.


Draw Batman's ears.

These parts of the suit should be as symmetrical as possible.


Draw the ears and the opening of the mask.

Here it is also necessary to try to make these details as symmetrical as possible.


Draw the arms.

First, draw out the outlines of the arms and then the lines of the gloves.


Draw the legs.

First, sketch the outlines of the legs with a couple of simple lines, and then depict the feet.


Add details.

Draw the bat logo on the chest and the Batman belt using a couple of lines.


Make final touches.

Draw the mouth, the long cape behind the hero's back, and the line of boots.


Erase the guidelines.

Then you can trace the sketch and add some details.

The Batman drawing tutorial is complete. Be sure to download and print the PDF version of the tutorial that contains the stages of this instruction and some interesting additional materials.