This drawing lesson will help you if you want to know how to draw Santa. This guide consists of nine simple steps.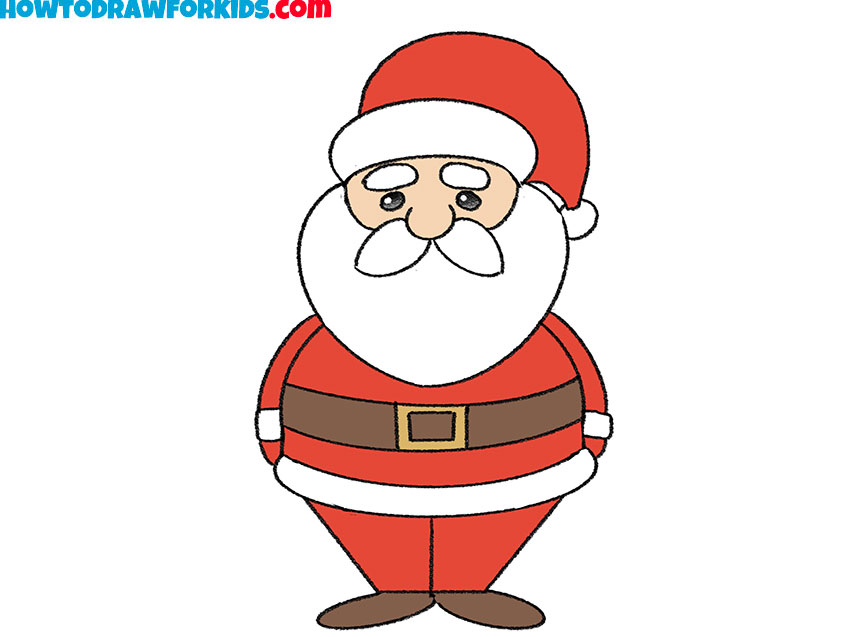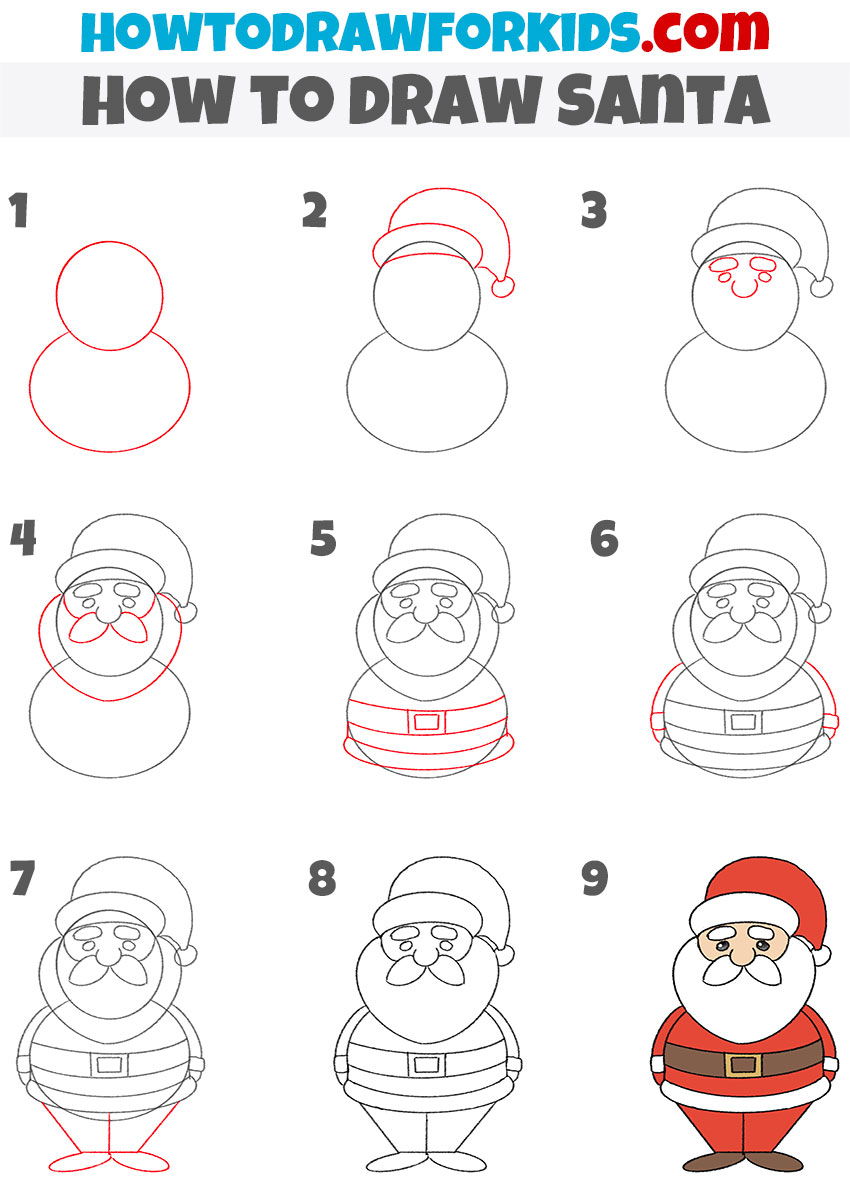 So if you want to draw Santa then you should watch this tutorial on how to draw Santa step by step. I'm sure you will enjoy this drawing lesson!
While painting Santa, you will be sure to get in the Christmas spirit and have a festive feeling. Santa Claus is a magical character who gives presents to children at Christmas. I'm sure that each of you is looking forward to Santa on Christmas night to receive a present from him.
This tutorial will be very useful for you as it gives you the possibility to practice drawing a human. The skills you have learned in this lesson will be useful for your other drawings in the future.
Materials
Pencil
Paper
Eraser
Coloring supplies
Time needed: 20 minutes
How to Draw Santa
Draw the outline of Santa's head and torso.

Depict his head as an oval and his body as an incomplete oval.

Add the hat.

On Santa's head, draw a voluminous hat with a pompom at the bottom.

Depict the facial features.

You should draw Santa's eyes and eyebrows as ovals and his nose as an incomplete circle.

Add Santa's mustache and beard.

Santa's mustache and beard look big. Use flowing curved lines to depict these details.

Draw the details of Santa's costume.

Add a belt with a buckle and the bottom part of Santa's jacket.

Picture the character's hands.

These parts of Santa's body look symmetrical. Depict them with curved lines.

Outline Santa's legs.

Santa's right and left feet look symmetrical to each other.

Erase the auxiliary lines.

Use an eraser to remove unnecessary lines from the drawing.

Color in the drawing.

Use red, beige, black, brown, and yellow to color the Santa.
Great job! This fun and exciting drawing lesson on how to draw Santa has come to an end. I hope you were able to draw a nice and pretty Santa. I also want to remind you that for your convenience I have created a PDF file that contains a short version of this drawing lesson and some additional useful materials. Download this file and use it anytime you want.