I present to your attention a new fascinating lesson on how to draw an alien head. I hope you enjoy the creative process.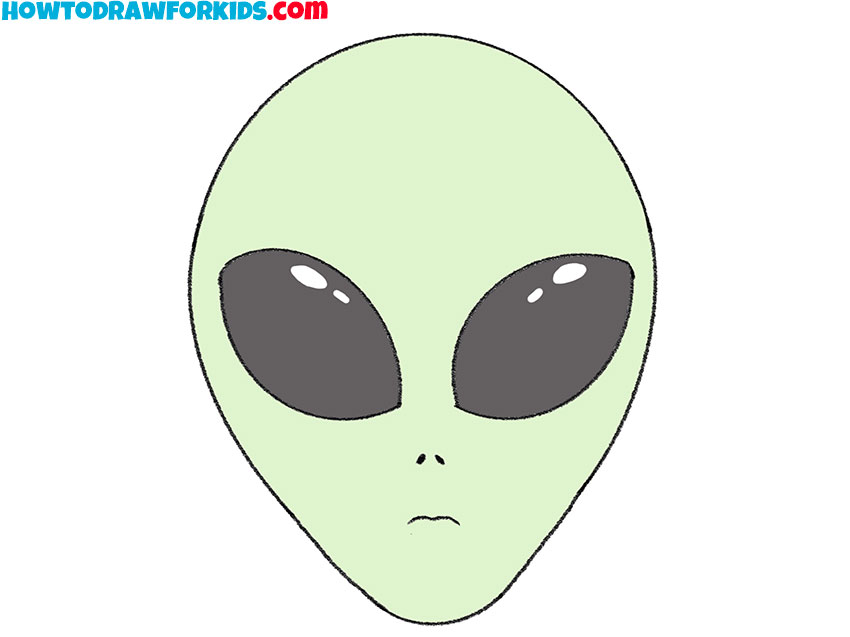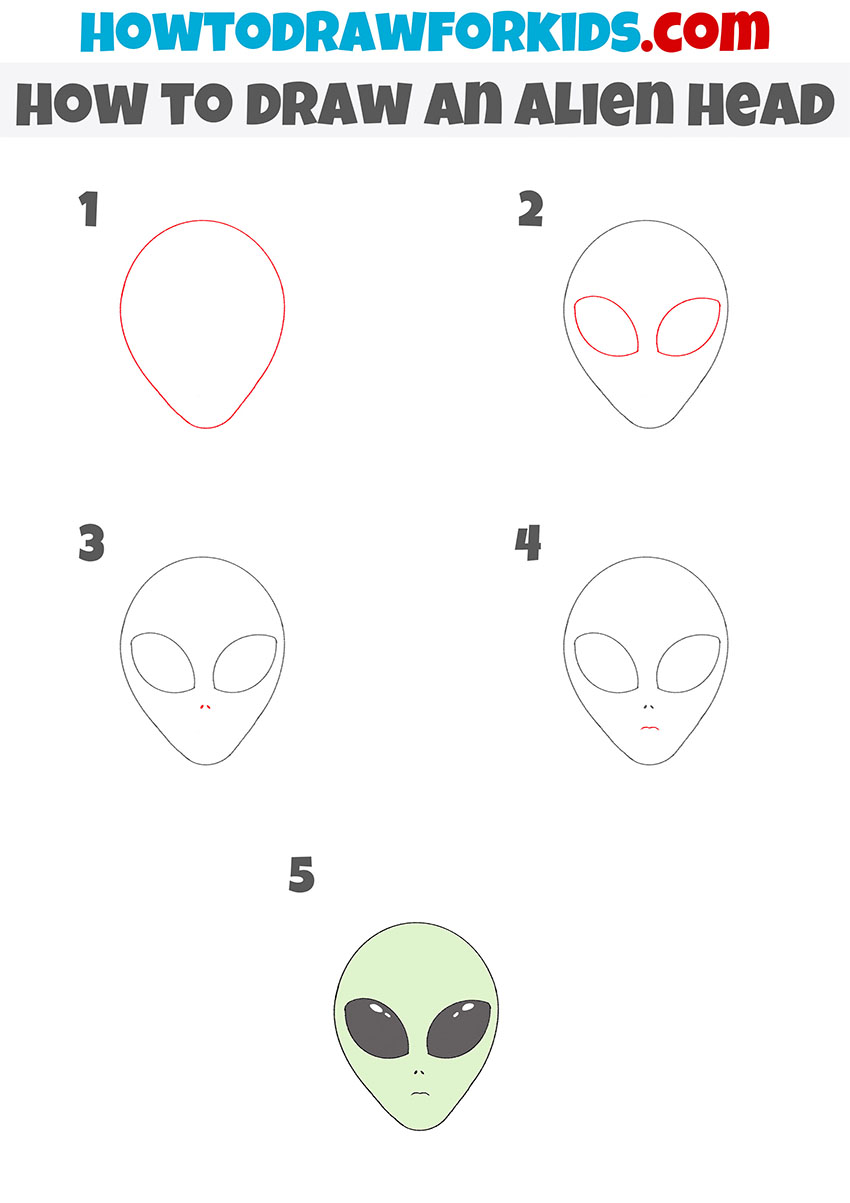 Now you have to complete a very simple and interesting lesson in which you will learn how to draw an alien head. The instruction includes only five steps with a brief description.
Many fantasy writers and imaginative artists portray aliens as long creatures with thin limbs and a disproportionately large head. On the topic of space aliens, books were written, films and cartoons were created.
In the picture you see an alien head that is shaped like an egg. Ears and hair are absent, the nose and mouth are very small, and the eyes are large and do not have pupils. This is how aliens are most often portrayed. So, get your art supplies ready and start following the steps in this tutorial.
Materials
Pencil
Paper
Eraser
Coloring supplies
Time needed: 15 minutes
How to Draw an Alien Head
Draw the outline of the head.

Determine the size of your drawing and draw an egg shape.

Sketch out the eyes.

Draw two large eyes in the middle of the head, while maintaining symmetry.

Depict the nose.

At this stage, draw two small nasal openings.

Add the mouth.

Sketch out the mouth using a short, curved line.

Color the drawing.

For coloring, you can use any shades of green and gray.
It was a simple lesson on how to draw an alien head. I hope that you quickly and easily coped with this creative task. If you wish, you can get creative and draw the rest of the alien's body. Share your impressions about this lesson in the comments. You can also offer your ideas for future drawing lessons.
Now you can download a short version of the lesson in PDF format for free. This file contains all the necessary information about the lesson, so the lesson will be available to you at any time, even without an Internet connection.