How to Draw a Santa's Hat
Learn how to draw a Santa's hat with this simple drawing tutorial. This guide is very helpful and contains nine easy steps.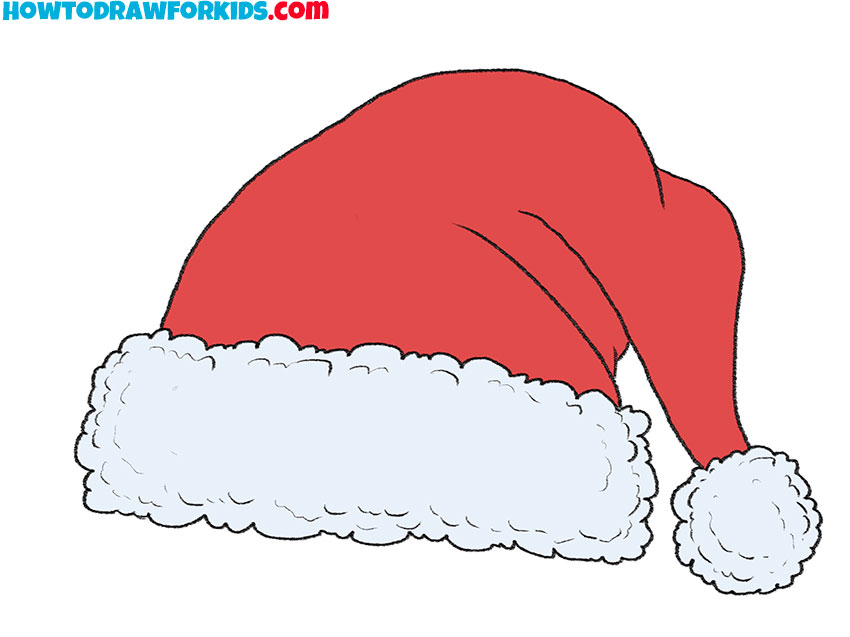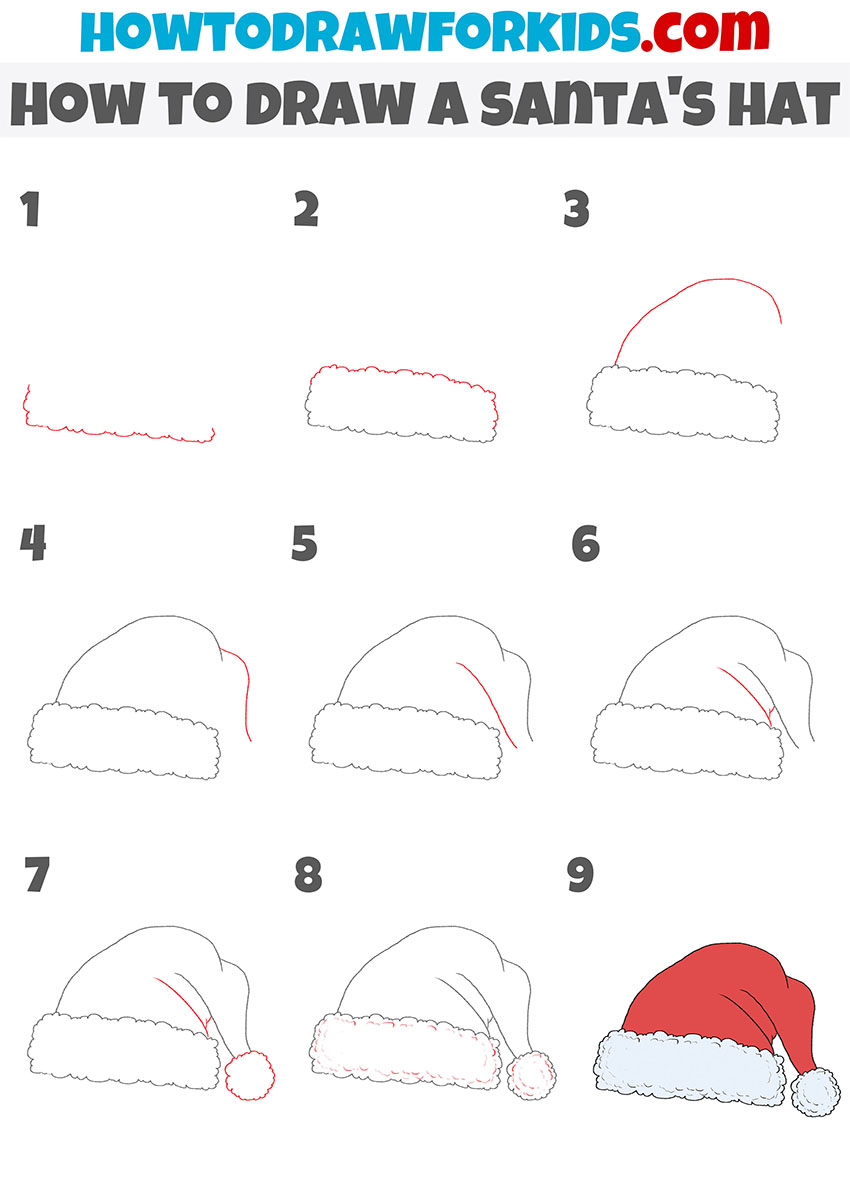 In this tutorial, I want to show you how to draw a Santa's hat. I am sure that each of you has seen Santa's hat many times. This is a must-have element of the Costume of Santa Claus. Santa's hat is always red and has white fur on the bottom of the hat and on the pompom.
I am sure that doing this drawing lesson will give you a Christmas spirit! You will quickly draw a Santa's hat because the lesson is designed for beginner artists who have little experience.
In this drawing lesson, you will first draw the outline of the Santa's hat, then add decorative elements to it and learn how to color this drawing. So, if you're ready, you can start doing this lesson. I wish you enjoy the drawing process!
Materials
Pencil
Paper
Eraser
Coloring supplies
Time needed: 20 minutes
How to Draw a Santa's Hat
Start drawing the fur on the hat.

To do this simple step you need to draw two lines consisting of short rounded elements.

Complete the drawing of the fur on the hat.

Draw more lines like those in the previous step and place them above the ones you drew earlier.

Start drawing the top part of the hat.

Above the previously drawn lines depict one long curved line.

Continue drawing this element of the hat.

Add one more curved line of smaller size to the previously drawn line.

Start drawing the bottom part of the hat.

This step you can do easily enough, for this you need to draw just one curved line.

Finish drawing the bottom of the hat.

Connect the previously drawn line with the fur on the hat, using curved lines.

Add the pompon to the hat.

Depict a circle-like figure drawn with lots of rounded lines.

Picture the decorative elements.

On the fur and pompon of the hat, add short rounded lines to make these details voluminous.

Color the drawing.

To color this Santa's hat, you should use light blue and red.
This drawing lesson has come to an end and I hope you enjoyed it! Now you can use the skills you learned in this lesson for your future drawings, for example, if you want to draw Santa Claus or a Christmas card. Below you can view and download the PDF, which contains a short version of this lesson and other useful materials.