In this lesson you will learn how to draw a boat. Enjoy this simple lesson consisting of only nine steps.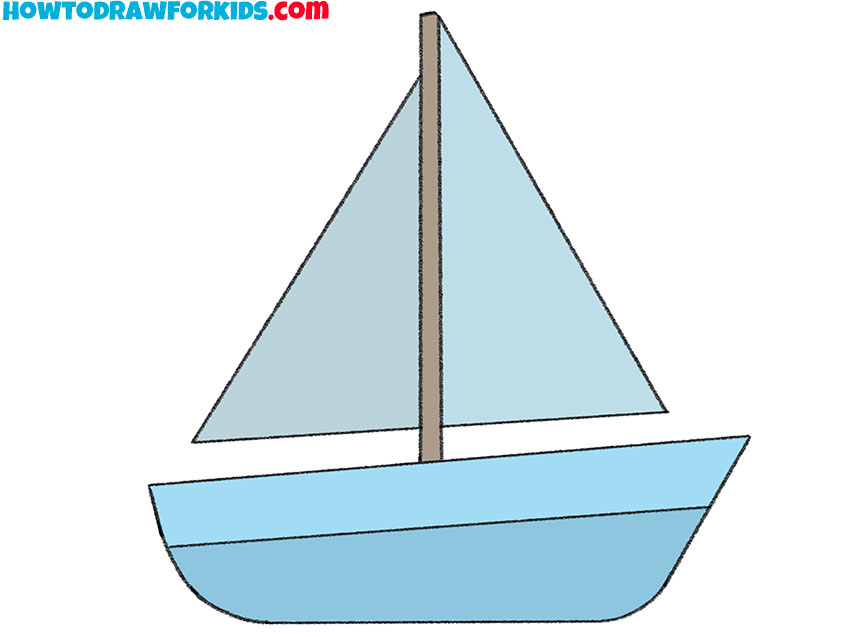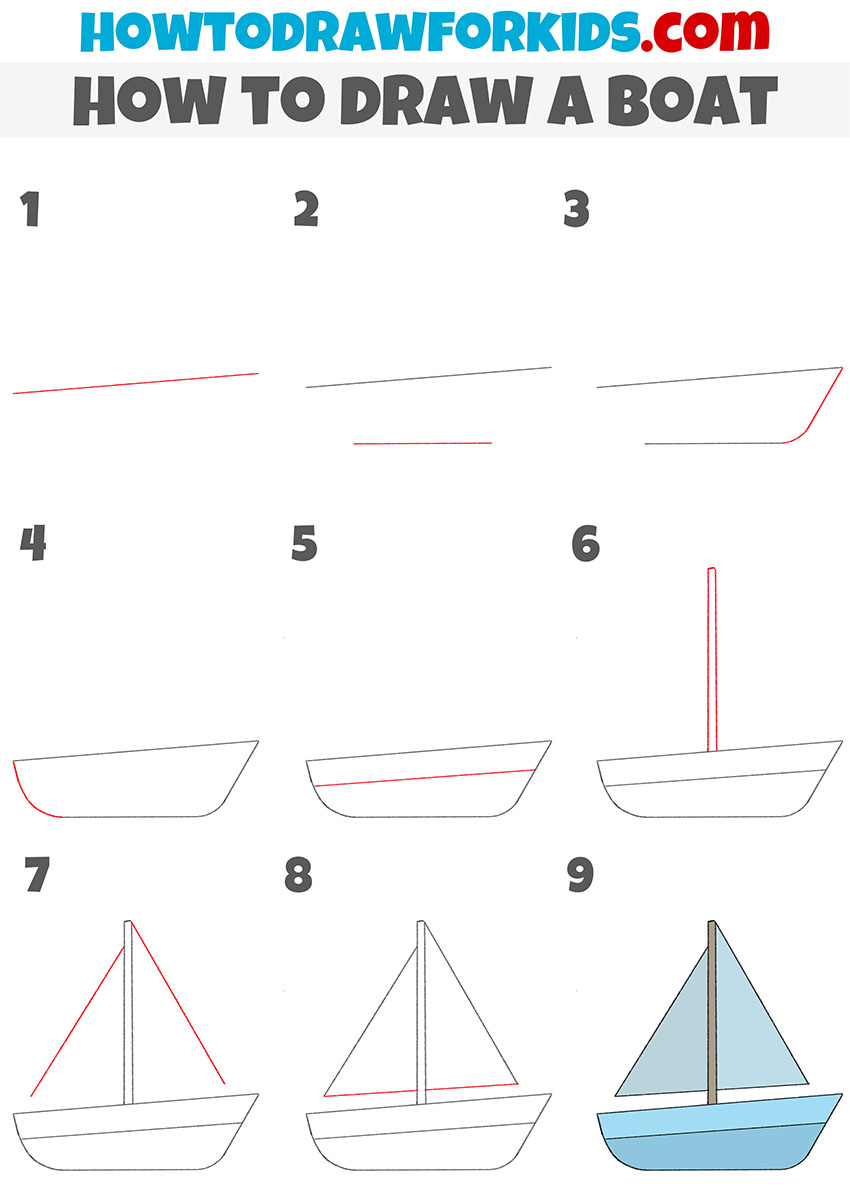 I have prepared a new interesting drawing lesson for you in which I would like to tell and show you how to draw a boat step by step. This tutorial is created especially for artists who don't have much drawing experience, so you can easily draw a boat with the help of this guide.
A boat is a watercraft of a large range of types and sizes, but generally smaller than a ship, which is distinguished by its larger size, shape, cargo or passenger capacity, or its ability to carry boats. I think you've definitely ever been on a boat or seen it in movies or cartoons.
To draw a boat with this tutorial, you will need to draw straight and curved lines. After learning this lesson, you will be able to use these skills if you want to draw any landscape with a boat image. Now get your drawing materials ready and you can start drawing. I wish you enjoy the process of drawing!
Materials
Pencil
Paper
Eraser
Coloring supplies
Time needed: 20 minutes
How to Draw a Boat
Draw the top of the boat.

To complete this step, draw one straight slanted line.

Add the bottom of the boat.

Now you should draw a straight horizontal line at the bottom of the drawing.

Depict the front of the boat.

Connect the two ends of the previously drawn lines with a curved line.

Draw the back of the boat.

Connect the second two ends of the previously drawn straight lines, using a rounded line.

Add the decorative element.

In the middle of the boat, draw a straight line parallel to the line of the upper outline of the boat.

Outline the mast of the boat.

Depict two straight vertical parallel lines and connect their upper ends with a short line.

Draw the top edges of the sails.

On the right and left sides of the previously drawn mast, draw two straight lines.

Add the bottom edges of the sails.

Connect the lower ends of the two previously drawn lines to the mast with straight lines.

Color the drawing.

To color this boat, use gray and different shades of blue.
This drawing lesson has come to an end and I hope you enjoyed it! Below you can view and download the PDF, which contains a short version of this lesson and other useful materials.