In this tutorial, you will learn how to draw a simple face step by step. You will really like this guide because it is easy and useful.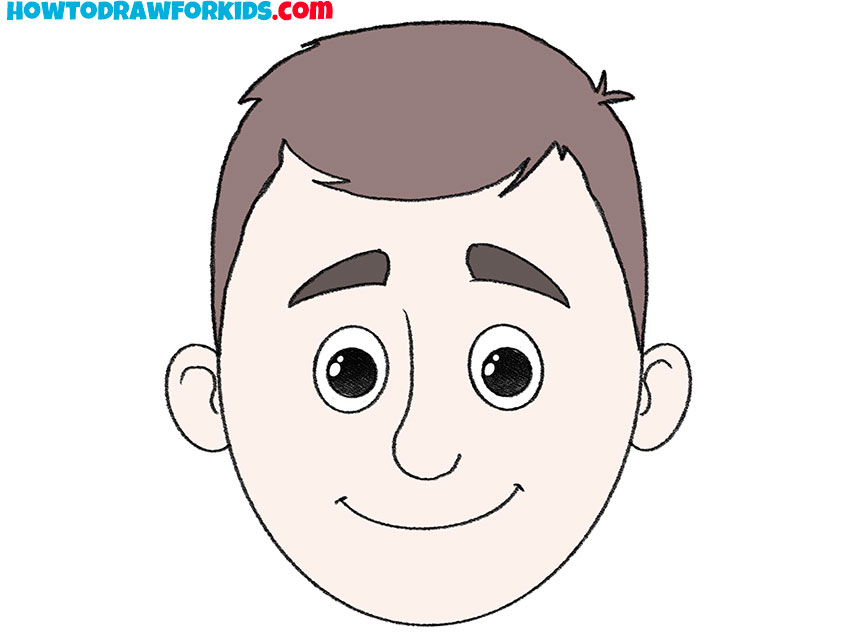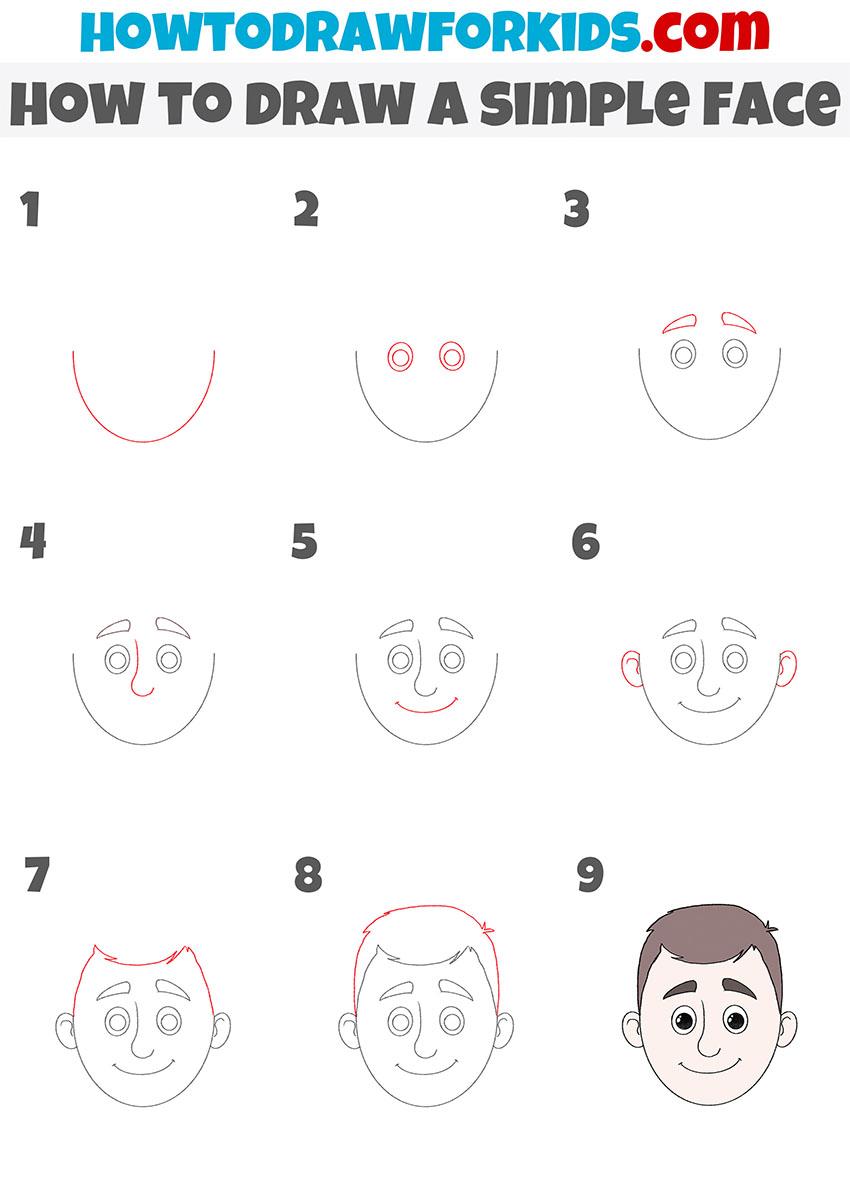 In this tutorial, I want to show you how to draw a simple face step by step. Thanks to the simple instructions, you will quickly complete this creative task, even if you have little experience in drawing.
I hope that you have already done some tutorials on this site and draw the faces of people or cartoon characters. Here is another interesting and useful lesson in which I will show you how to draw an easy face.
The figure shows the face of a young man. The drawing is made in a cartoon style, so the face looks unrealistic, but very cute. In this lesson, there will be no complex construction. All elements of the picture are very simple and easy to perform, so you can easily repeat them.
Materials
Pencil
Paper
Eraser
Coloring supplies
Time needed: 30 minutes.
How to Draw a Simple Face Step by Step
Draw an oval for the face.

This is a simple step in which you draw a smooth, curved line.

Depict the eyes.

Draw two ovals of different sizes.

Add the eyebrows.

Above the eyes draw eyebrows of the same shape as shown in the example.

Sketch out the nose.

Draw one smooth, curved line to depict the nose.

Draw the mouth.

Depict the mouth with a smooth rounded line and add small folds along the edges.

Depict the ears.

The ears are oval. Using a curved line, draw the inside of the ear.

Add the bottom outline of the hair.

Draw lines on the forehead to depict the hair and with a few strokes add spiky strands.

Depict the rest of the hair.

Using smooth lines and short strokes, draw the rest of the hair on the head.

Color the simple face.

Choose any color for the drawing. Add highlights to the eyes.
For your convenience, I have prepared a PDF file in which you will find a brief instruction and additional useful content. Use the file if you want to return to the lesson again, even if there is no Internet access.