If you want to learn how to draw creeper, then this lesson is created for you. This guide is very simple and contains only nine easy steps.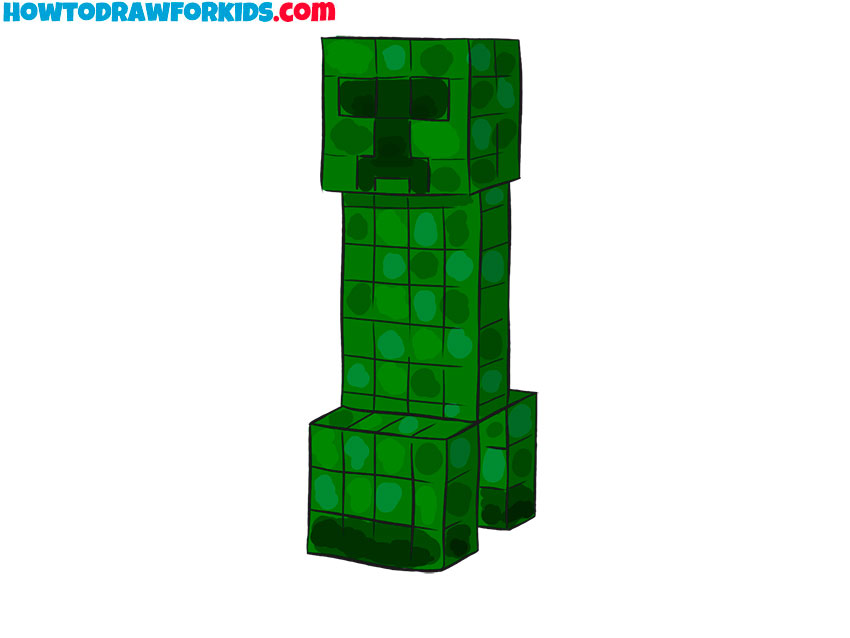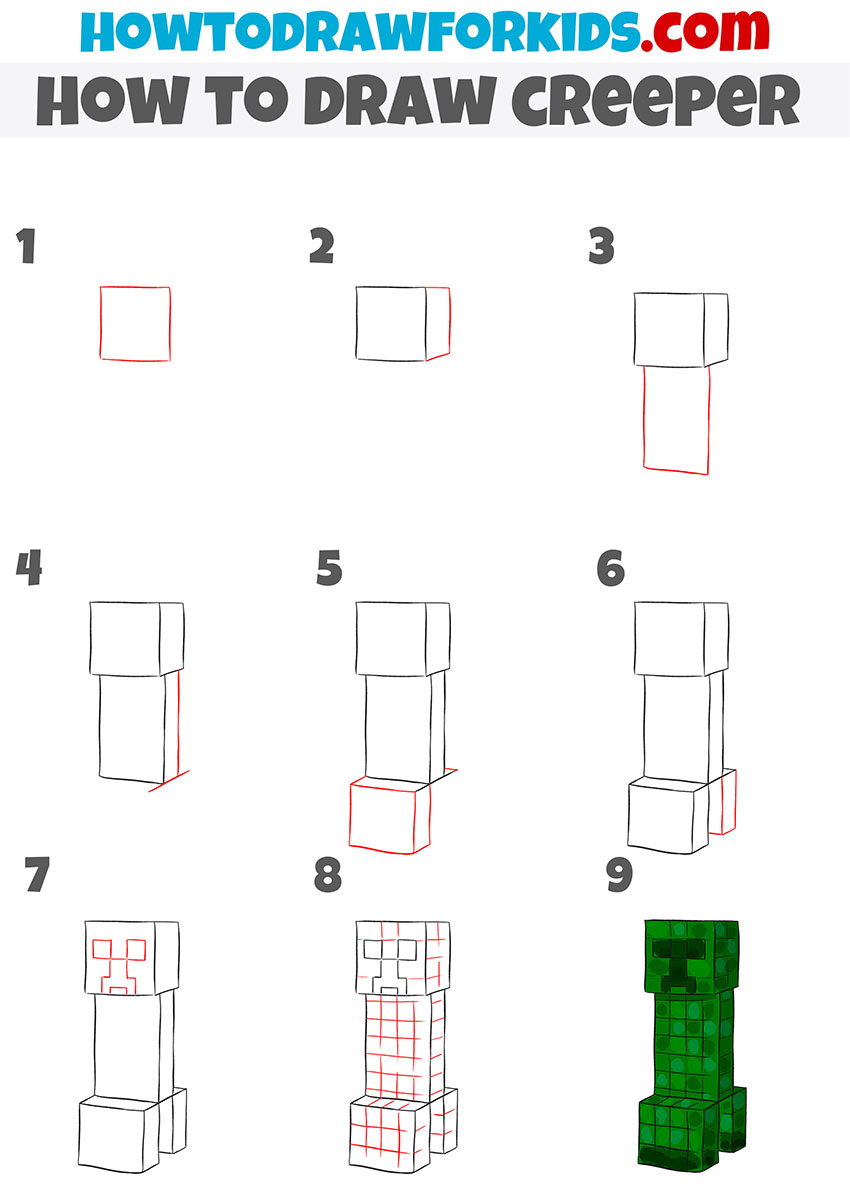 In this tutorial, you will learn how to draw Creeper. This is a character in the popular computer game Minecraft. I think that fans of the game will draw this hero with great pleasure. Even if you are not fond of computer games, you will still enjoy the lesson and you will gain useful skills.
Creeper is a green creature with four legs. This is a negative character and one of the opponents of the main characters. The creeper can blow up parts of the terrain and himself, this leads to losses and the death of other heroes.
Since all objects in Minecraft are in the form of squares, the Creeper also consists of a large number of small squares. I advise you to draw all the lines yourself and not use the tools at hand. You must be careful when constructing the basic elements. Do everything carefully and follow my prompts.
Materials
Pencil
Paper
Eraser
Coloring supplies
Time needed: 20 minutes
How to Draw Creeper
Draw the outline of the head.

Locate the Creeper and draw an even square.

Depict the side of the head.

Add some straight lines on one side as in the example.

Sketch out the outline of the torso.

Draw a rectangular torso below the head.

Add the side of the torso.

Draw a straight line from the side parallel to the torso and one line at the bottom.

Draw one part of the leg.

The leg looks like a convex square.

Depict the second part of the leg.

With a few straight lines sketch out the rest of the leg.

Draw the elements of the face.

Depict the eyes, nose and mouth using straight lines as shown in the example.

Detail the body of the Creeper.

To do this, draw some straight lines to make small squares.

Color the Creeper.

Use several shades of green.
Download the PDF version of this tutorial and use all the helpful tools anytime.