In this tutorial, I want to show you how to draw a Chihuahua. I promise that you will gain useful skills with the help of this lesson.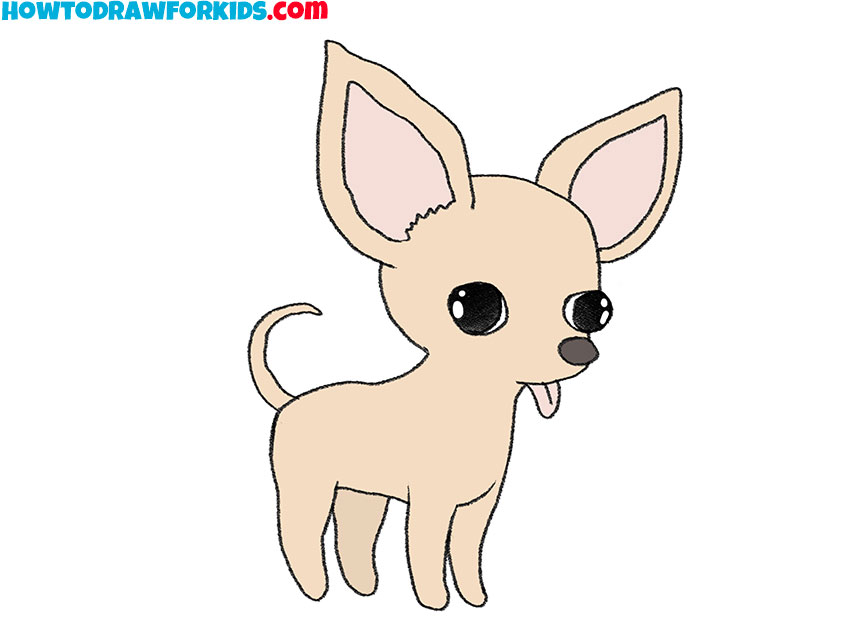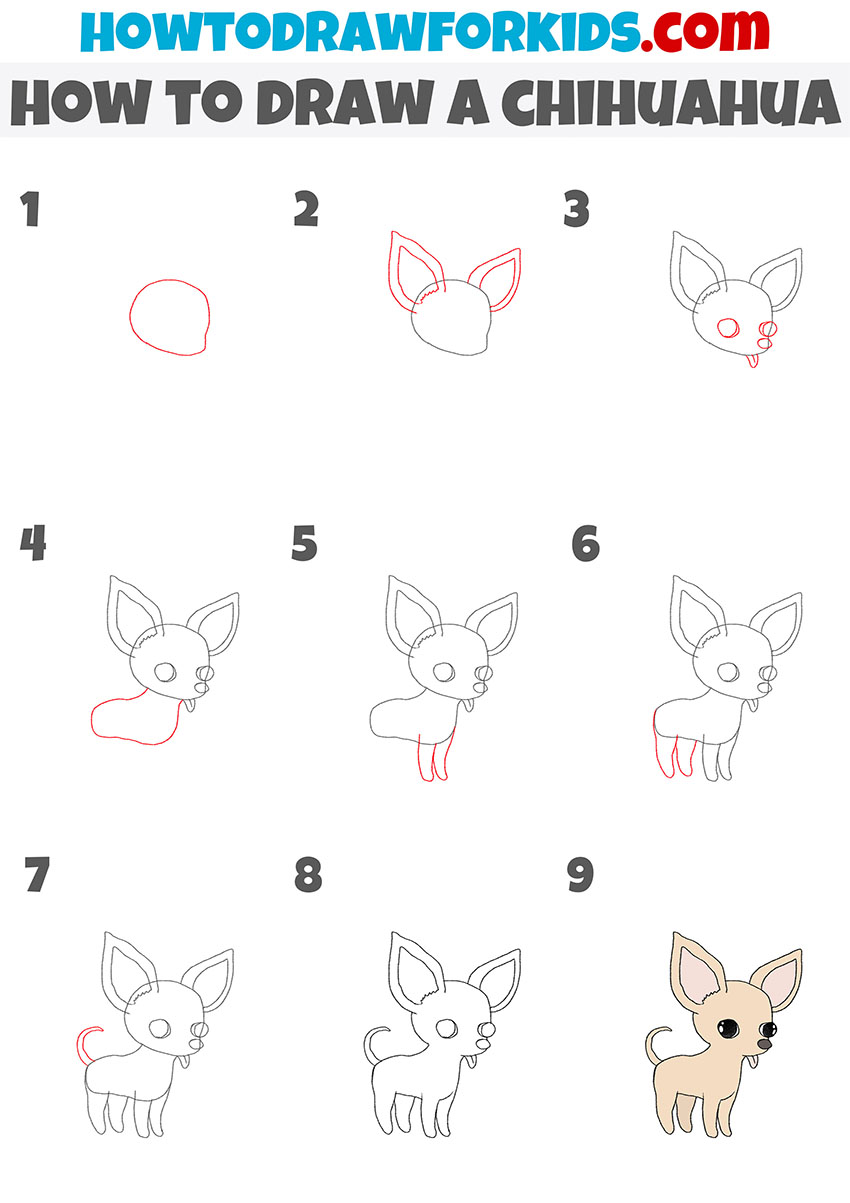 Now you will learn how to draw a Chihuahua step by step. This is one of the smallest dog breeds, and it is for this reason that the Chihuahua is very popular.
Due to its small size, this dog can be kept even in a small room. Chihuahuas are playful, inquisitive and active dogs. Chihuahuas get along well with all family members and other animals in the house.
These dogs are good-natured and balanced, but at the same time they are very brave and can bark fearlessly even at large dogs. There are several varieties of Chihuahua dogs. They can be short-haired and long-haired, and they also differ in their color.
In this lesson, the Chihuahua is depicted in a cartoon style and has unrealistic proportions. The legs are short and thin, the head is much larger than the body and the ears are very large. Thanks to such proportions, the dog looks very funny and cute.
Materials
Pencil
Paper
Eraser
Coloring supplies
Time needed: 30 minutes.
How to Draw a Chihuahua
Draw the head.

The head is rounded and has a slight bulge in front.

Depict the ears.

On the sides of the head, add two large pointed ears and immediately draw the inside.

Add the elements of the muzzle.

Depict the big round eyes, the nose and the protruding tongue.

Sketch out the torso.

Draw the small torso with a smooth line.

Draw the front paws.

The front paws are small and located side by side.

Depict the hind paws.

Next, draw two hind paws, which are almost the same shape as the front ones.

Sketch out the tail.

With the help of curved lines, draw the thin tail that is lifted.

Correct inaccuracies.

Use the eraser to remove all unnecessary lines.

Color the Chihuahua.

Use beige for the fur. Color the eyes black and add highlights.
At the end of the lesson, I suggest you download a PDF file, in which you will find a brief instruction and other useful materials.