Now I will show you how to draw a boy's face. I promise that this step-by-step guide will be very simple and interesting.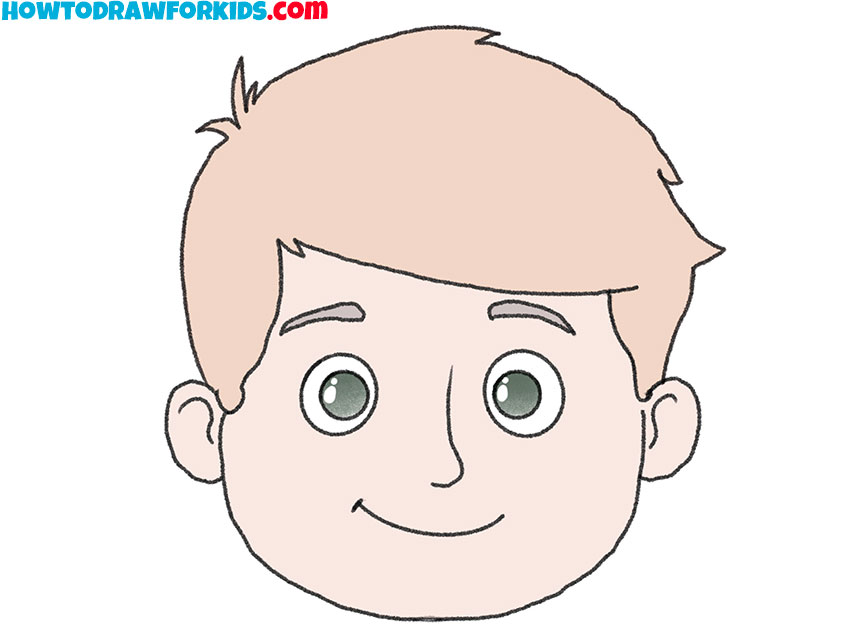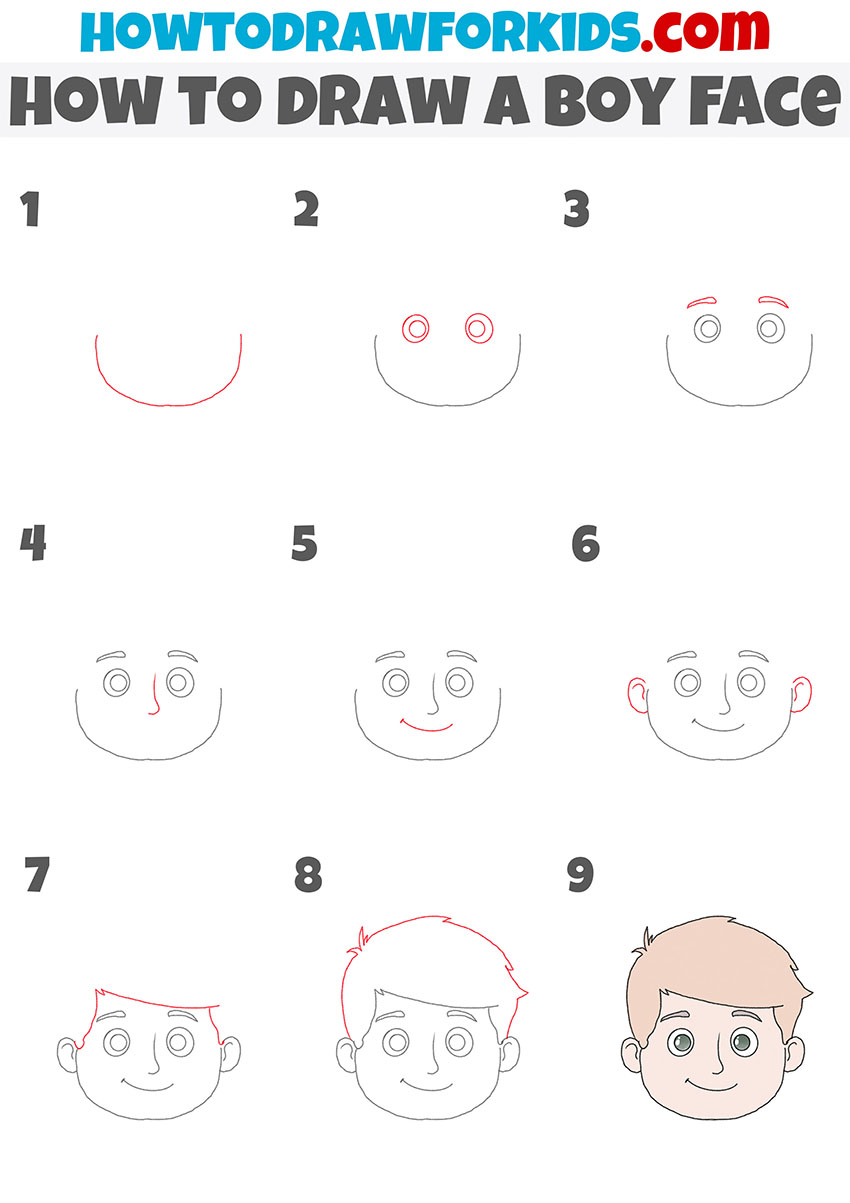 Any aspiring artist is looking to improve their portrait drawing skills and in this tutorial I want to show you how to draw a boy's face.
Thanks to a simple instruction, you can draw a face without preliminary complex construction.
You need to consistently follow all the drawing steps and draw the same lines as in the example.
For coloring the hair and iris, you can use the same colors that are suggested in the instructions, or you can choose any color of your choice.
Materials
Pencil
Paper
Eraser
Coloring supplies
Time needed: 30 minutes
How to Draw a Boy's Face
Draw an oval for the face.

Depict a smooth rounded line to get a wide oval face.

Depict the eyes.

On each side, draw two circles of different diameters.

Add the eyebrows.

Depict the small eyebrows above the eyes.

Sketch out the nose.

Draw one curved line in the center of the face.

Draw the mouth.

Depict one smooth line and add the small crease at one end.

Add the ears.

The ears are oval. Using a curved line, draw the inside of the ear.

Depict the bottom outline of the hair.

Use a few lines to depict the hair at the temples and above the forehead.

Sketch out the rest of the hair.

With smooth lines draw the rest of the outline of the hair.

Color the boy's face.

Choose any color for the drawing. Add highlights to the eyes.
Share your opinion about this lesson in the comments. I will be interested to read your feedback.
By tradition, I have created a PDF file in advance, which contains a brief instruction and other useful materials. Download the file and enjoy drawing at any convenient time!
How to Draw a Boy's Face: The Simplest Method
Let's now see how to draw a boy's face in the easiest way. This instruction consists of only 4 steps and is made for the youngest artists.