Now you will learn how to draw cute Pokémon. I am sure that you will enjoy this lesson and have a good time.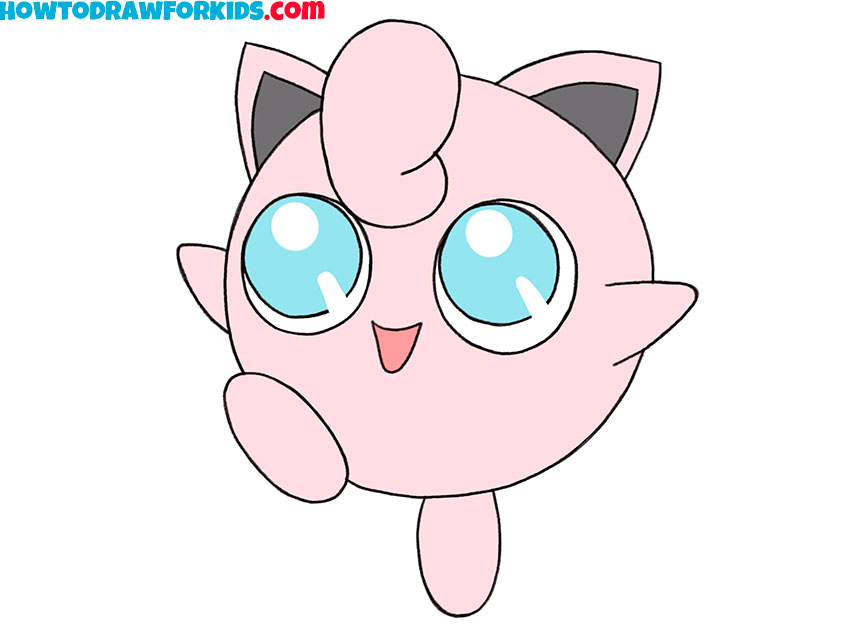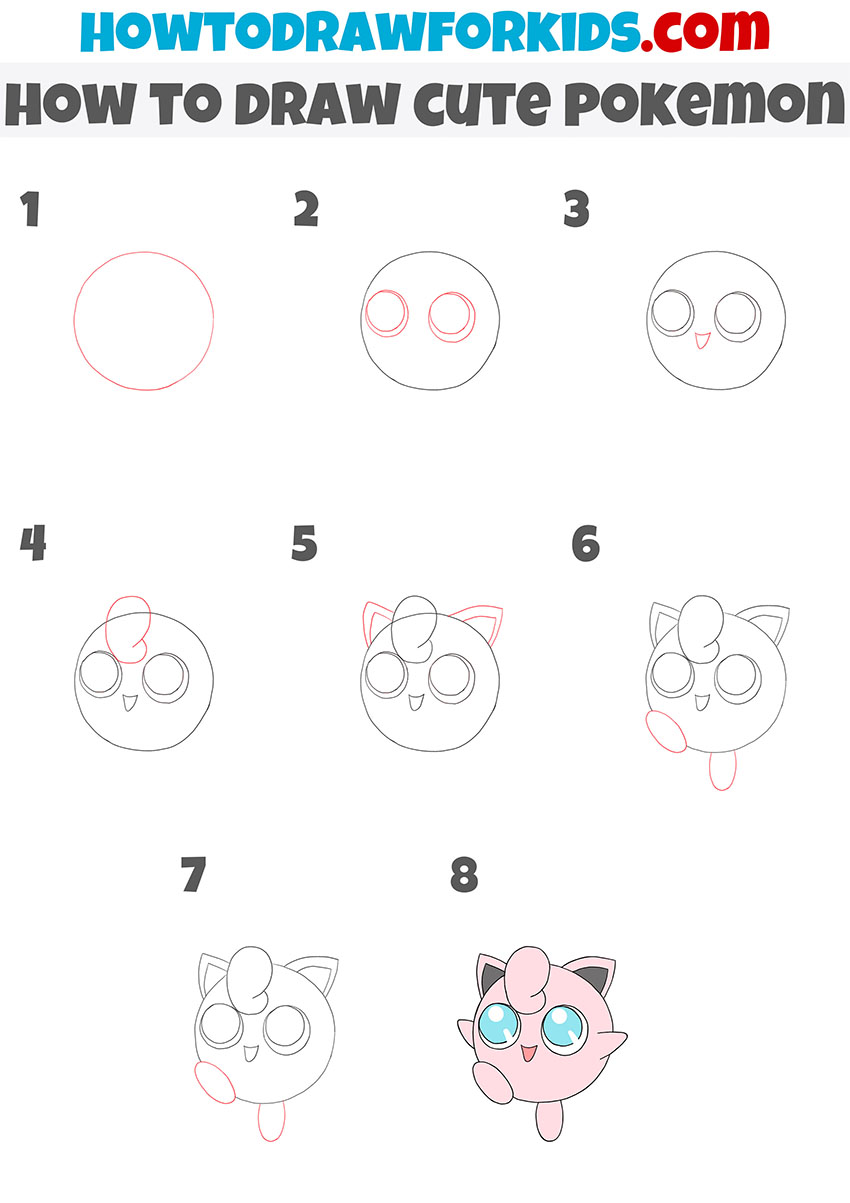 This step-by-step tutorial shows you in detail how to draw cute Pokémon. This Pokémon is known as Jigglypuff. Pokémon can be seen in many video games, animated films, and print publications.
The image of this cute Pokemon is easily recognizable. The Pokémon has a round shape, pointed ears, large blue eyes, and a twisted tuft of fur on its forehead. The Pokémon has powerful abilities despite its cute appearance. For example, a Pokémon is able to swell up and increase its size significantly.
The Pokémon is filled with air and therefore can swim perfectly, but if the Pokémon is defeated in battle, then its body deflates and becomes flat. What an unusual character!
Materials
Pencil
Paper
Eraser
Coloring supplies
Time needed: 30 minutes.
How to Draw Cute Pokémon
Draw the main outline.

Determine what the size of the picture will be and draw an even circle.

Sketch out the eyes.

Each eye consists of two circles of different sizes. Observe symmetry.

Depict the mouth.

Just below eye level, draw the small mouth.

Add the strand of hair on the forehead.

In this step, you need to use smooth, rounded lines.

Draw the ears.

The outer contour of the ears has a pointed shape. Immediately add the inner outline.

Depict the legs.

At the bottom, draw two ovals in different positions.

Add the hands.

On the sides of the torso draw the short arms that are spread out to the sides.

Color the Pokémon.

Use pink as the main color. You will also need blue, pink, and gray.
By tradition, at the end of the lesson, I prepared a PDF file for you, which contains a short version of the lesson. Save this file, so you can return to the lesson at any time and complete it as needed.