How to Draw a Present Bow
In this drawing lesson, you will learn how to draw a present bow. This lesson is going to be simple, and it only consists of eight steps.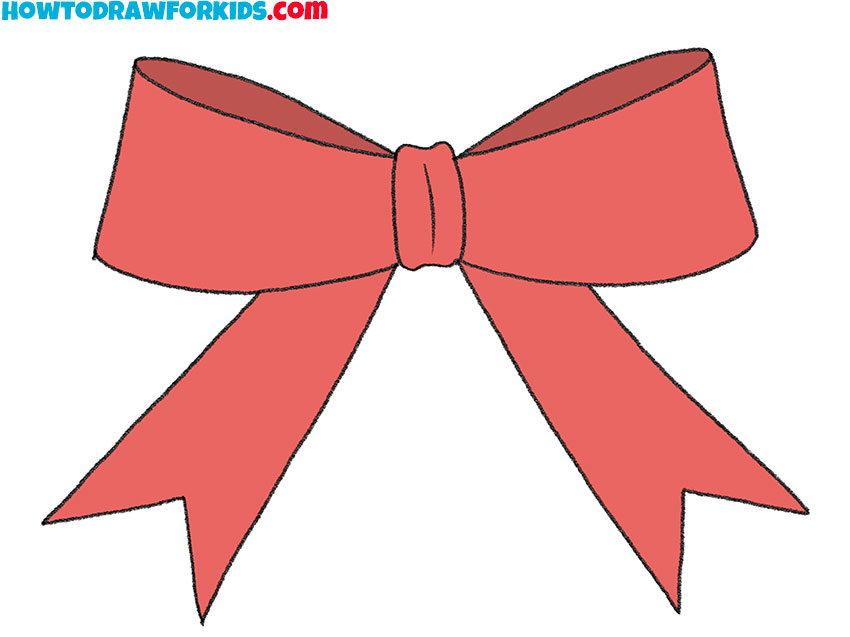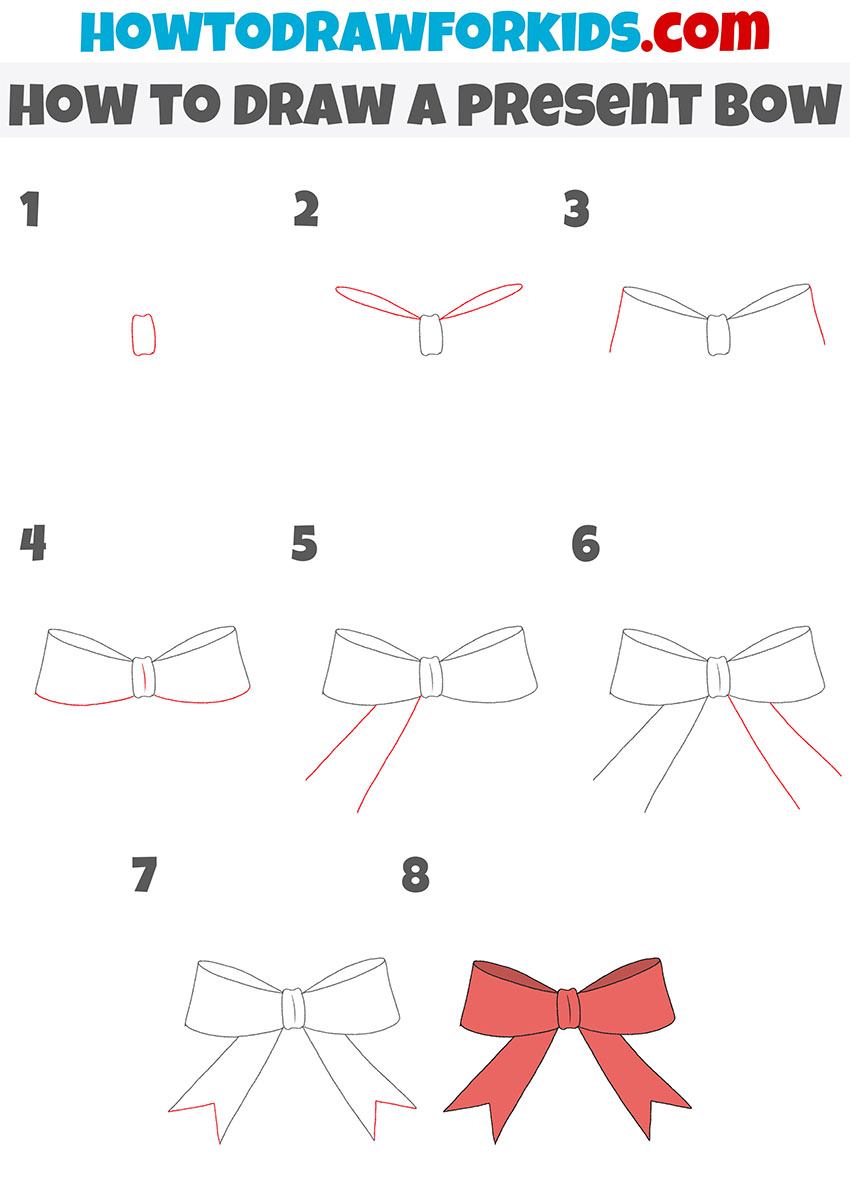 So, I am very happy to bring to your attention this useful and fascinating drawing lesson, in which I will tell and show you how to draw a present bow step by step. Any novice artist or child can easily cope with the implementation of this lesson.
You will need the ability to draw a present bow if you want to draw any gift, and then decorate your drawing with the image of a bow, which is presented in this instruction. You can also depict this bow as the main object of your drawing, or add it to a card you have drawn, a drawing of a Christmas tree, or some other picture.
Surely you have seen present bows more than once as an element of present decor. The present bow is not a mandatory element of gift wrapping, but it is believed that absolutely everything is important in a good gift. Most often, red or gold bows are used for gift wrapping, as these colors look the brightest, attractive and festive.
Materials
Pencil
Paper
Eraser
Coloring supplies
Time needed: 30 minutes
How to Draw a Present Bow
Draw the outline of the present bow knot.

To complete this step, you need to depict the shape as shown in the image using a curved line.

Add the inner loop of the present bow.

On the right and left sides of the previously drawn shape, depict two loops using curved lines.

Depict the side edges of the bow loops.

Near the previously drawn elements, draw down two symmetrical lines, as shown in the figure.

Finish drawing the knot and outline of the bow.

Use two arcs to connect the side edges and the knot of the bow, and add a short line.

Start drawing the outline of the ribbon.

Below the drawn bow, draw two straight lines to start drawing the free edge of the ribbon.

Sketch out the second free edge of the tape.

Now you need to draw two lines similar to those drawn earlier, placing them on the right side.

Finish drawing the edges of the free ends of the tape.

To draw the pointed decorative ends of the bow ribbons, add straight lines at their free ends.

Color the drawing.

To color the present bow, you should use red and burgundy colors.
You are done with this simple drawing lesson! Now you know how to draw a present bow step by step. On our site, you can find many other useful drawing lessons dedicated to depicting holiday-themed items. Leave your comment, so I know if you enjoyed this tutorial. You can also offer your ideas for future drawing lessons. Download the PDF file, which contains a short version of this lesson, as well as additional useful materials for you.