In this lesson I want to show you how to draw a mountain range. I promise that an interesting and useful pastime awaits you ahead.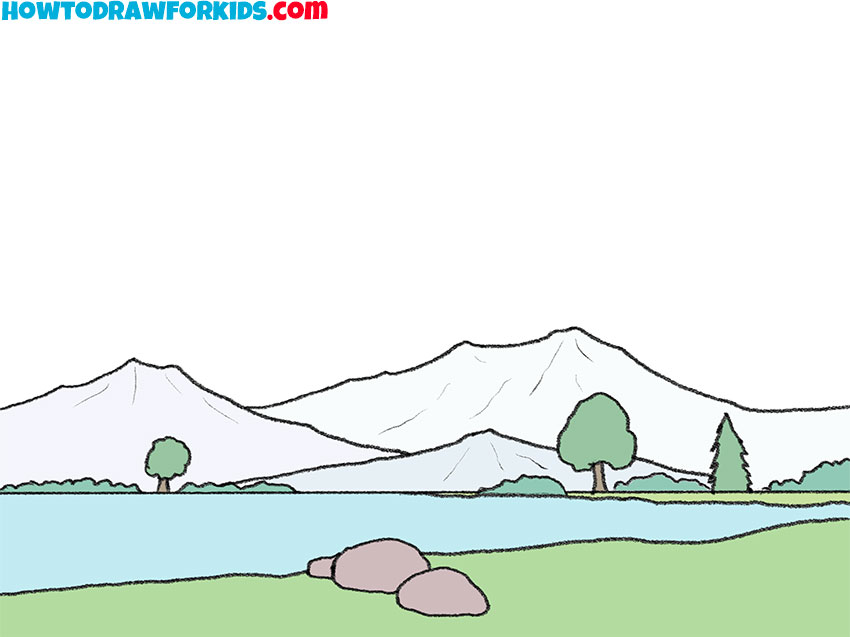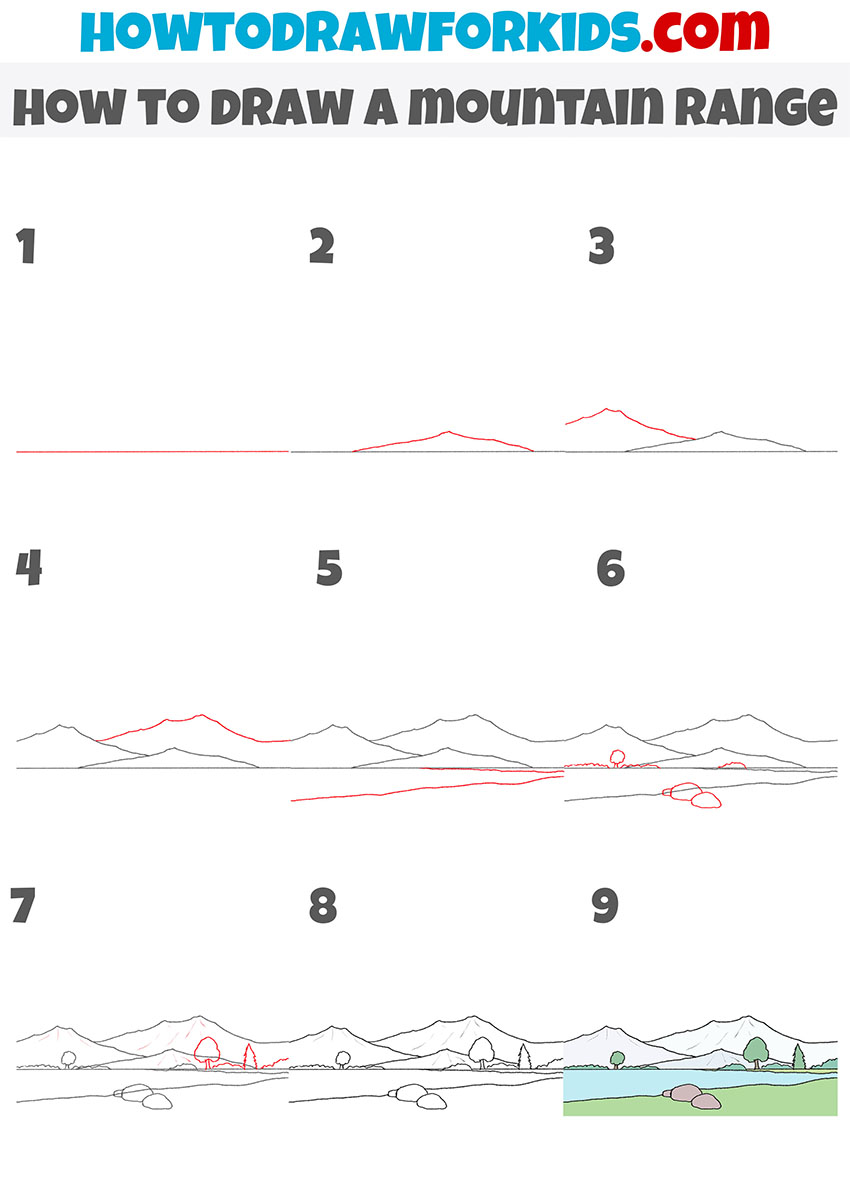 Surely you will like the new instruction on how to draw a mountain range. In this lesson, you will acquire useful skills that will definitely come in handy for you in the future to create beautiful landscapes.
In this lesson you will draw several natural objects – mountains, trees, a river, and stones. All these objects have a simple shape, and you won't have any trouble drawing them.
Freehand lines are allowed in this tutorial, and the shape of the mountain range may differ slightly from my example. The main thing is to remember the sequence of steps so that you can easily draw a mountain range if necessary.
Materials
Pencil
Paper
Eraser
Coloring supplies
Time needed: 30 minutes
How to Draw a Mountain Range
Draw a horizon line.

Depict a straight horizontal line approximately in the middle of your drawing.

Add one mountain.

Above the horizon line, draw the mountain that is closer to us.

Depict the next mountain.

On the left side of the drawing, draw another mountain using jagged lines.

Draw the rest of the mountains.

With a jagged line, depict the mountains that are located farther from us.

Sketch out the river.

Below the horizon line, draw two lines in the same position as in my example.

Add the plants and rocks.

Draw the large stones in the foreground, draw the shrubs and one tree in the distance.

Depict the rest of the plants.

On the right side of the drawing, add the trees and shrubs. Detail the surface of the mountains.

Correct inaccuracies.

Look carefully at your drawing and correct the mistakes if necessary.

Color the drawing.

You will need different shades of green, as well as blue and gray.
Now you have learned how to draw a mountain range. I will be glad if you leave a little feedback in the comments. This motivates me to create new exciting lessons. Now you can download a free PDF file with a short version of this lesson. Thus, you can return to the lesson at any time and complete it again.