I bring to your attention a lesson on how to draw the sea. This tutorial will be one of the easiest on the site.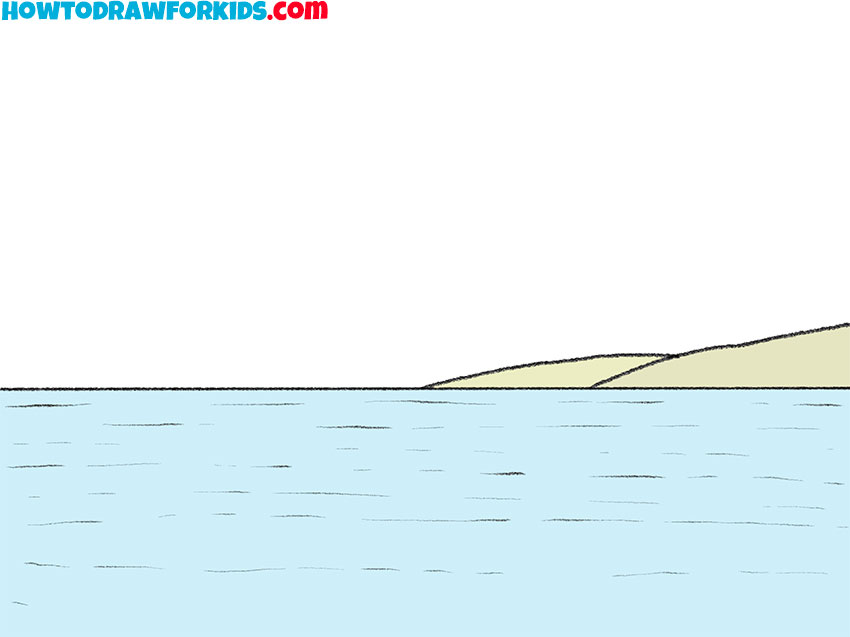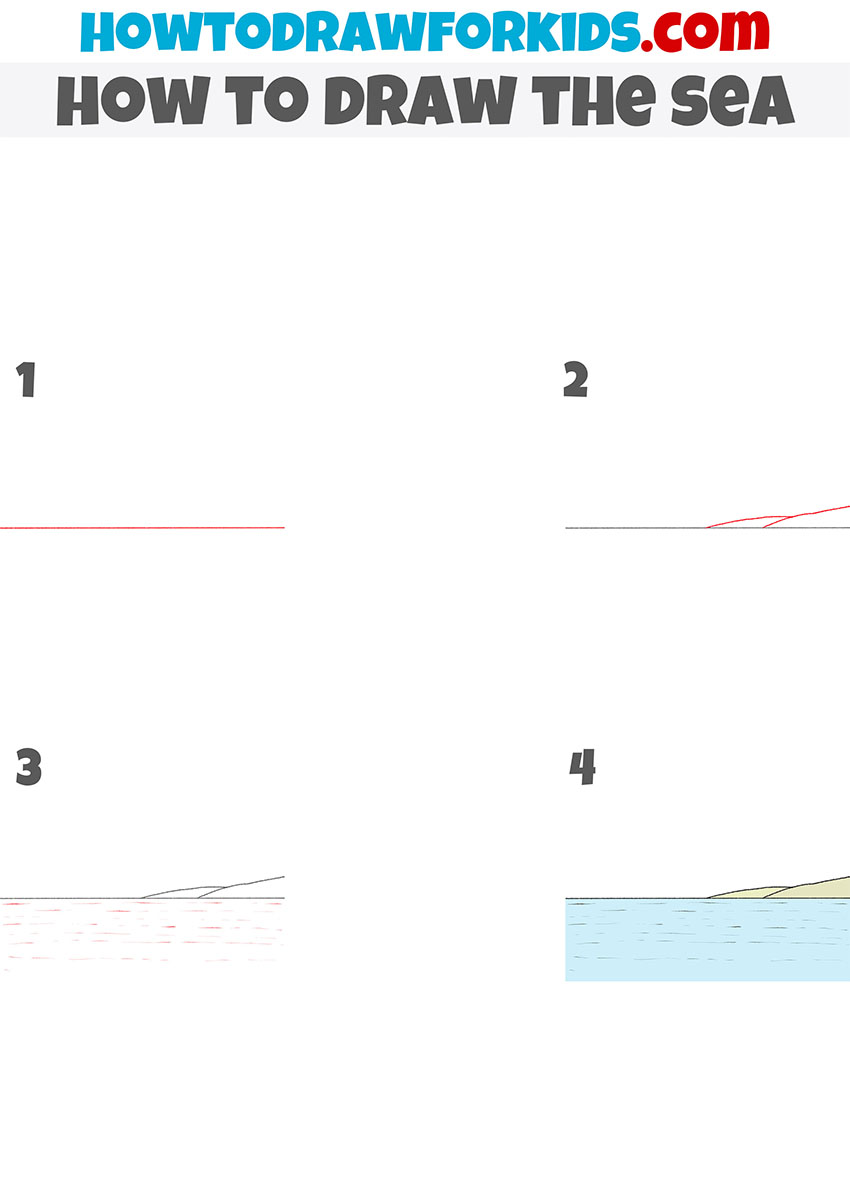 Especially for children and beginner artists, I have prepared a fascinating lesson on how to draw the sea. The sea can be drawn in many ways, and here is the easiest way. The instruction includes four steps that you can follow quickly and easily.
In this lesson, you have to depict the sea surface and two gentle hills in the distance. The shape and size of the hills may differ slightly from my example.
These are simple objects that any beginner can easily draw. You can use the acquired skills in the future when you want to draw a beautiful seascape.
Materials
Pencil
Paper
Eraser
Coloring supplies
Time needed: 30 minutes
How to Draw the Sea
Draw the horizon line.

This is a very simple step in which you have to draw a straight horizontal line.

Depict the hills.

On the right side of the drawing, draw smooth curved lines above the horizon line.

Detail the surface of the water.

Add many thin lines to represent the waves on the surface of the sea.

Color the drawing.

Color the sea blue, color the hills light brown.
Great! Now you have completed all the steps in this tutorial, and you know how to draw the sea in the easiest way. You have seen that it is very easy. If you wish, you can complete your drawing and add some objects. For example, draw the sky, birds, and a ship on the sea. I recommend that you follow the other lessons presented on this site in order to learn how to draw various other objects related to the marine theme. If you want to always have access to this lesson, then right now download the PDF file, which contains a brief instruction and additional training materials.