In this tutorial, you will learn how to draw a poodle. I promise you will like this cute dog drawing tutorial very much.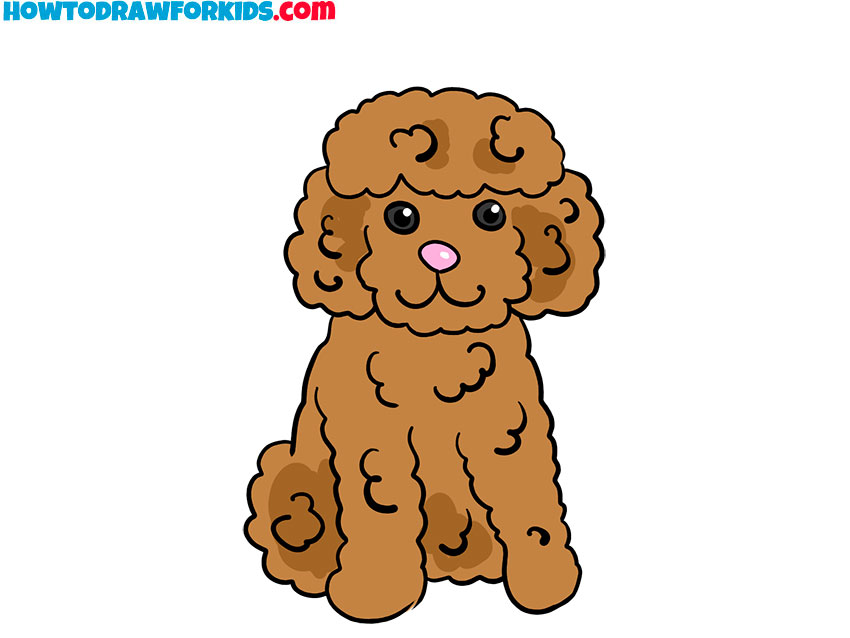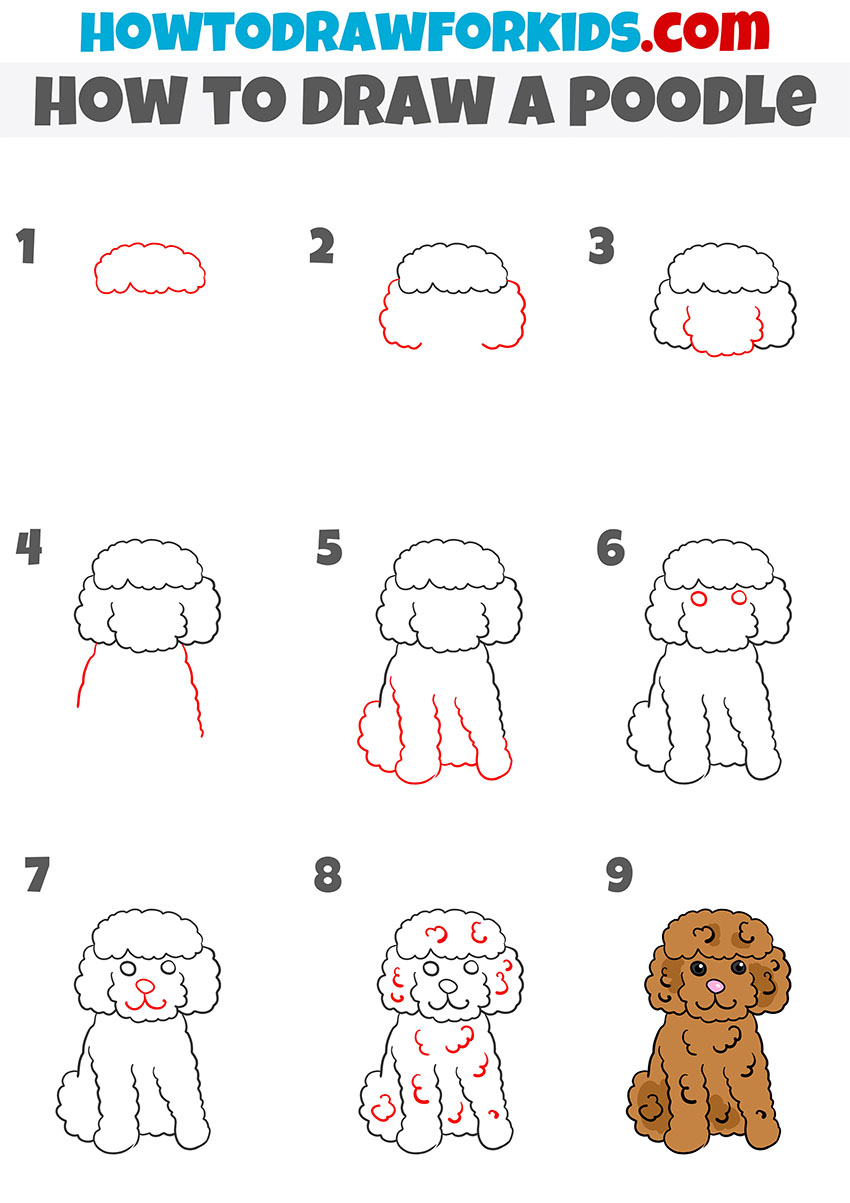 Now I will show you how to draw a poodle. This is a popular breed of dog and many people are happy to keep such a cute pet at home. The poodle is a kind, intelligent and obedient dog.
The main feature of the poodle is its soft, thick and wavy coat. Longest coat on the ears. This makes the poodle look funny. The color of the coat can be different – white, black, brown, gray, peach. You can color the poodle with any of these colors.
This tutorial is very simple. Freehand lines will be used here. In order for the poodle to look realistic, you need to pay special attention to coloring the coat, use several shades, make shadows and highlights.
Materials
Pencil
Paper
Eraser
Coloring supplies
Time needed: 20 minutes
How to Draw a Poodle
Draw the top of the head.

Use a wavy line to depict a cloud-like oval.

Depict the ears.

Add two semicircles on the sides.

Depict the lower part of the muzzle.

Use a wavy line to draw the bottom of the face as shown in the example.

Draw the neck and part of the torso.

To do this, sketch out two wavy lines down.

Sketch out the paws.

Using a wavy line, draw the two front legs and part of the rear leg.

Draw the eyes.

In this step, depict two small circles.

Add details.

Sketch out the poodle's nose and mouth.

Add more details.

Detail the coat. Add small wavy lines on all parts of the body.

Color the poodle.

Use different shades of brown for the coat, with pink for the nose and brown for the eyes.
You can complete your drawing and draw the environment for the poodle. For example, it could be grass. Use your imagination and try different options. For the most convenient drawing, I have prepared a PDF file with a short version of the lesson.