In this drawing lesson I will show you how to draw a handshake. This tutorial is quite simple and consists of only seven steps.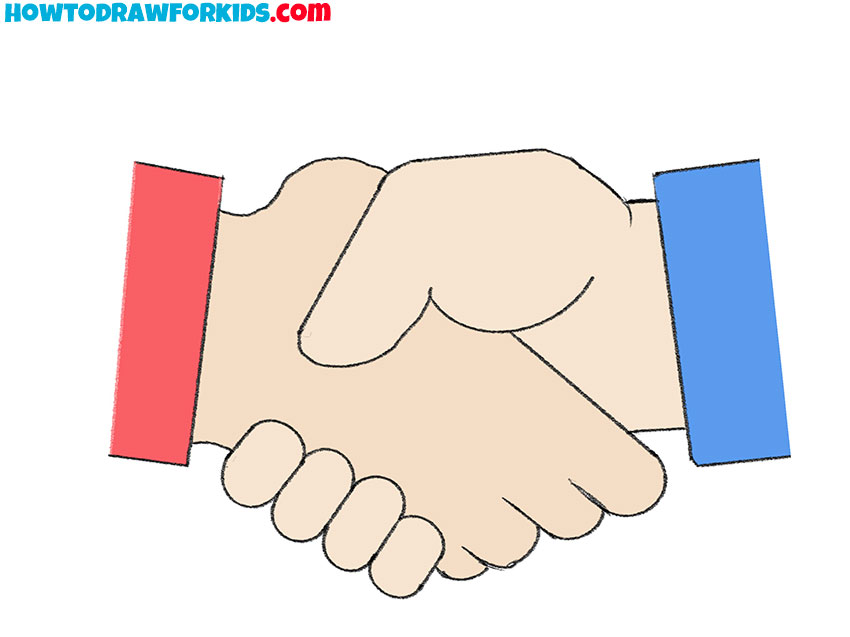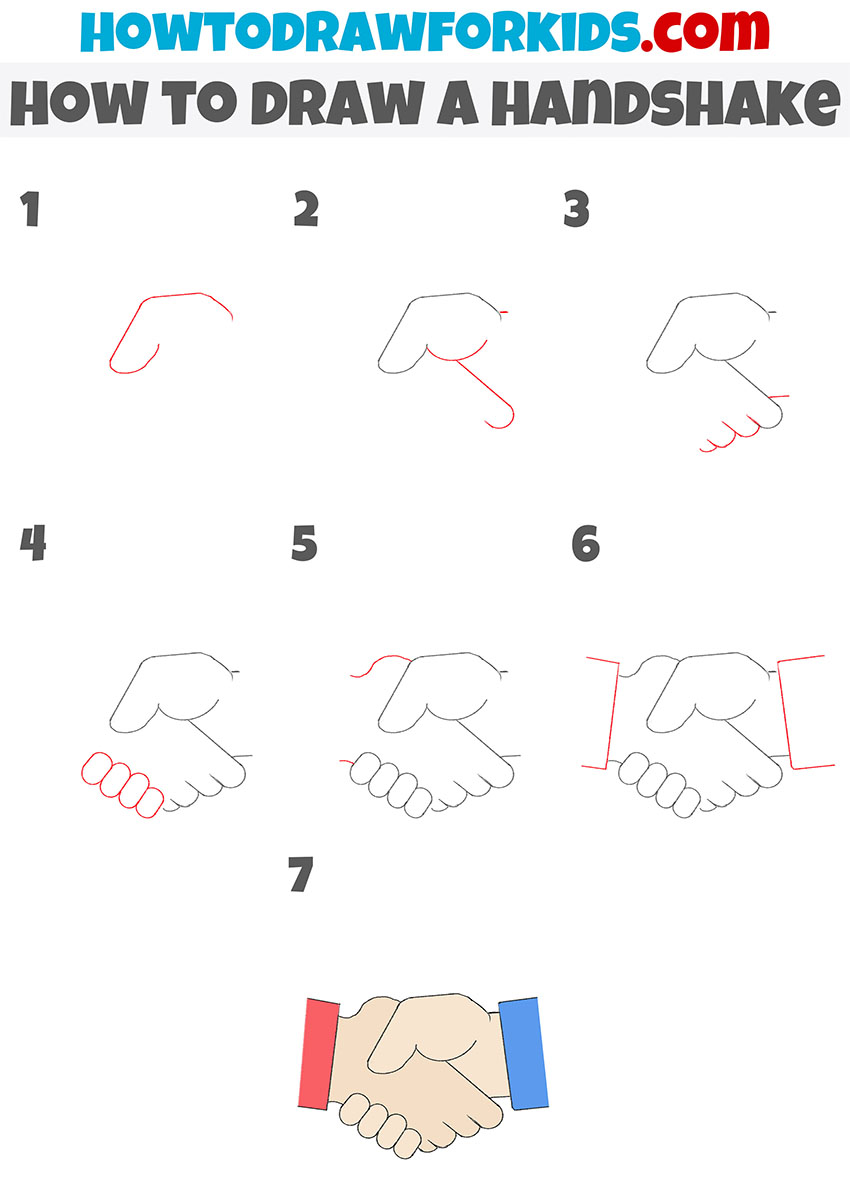 So, with the help of this guide, you will learn how to draw a handshake step by step. A handshake means greeting and gratitude, sometimes it means making a deal or other agreement among people. Very often the handshake is depicted on various emblems and logos. In such cases, a handshake symbolizes peace and solidarity. Surely you have seen this symbol many times.
You can easily draw a handshake if you follow all drawing steps carefully. Each step of drawing is one simple action. Handshake is depicted as two hands.
So, prepare all the necessary materials and start drawing the handshake step by step. Enjoy the drawing process!
Materials
Pencil
Paper
Eraser
Coloring supplies
Time needed: 20 minutes
How to Draw a Handshake
Draw the upper contour of the thumb.

Outline a curved line to represent the two folds and the rounded end of the thumb.

Add the rest of the thumb and part of the second hand.

Draw a semicircle and from its middle draw a line to represent the second finger.

Draw the other fingers of the second hand.

Depict a few small semicircles and add a short straight line to the right.

Add the fingers of the first hand.

Draw four elongated ovals that are placed next to each other.

Outline the part of the hand.

On the left side of the drawing depict at the top and bottom two curved lines.

Draw the sleeve cuffs.

Use several straight lines to depict the edges of the cuffs on the right and left sides.

Color the drawing.

Use red and blue to color the clothes, and use any color to paint the skin on the hands.
The lesson has come to an end, and now you can look at the result of your work. If you liked this lesson, you can leave your feedback in the comments. You now have the opportunity to download a PDF file that contains a short version of this guide and some useful tools. Hurry up to download the file and use it whenever you want, even if you don't have an Internet connection.