In this tutorial, I want to show you how to draw slides. With this simple step-by-step guide, you will gain useful skills.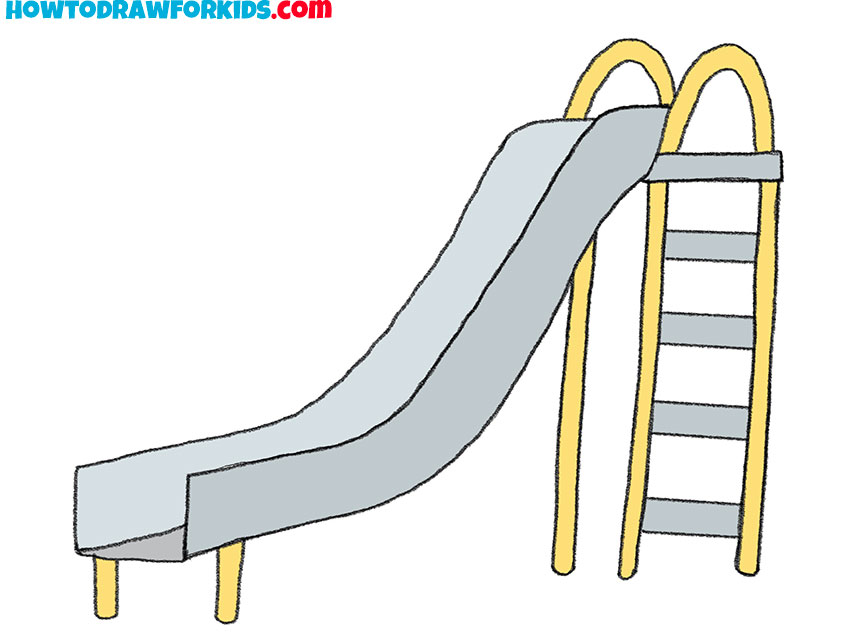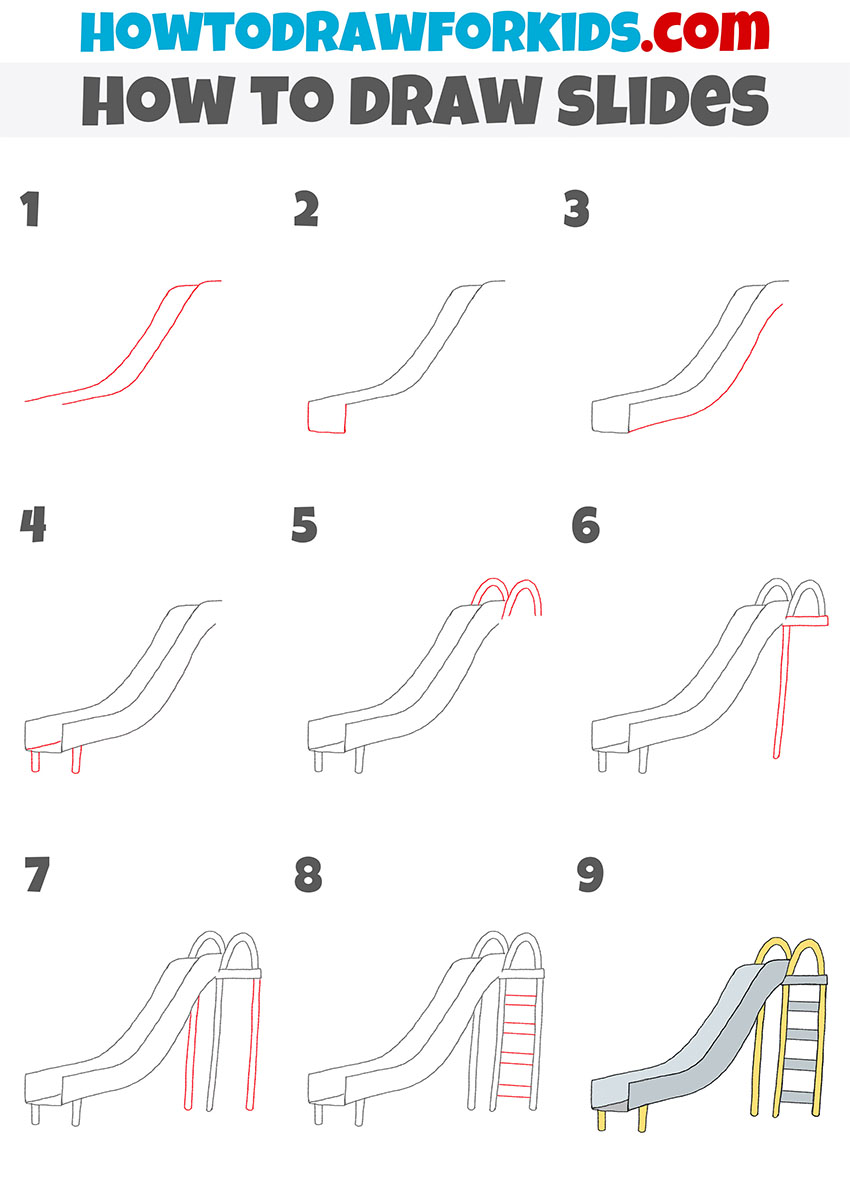 Now you will learn how to draw slides step by step. This is a great drawing object and will give you another practice in drawing straight and curved lines.
A hill is a structure with an inclined descent and a ladder with which you can climb to the upper platform. There is a slide on almost all playgrounds and serves for entertainment and sports development.
In this lesson, you will draw straight and curved lines. This will require your spatial imagination, so be careful at every step of the drawing. Be patient and carefully draw all the lines.
Materials
Pencil
Paper
Eraser
Coloring supplies
Time needed: 30 minutes
How to Draw Slides
Draw the top outline of the sloping part of the slide.

Sketch out two smooth curved lines that are located side by side.

Add the end of the sloping part of the slide.

At the bottom, depict a few connecting segments.

Depict the bottom contour of the sloping part of the slide.

Draw a smooth curved line that runs parallel to the top outline.

Detail the bottom of the slide and draw the stand.

Draw one line at the bottom of the slide and add two pins that secure the slide to the ground.

Depict the railing on the top platform.

At the top of the slide, draw smooth, curved lines to draw the railing.

Add the top platform.

Straight lines draw the top platform and add the pin. This is the support for the top platform.

Add the rest of the support.

Sketch out a few straight vertical lines.

Draw the steps.

Sequentially, depict even horizontal lines to depict steps.

Color the slides.

Choose any colors for the drawing.
Share your impressions in the comments. Now you can use the link and download for free a short version of the lesson, which I created especially for your convenience.