In this tutorial, I will tell you and show you in detail how to draw a softball. I promise this step-by-step guide will be very simple.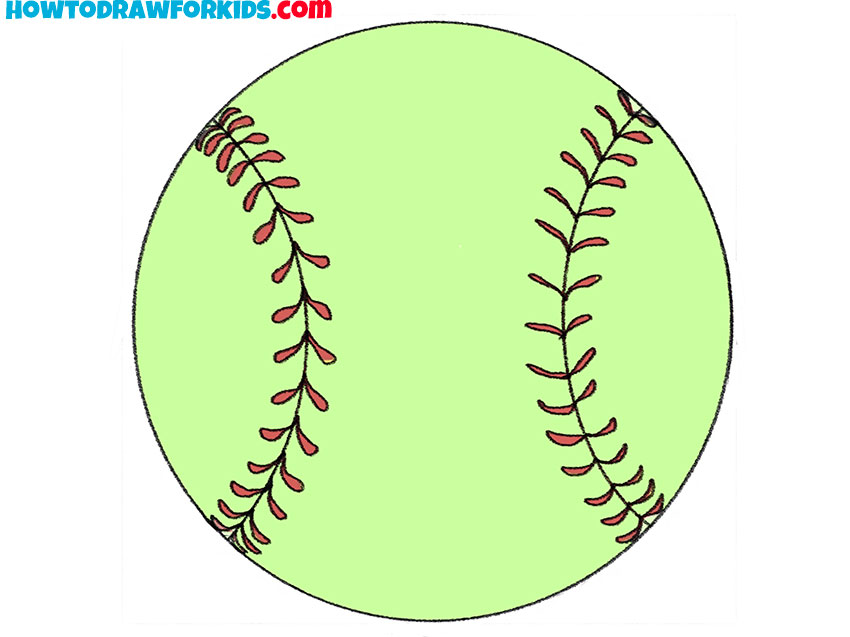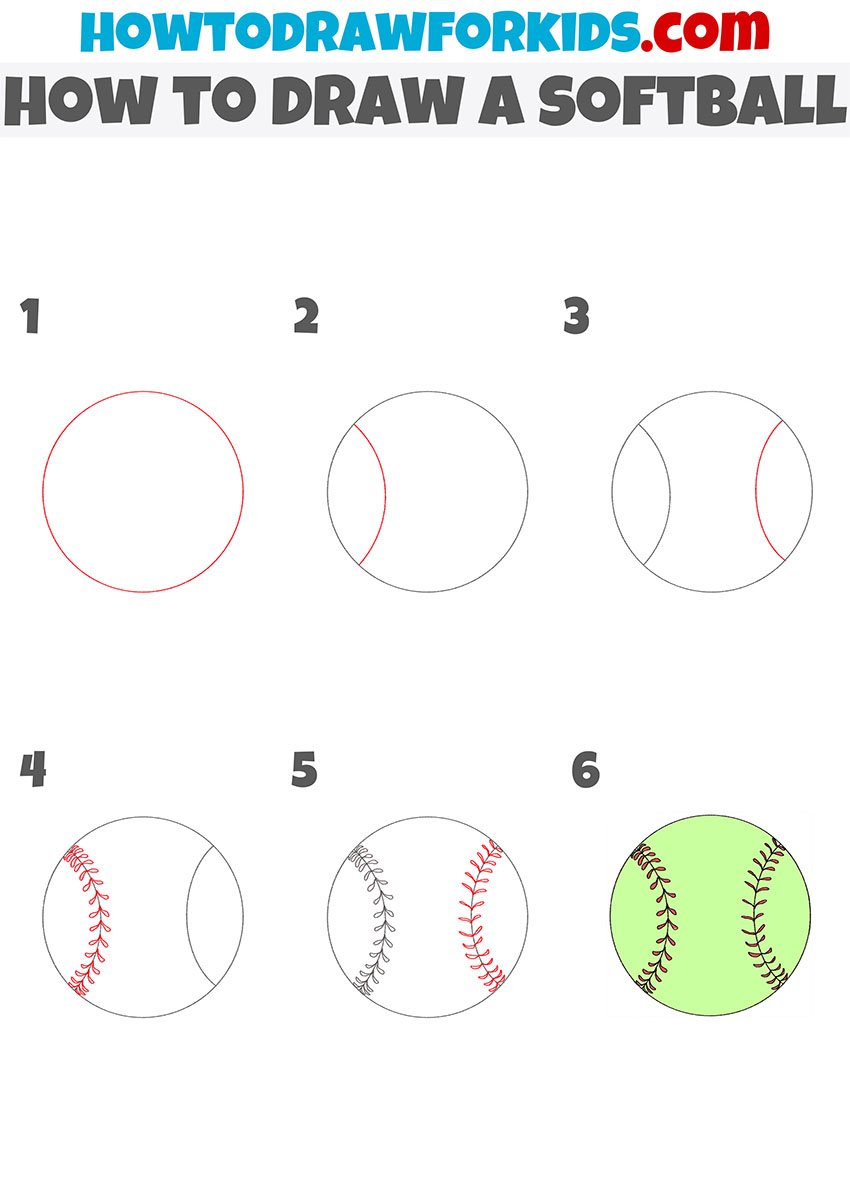 I suggest you complete a simple and interesting lesson in which you will learn how to draw a softball step by step. The instruction includes six simple steps that you can easily repeat. Softball is an outdoor team sport played with a ball.
Softball is a variation of baseball, but has its own characteristics. A softball is larger, and the playing field is smaller than a baseball field. A softball is the size of a grapefruit and is slower in flight than a baseball because it is softer.
The illustration shows a standard softball. A distinctive feature of the ball is the presence of large seams on the surface. Try to make a smooth contour of the ball, and you will do all the other elements without difficulty.
Materials
Pencil
Paper
Eraser
Coloring supplies
Time needed: 15 minutes
How to Draw a Softball
Draw the outline of the ball.

Determine what the size of the drawing will be and draw an even circle.

Detail the ball from one side.

On the left, depict a smooth, rounded line.

Detail the ball from the other side.

Repeat the previous step and draw a symmetrical line on the right side.

Add the seams on one side.

Consistently sketch out the small seams along the outline.

Depict the seams on the other side.

On the right, draw the seams along the outline.

Color the ball.

You will need a light green to color the surface of the ball. Color the seams red.
For your convenience, I have previously created a short version of the lesson as a PDF file. Use the file when you need to return to the lesson and repeat it.