I suggest you complete an interesting lesson on how to draw a pet. I am sure you will enjoy this lesson with great pleasure.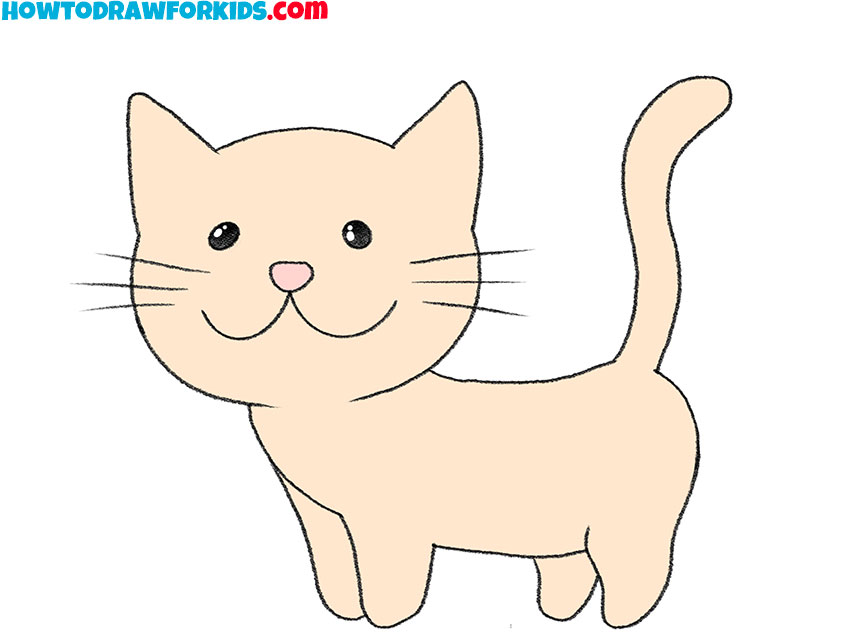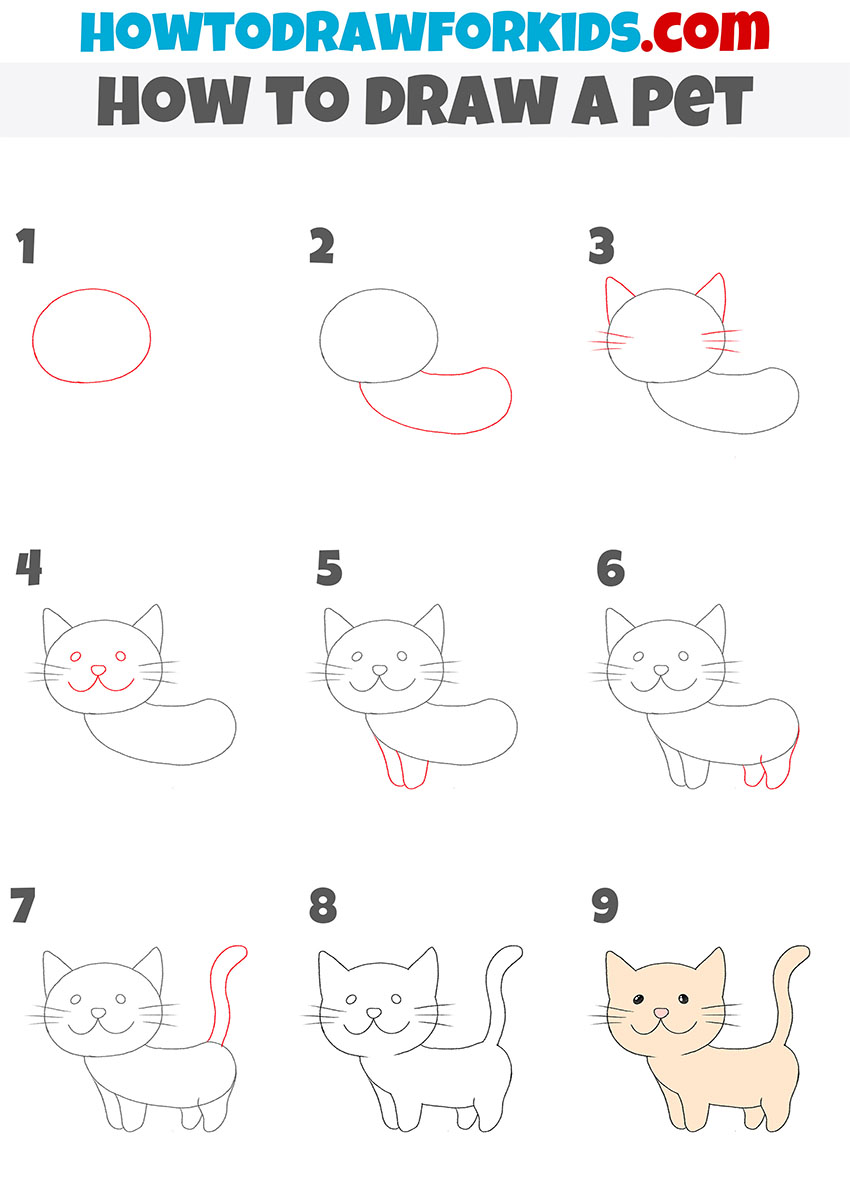 If you love drawing animals, then I recommend that you complete the lesson on how to draw a pet. As an example, I decided to choose a cat, since it has been a faithful companion of man for many millennia. This is a beautiful, graceful, affectionate and at the same time wayward animal.
Cats can read human emotions, ease loneliness, provide comfort and entertain. It is for these reasons that people keep cats in their homes.
In this lesson, you will acquire useful skills and in the future you can easily draw a cat if necessary. You only need to be attentive and accurate at every stage of drawing.
Materials
Pencil
Paper
Eraser
Coloring supplies
Time needed: 30 minutes
How to Draw a Pet
Draw the head.

Determine the size of your drawing and draw an oval shape.

Depict the torso.

From the head, draw down smooth lines and depict the torso.

Add the elements of the head.

Depict two pointed ears and on the sides draw the mustache using short strokes.

Sketch out the elements of the muzzle.

Depict the oval eyes. Draw the nose in the middle and draw the mouth with curved lines.

Draw the front paws.

With smooth lines, add two front paws that are located together.

Depict the hind legs.

The hind legs have a wide base and taper towards the bottom.

Add the tail.

With the help of smooth curved lines draw the tail that is raised up.

Correct inaccuracies.

Carefully remove all extra lines in your drawing.

Color the drawing.

You will need any shade of beige or brown, as well as pink and black.
With the help of this lesson you have learned how to draw a pet. I hope that the cat in your drawing looks exactly the way you wanted. Share your impressions about this lesson in the comments. Finally, I suggest you download a short version of the lesson in PDF format. Thus, you can return to the lesson at any time and repeat it again if necessary.