I'm sure you will really like this super simple tutorial on how to draw a glass for kindergarten. Start the guide and enjoy drawing.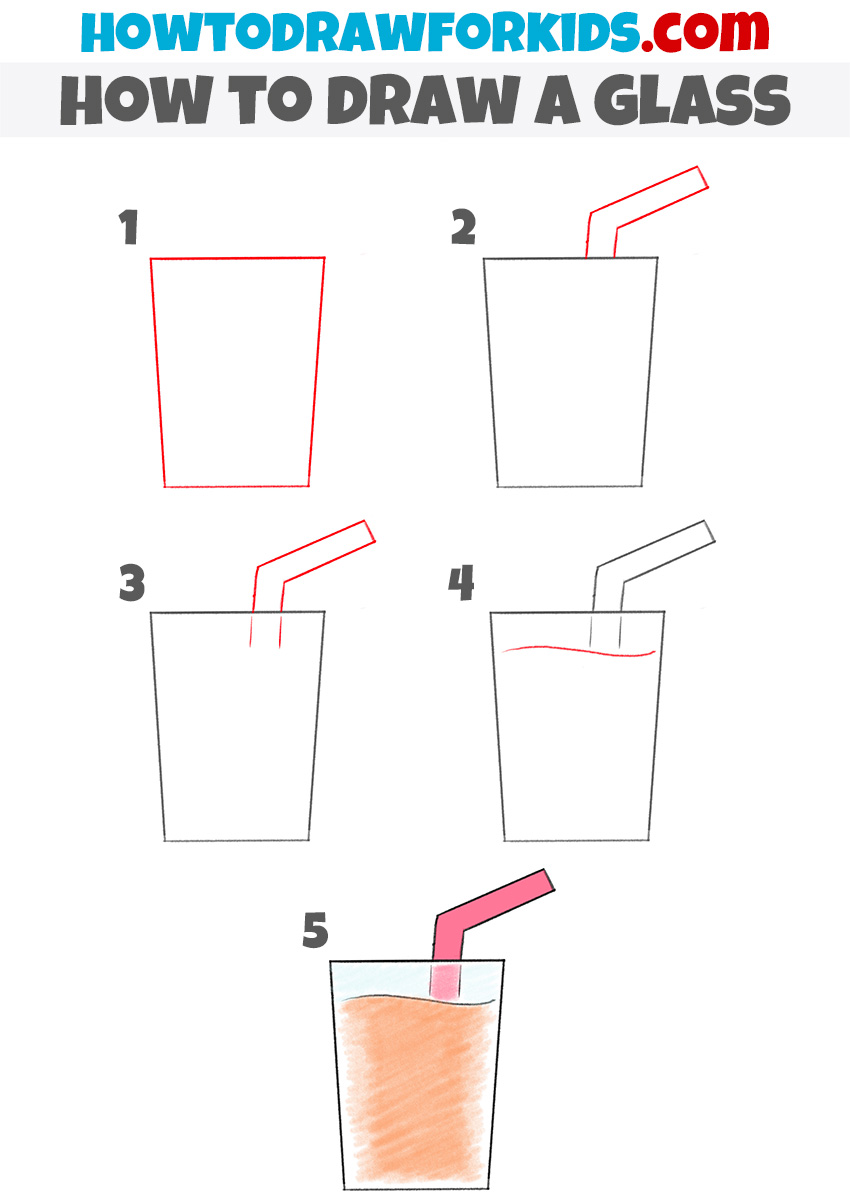 The next drawing lesson will be devoted to the subjects of our everyday life. In this step-by-step guide, you will learn how to draw a glass for kindergarten. This type of tableware is used all the time, and there are glasses in every home. We regularly drink water, juices, and other delicious drinks from glasses. Therefore, I decided to create such a drawing lesson and I hope that it will be interesting and useful for you.
This picture shows an ordinary glass, inside the glass, there is a pink drink. Additionally, you see a straw that is convenient for drinking this drink. It looks pretty simple. There are no intricate lines here, and any aspiring artist can easily navigate this step-by-step guide.
In the process, try to make straight lines, especially for the contour of the glass.
So, prepare all the necessary supplies and start drawing.
Materials
Pencil
Paper
Eraser
Coloring supplies
Time needed: 10 minutes.
How to Draw a Glass for Kindergarten
Draw the outline of the glass.

The glass is trapezoidal with a wide top and a narrow base.

Depict the straw.

To do this, draw some straight lines across the top of the glass.

Continue drawing the straw.

Using two thin lines, draw in the part of the tube that is in the glass.

Sketch out the outline of the drink.

At this stage, draw a wavy line like in my example.

Color the drawing.

Choose any colors you like.
I hope you succeeded and you are happy with the result. Now you know how to draw a glass and you can depict it in any form. You can change the shape of the glass slightly, for example, make it taller or wider. You can also change the color of the straw and the color of the drink. If you color the liquid orange, you get orange juice. Try different options, practice.
Now you can download the PDF file that I have prepared specially for you. The file contains a short version of the tutorial and some useful tools.