Today you will learn how to draw Zorro. I am sure that this simple step-by-step lesson will be useful and interesting for you!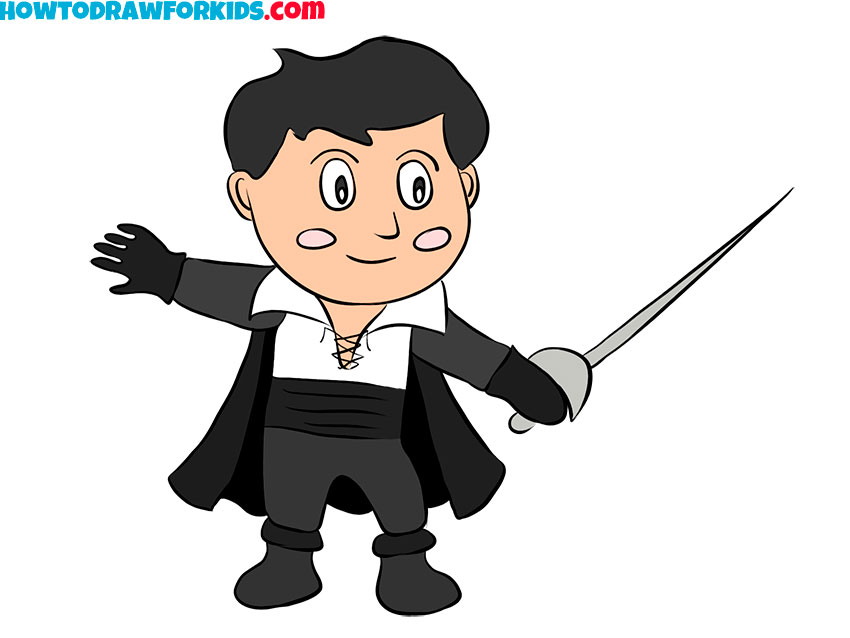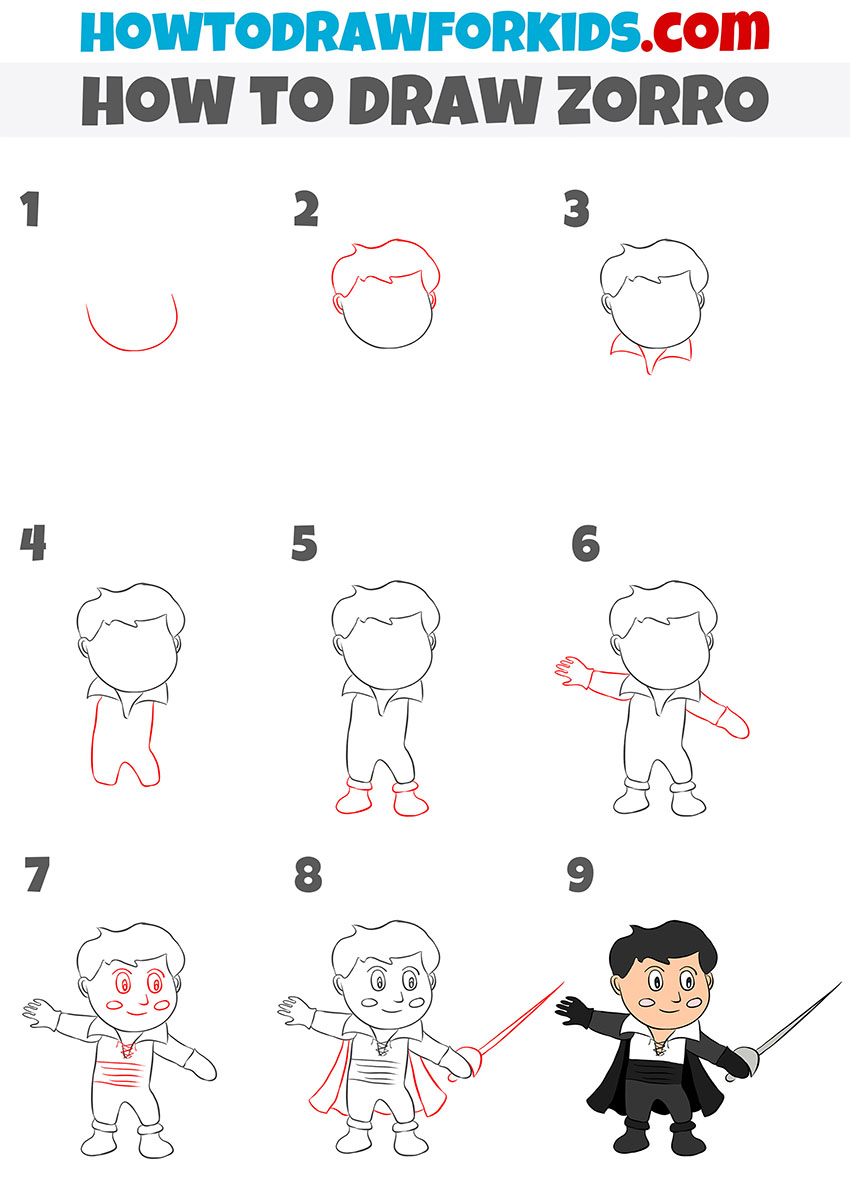 Now you will learn how to draw Zorro. This is a character in the folk stories of the inhabitants of New Spain and subsequently the hero of famous films, TV series, and books.
Zorro became famous for helping all those in need and defending the poor and disadvantaged people. This is a folk hero who is distinguished by courage and a desire for justice.
In the picture you see a handsome man holding a rapier in his hand. The man is dressed in a suit, has a long cape on his back, and has black gloves on his hands. It is in this image that it is necessary to portray Zorro.
This step-by-step guide will help you with this. In each step, you need to do one simple action. If you are patient and consistent, you will do well.
Materials
Pencil
Paper
Eraser
Coloring supplies
Time needed: 30 minutes.
How to Draw Zorro
Draw an oval for the face.

Sketch out a smooth rounded line.

Depict the hair.

With the help of several lines of different shapes draw the outline of the hair.

Sketch out the collar.

Draw a few smooth lines below the head to make the collar.

Add the torso and part of the legs.

The body is relatively smaller than the head.

Draw the bottom of the legs.

With the help of rounded lines draw the boots.

Depict the hands.

One hand is drawn back, in the other hand, there will be a rapier.

Add details.

Draw eyes, cheeks, nose, mouth, draw a few stripes on the clothes.

Draw the cloak and rapier.

Draw a few lines on the sides to make the wide cloak and draw the pointed rapier.

Color the drawing.

Choose beige for the face, gray for the hair, and different shades of gray for the clothes.
If you have any questions or suggestions, you can write about them in the comments. I have prepared a PDF file for you so that you can enjoy drawing at any time. Download the file and complete the drawing lesson when you want.