In this tutorial, you will learn how to draw an anchor. You will enjoy this tutorial and learn some useful skills.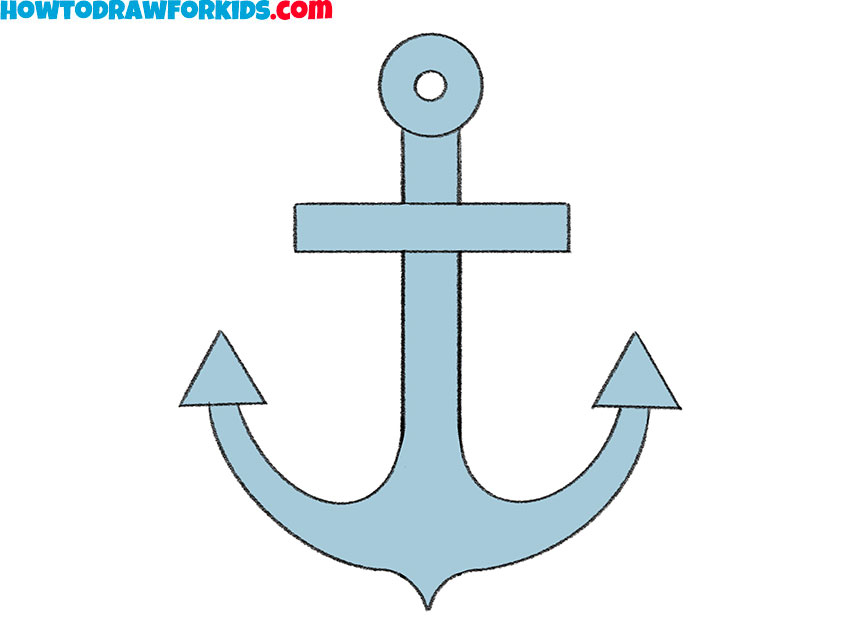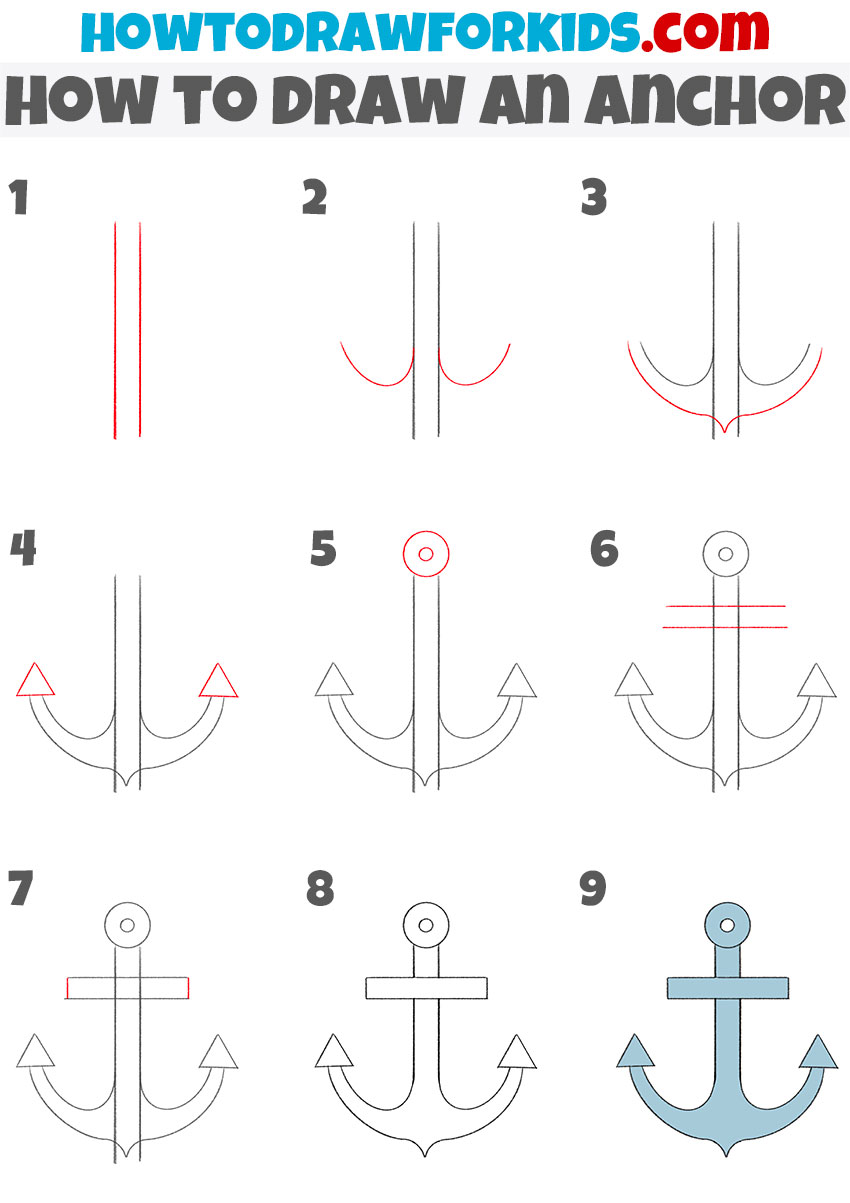 In this tutorial, I would like to tell you how to draw an anchor step by step. This lesson will be very useful for you if you want to improve your skills as an artist.
I think you have seen the image of an anchor on television or in books more than once. An anchor is a heavy device that is attached to a boat or ship by a rope or chain and that is thrown into the water to hold the boat or ship in place.
You can easily draw this object if you follow my simple instructions. Let's start drawing the anchor step by step!
Materials
Pencil
Paper
Eraser
Coloring supplies
Time needed: 20 minutes.
How to Draw an Anchor
Draw the shank.

Depict two straight parallel lines. These will be auxiliary lines.

Outline the top of the anchor arm.

Draw the same curved lines on the right and left sides of the previously drawn lines.

Add the lower part of the anchor crown.

Depict the curved line at the bottom of the anchor. It looks pointed in the middle.

Draw the anchor flukes.

You can depict it as two identical triangles on the right and left sides.

Outline the anchor ring.

Draw two circles of different sizes at the top of the anchor. 

Add the anchor stock.

Start drawing this detail by depicting two parallel horizontal lines.

Finish drawing the detail.

Connect the previously drawn lines with the same straight lines.

Erase unnecessary lines.

Use an eraser to remove auxiliary lines that appeared during the drawing process.

Color the drawing.

You can use blue to color the whole anchor.
So now you have learned how to draw an anchor. I'm wondering if everything turned out well for you when you did this drawing. Please share your impressions of this lesson in the comments. Don't forget to follow us on social media. I have prepared for you a short version of this lesson in the form of a PDF file, which you can download and use at any time convenient for you, even without the Internet.