I have prepared for you a very interesting and fascinating lesson on how to draw a tiara. This drawing lesson consists of nine easy-to-understand steps.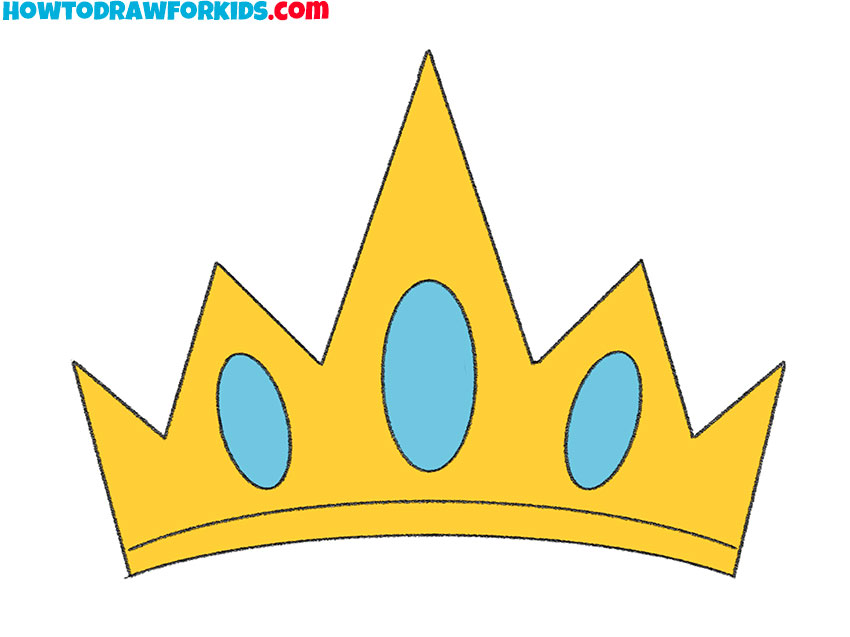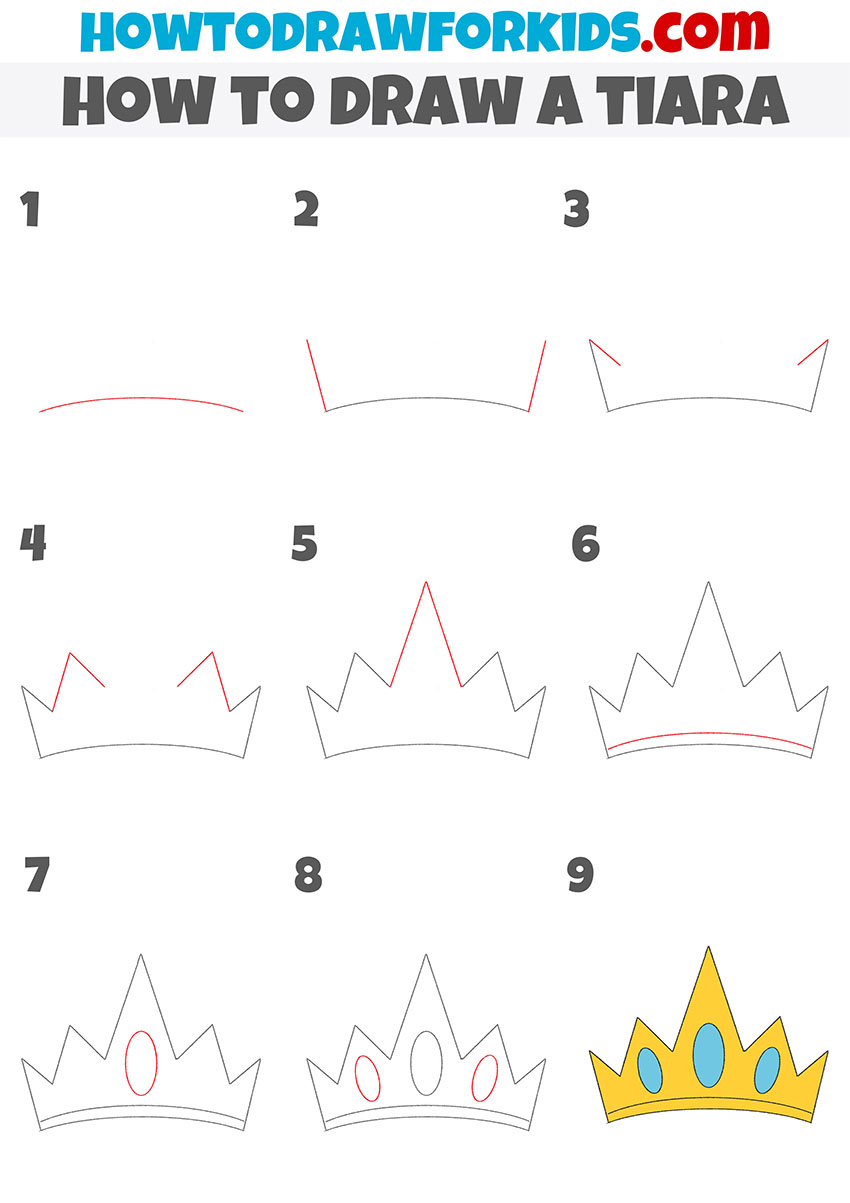 So, if you want to learn to draw a piece of very beautiful jewelry, then this tutorial on how to draw a tiara step by step will definitely help you. I created this lesson simple enough so that any child and beginner artist who doesn't have much drawing experience can handle it.
A tiara is a jeweled ornamental crown, traditionally worn by women. It is worn during formal events, particularly if the dress code requires a white tie. This jewelry looks very beautiful and luxurious. You could also see that this jewelry is worn by queens, kings, and other people of honor. Also, I think you have more than once seen the image of a woman wearing a tiara in various cartoons and movies.
In this drawing lesson, you will first draw the outline of the tiara, then add decorative elements to it and learn how to color this drawing. If you're ready, you can start doing this lesson. I wish you enjoy the process of drawing!
Materials
Pencil
Paper
Eraser
Coloring supplies
Time needed: 20 minutes
How to Draw a Tiara
Draw the bottom outline of the tiara.

This step will be very easy, as you only have to draw one arch to do it.

Depict the sides of the tiara.

At the ends of the previously drawn arch add two identical straight lines.

Start drawing the top of the tiara.

On the right and left sides add the same straight lines coming from the previously drawn lines.

Continue drawing the top of the tiara.

Add part of the top of the tiara by drawing the same straight lines on the right and left sides.

Complete the outline of the tiara.

From the ends of the lines draw the same straight lines to represent the tiara's central part.

Add an element at the bottom of the tiara.

At the bottom of the previously drawn tiara outline, add an arch.

Depict the decorative element.

In the central part of the tiara, draw one oval to represent the jewel on it.

Add the rest of the decorative elements.

On the right and left sides of the previously drawn element add the same ovals.

Color the drawing.

To color this tiara, you have to use only two colors that are yellow and blue.
The lesson is over! Now you know how to draw a tiara. You can share your impressions about the lesson in the comments. Finally, I suggest you download a PDF file with a short version of the lesson. Thus, you can repeat the lesson at any convenient time, even if you do not have an Internet connection.