How to Draw a Monster Truck
In this tutorial, I will show you how to draw a monster truck. This step-by-step guide will be useful and very interesting.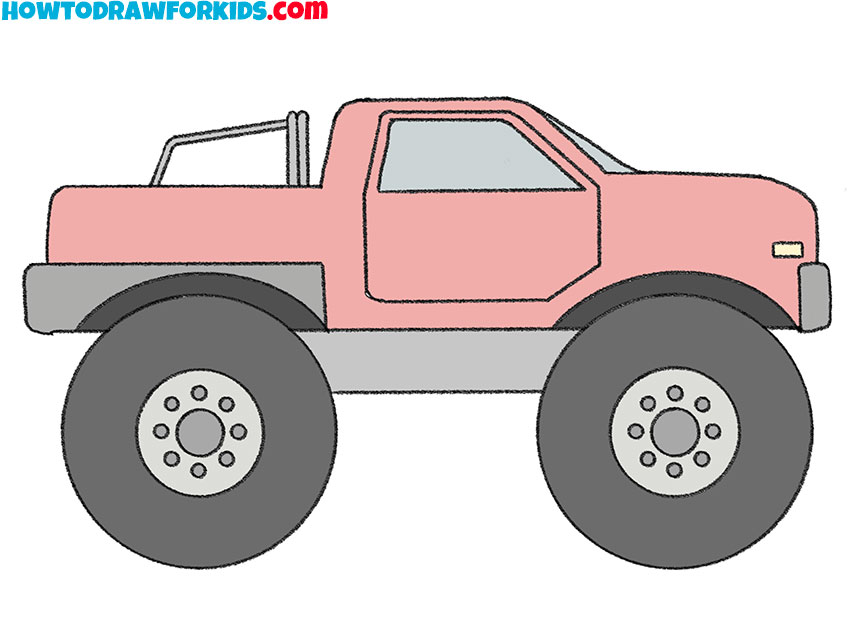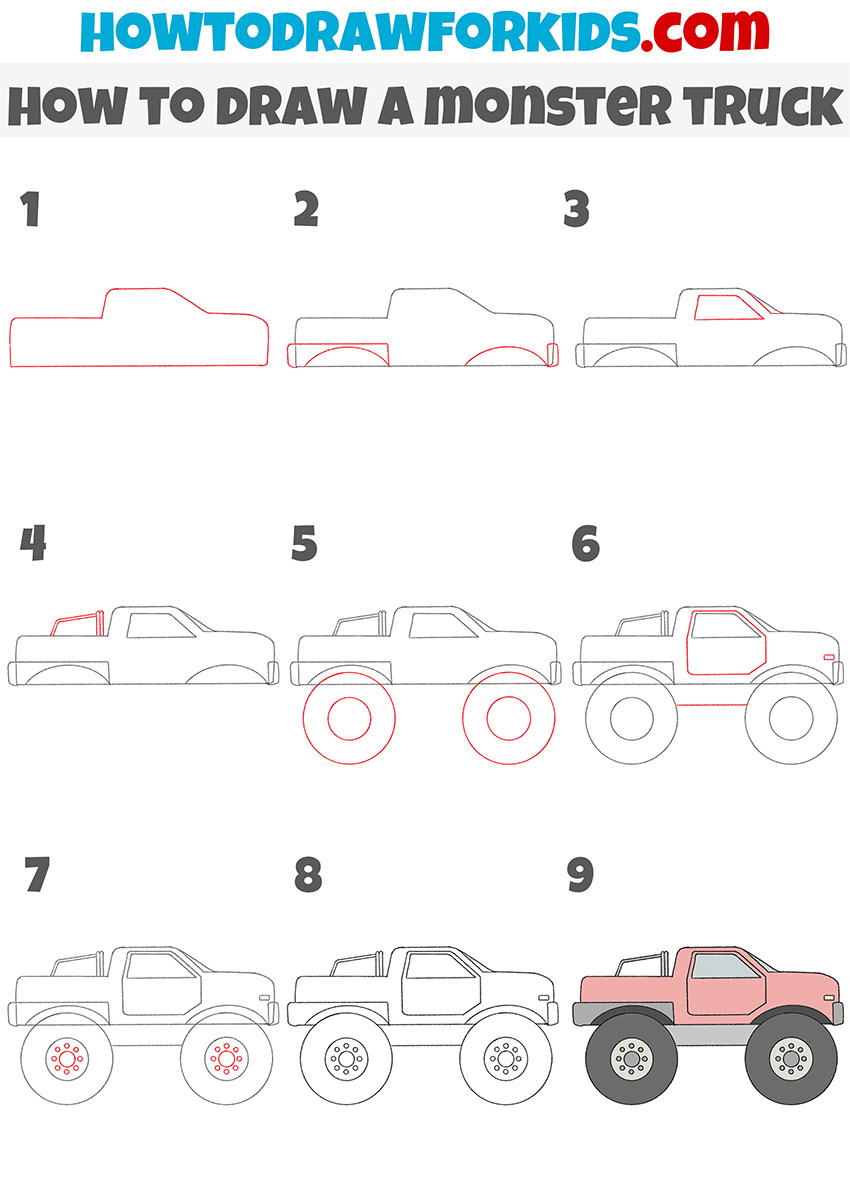 If you are interested in different types of cars and want to improve your creative skills, then you will definitely love this lesson. Here, you will learn how to draw a monster truck step by step. This is a large truck that has a powerful engine, an elongated body and large wheels.
The monster truck can have an open or closed body. Typically, these cars are used to participate in special competitions. For example, it can be off-road racing or jumping over obstacles. If you master this lesson, you can easily draw other car models.
To paint the monster truck, you can use the same colors as in my example, or you can paint the body in any other color that you like.
Materials
Pencil
Paper
Eraser
Coloring supplies
Time needed: 35 minutes
How to Draw a Monster Truck
Draw the body of the truck.

Using straight and curved lines, draw the same shape as shown in the example.

Add the bumper and wheel arches.

Depict semicircular lines to depict the wheel arches, and add the bumper.

Sketch out the windows.

Using a few straight lines, draw the side window and the visible part of the front window.

Depict the body element.

On the body, draw a small shape using several parallel lines.

Draw the wheels.

On each side, draw even circles of different diameters.

Add the door and other elements.

Draw some smooth straight lines to draw the door, headlights, and the bottom of the car.

Sketch out the rims on the wheels.

In the center of each wheel, add a few circles, while maintaining symmetry.

Correct inaccuracies.

With the eraser, remove all unnecessary lines in your drawing.

Color the monster truck.

Use gray and pink or any other colors.
If you want the lesson to be always available to you, then download the PDF file, which contains a brief instruction and additional training materials.