In this tutorial, you will learn how to draw a computer in just nine easy steps. This guide is very helpful and interesting.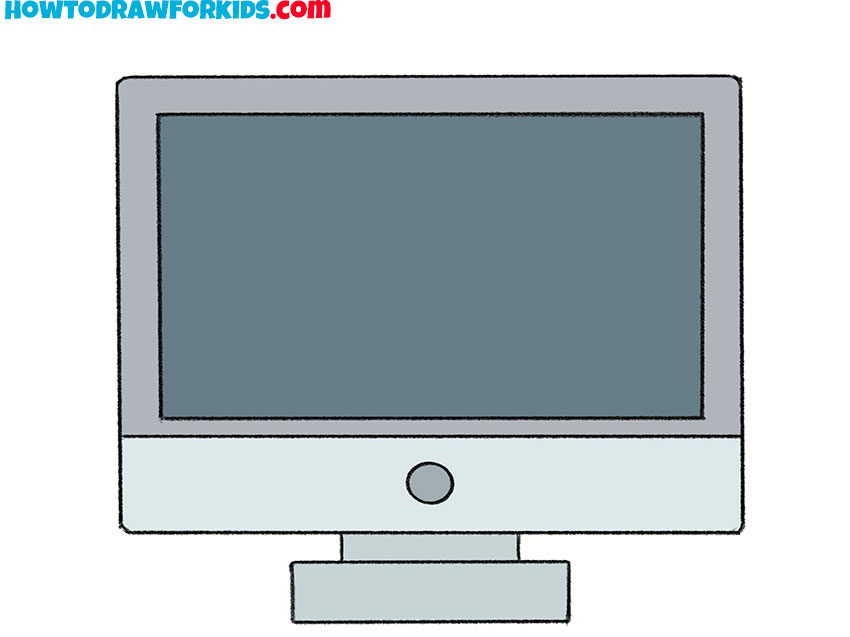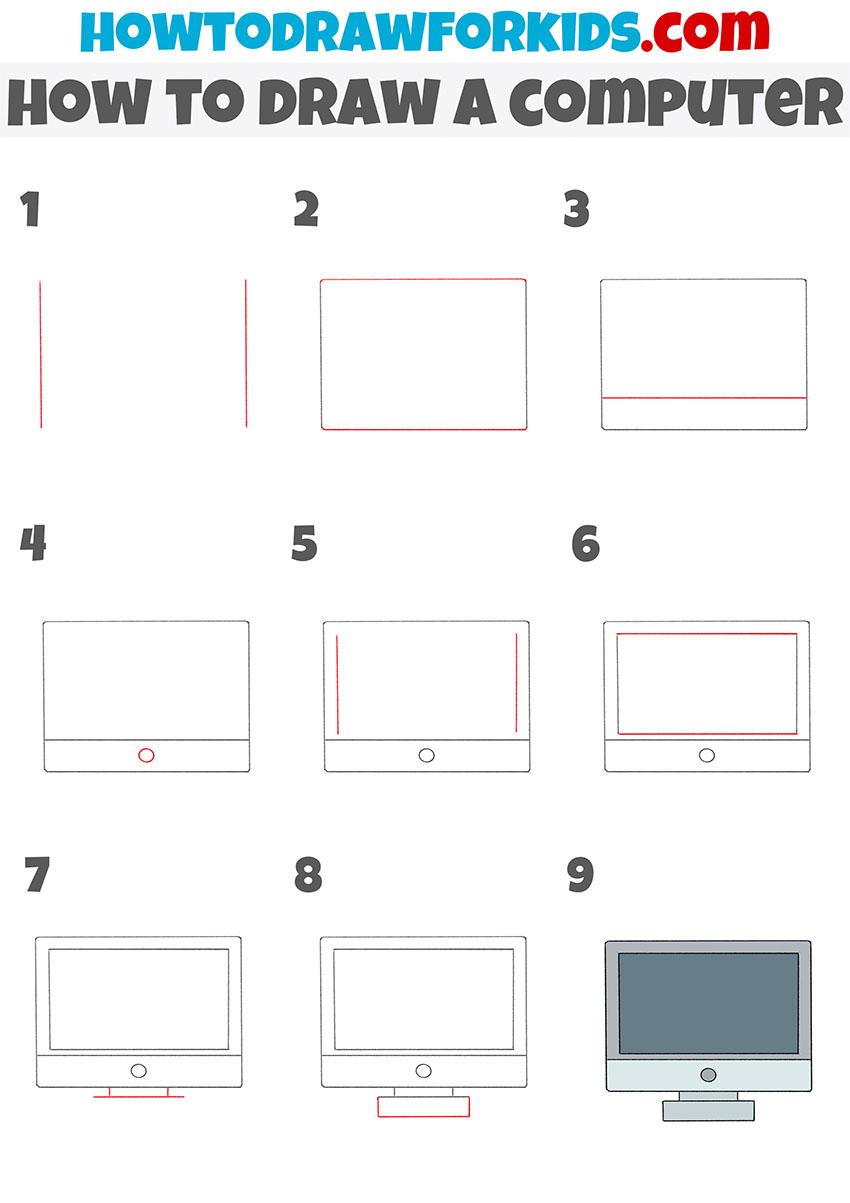 Now I will show you in detail how to draw a computer. This is a very simple task that will help you train your artistic skills.
I suggest you complete the next lesson, which is devoted to the subject of electronic devices, and here you will learn how to draw a computer. This electronic computer technology has firmly entered our lives and is currently used in any office, enterprise, and also at home for personal purposes.
In the picture you see a monitor that has a rectangular shape, there is a small stand at the bottom. You can easily draw this object if you are careful and carefully draw all the lines.
In this lesson, straight lines will be used, try to make them even. You can use hand tools, but I recommend that you draw all the lines yourself.
Materials
Pencil
Paper
Eraser
Coloring supplies
Time needed: 25 minutes
How to Draw a Computer
Draw the sides.

To do this, depict two vertical lines.

Add the top and bottom outline.

Draw two straight horizontal lines to make a rectangle.

Depict the bottom panel.

Sketch out a horizontal line across the bottom of the computer.

Sketch out the button.

Depict a small circle in the center of the bottom panel.

Draw the sides of the screen.

At this stage, depict two vertical lines.

Add details.

Draw the top and bottom outlines of the screen. Depict two horizontal lines.

Depict the stand.

With the help of several straight lines draw the stand at the bottom of the computer.

Draw the base of the stand.

The base is in the shape of a rectangle.

Color the computer.

Use several shades of gray.
The lesson is over and now you know how to draw a computer. Show the drawing to your friends and try to complete the drawing lesson together. Compete, share results, and have fun!
Especially for your convenience, I have prepared a short version of the lesson in PDF format. Download the file and draw at any convenient time, even if there is no Internet access.