If you want to learn how to draw a shooting star in just seven easy steps, then you will really enjoy this lesson.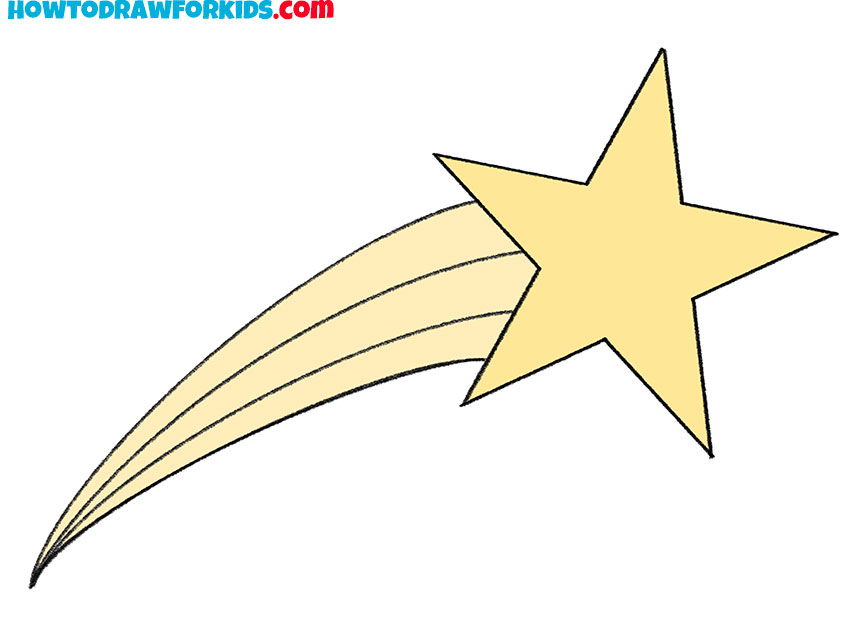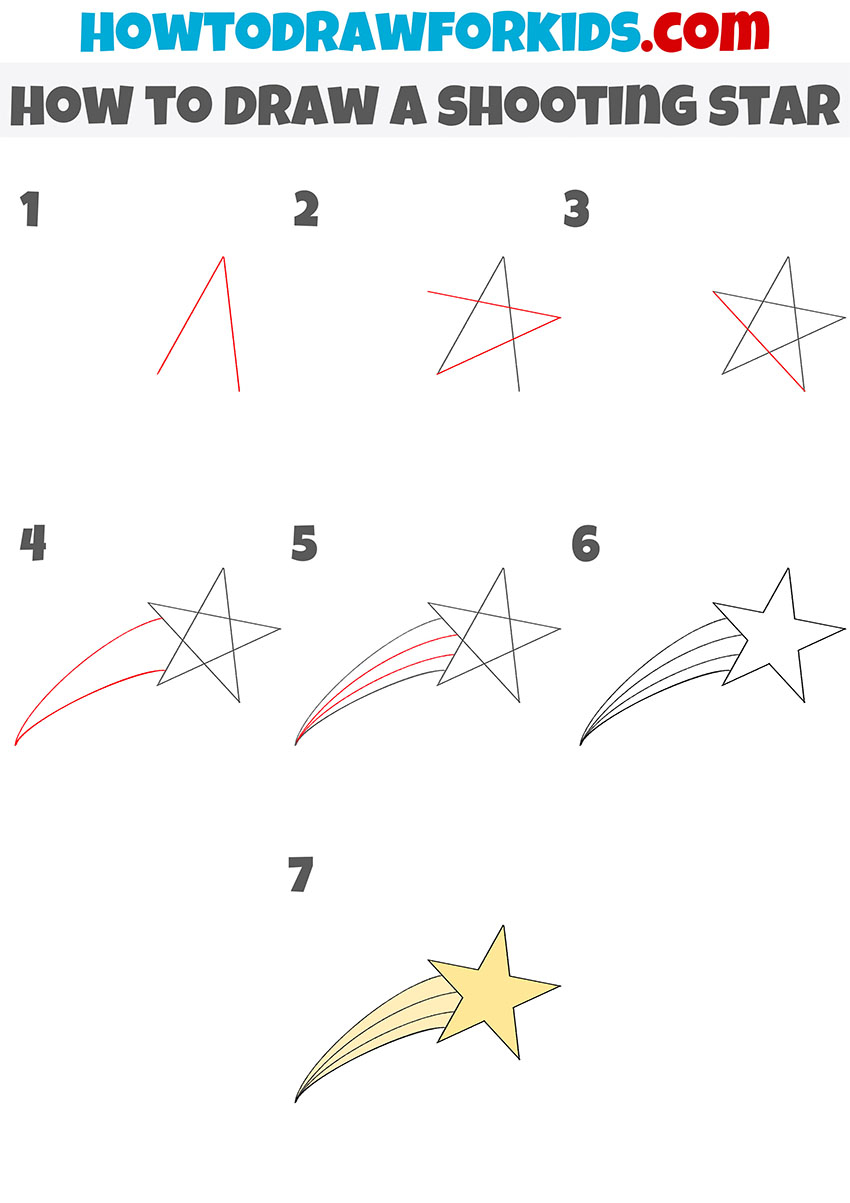 In this tutorial, I will show you how to draw a shooting star. You will gain useful skills that you can use in the future. The image of a star is very common. Surely you have often seen a star on various items of your household.
With this simple instruction, you will learn how to draw a shooting star and will be able to draw this object if necessary. For example, you can use the image of a shooting star to design a greeting card for your friends or as an original decor. It will be very beautiful!
This guide will require some skill from you. Be very careful while doing the lesson. Try to make straight lines and keep proportions so that you get an even star, in which all ends are the same. Be careful and patient to get a great result.
Materials
Pencil
Paper
Eraser
Coloring supplies
Time needed: 20 minutes.
How to Draw a Shooting Star
Draw one part of the star.

Depict two straight lines that form an acute angle.

Add the next part of the star.

From one end, draw two more of the same lines, but slightly change their position.

Sketch out the last line.

Draw a straight line to make the closed-loop.

Depict the long tail.

From the star, draw two long, smooth lines to form a pointed edge.

Add the rest of the elements.

Draw two smooth lines as shown in the example.

Correct inaccuracies.

With an eraser, remove all extra lines inside the star.

Color the shooting star.

Color the star yellow and the tail beige.
Finally, I suggest you download the PDF file, in which you will find a short version of the lesson and additional useful tools. This will help you return to the lesson whenever you want, even if you don't have Internet access.