Today in this lesson you will learn how to draw a holly leaf. This instruction consists of only nine easy steps.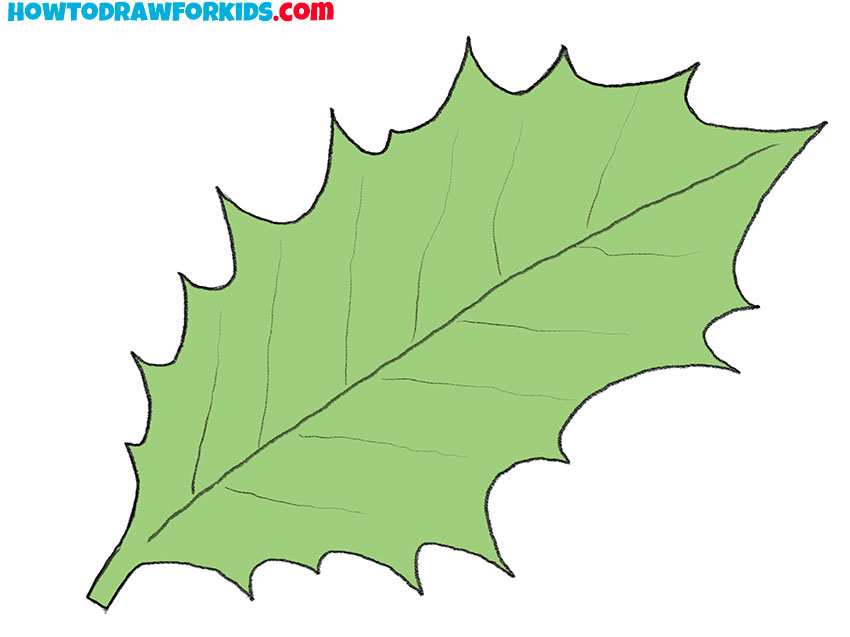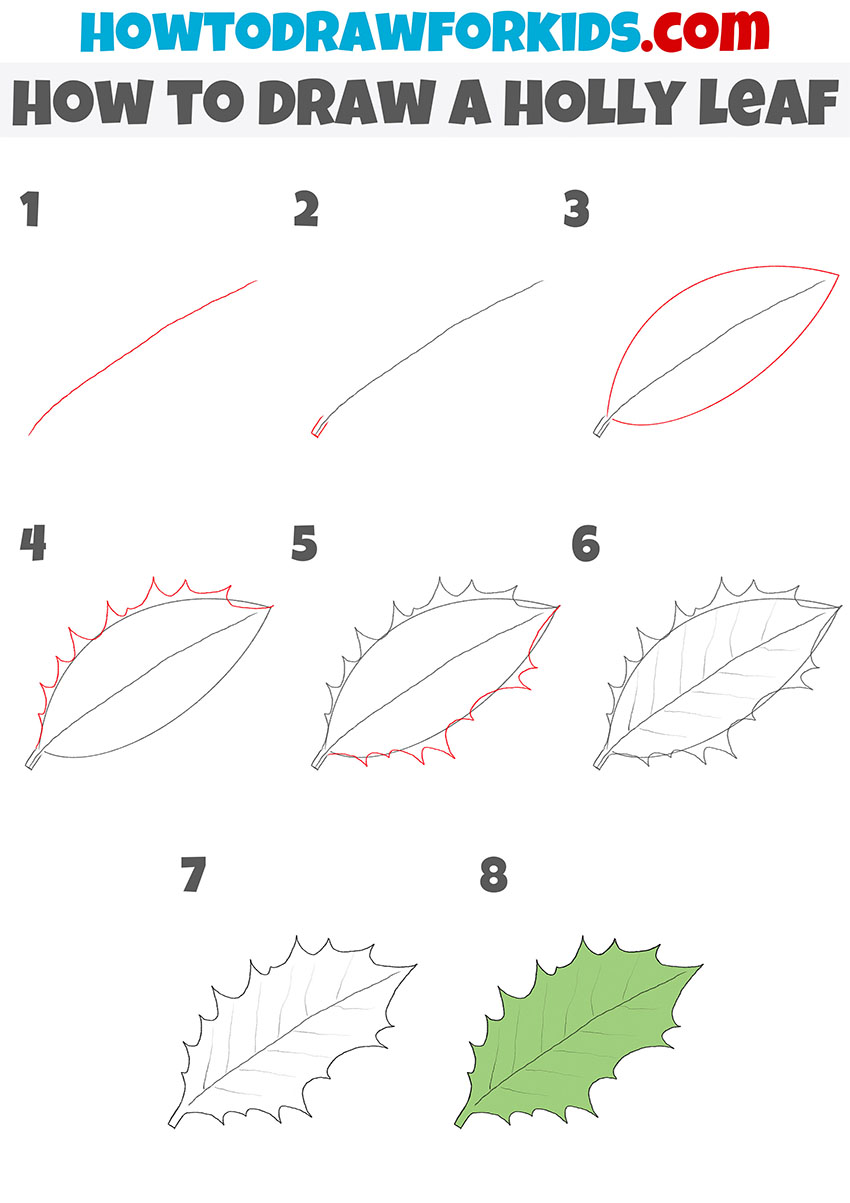 This tutorial will show you how to draw a holly leaf. I am sure that this lesson will be useful for any aspiring artist.
I suggest you complete a new interesting lesson in which you will learn how to draw a holly leaf. Holly is a small shrub with evergreen pointed leaves.
The holly leaf is easily recognizable because it has jagged edges. As you can see, there are small spikes along the entire outer edge of the leaf.
This is a beautiful plant that can be used as an ornamental plant in the backyard. Also, holly leaves are used as a festive attribute to decorate a room, a festive table, or as one of the elements of a Christmas wreath.
Materials
Pencil
Paper
Eraser
Coloring supplies
Time needed: 25 minutes
How to Draw a Holly Leaf
Draw the middle of the sheet.

Determine the size of your drawing and draw one straight line.

Depict the short stem.

On one side, draw the small rectangular stem.

Add details.

Draw smooth rounded lines on each side.

Sketch out the spikes on one side.

Depict pointed spikes of various sizes in succession along the outer edge.

Add spikes on the other side.

Repeat the previous step and draw similar spikes on the other side.

Depict veins.

Using thin lines, draw the veins on the surface of the leaf.

Correct inaccuracies.

Carefully remove all auxiliary lines.

Color the holly leaf.

In this step, you will need green.
The lesson has come to an end, and now you know how to draw a holly leaf. Hope you get a great drawing. Especially for your convenience, I have prepared a PDF file with a short version of the lesson. Save the file to always have access to the lesson.