How to Draw a Leaf for Kindergarten
Really Leaf Drawing Lesson for Kindergarten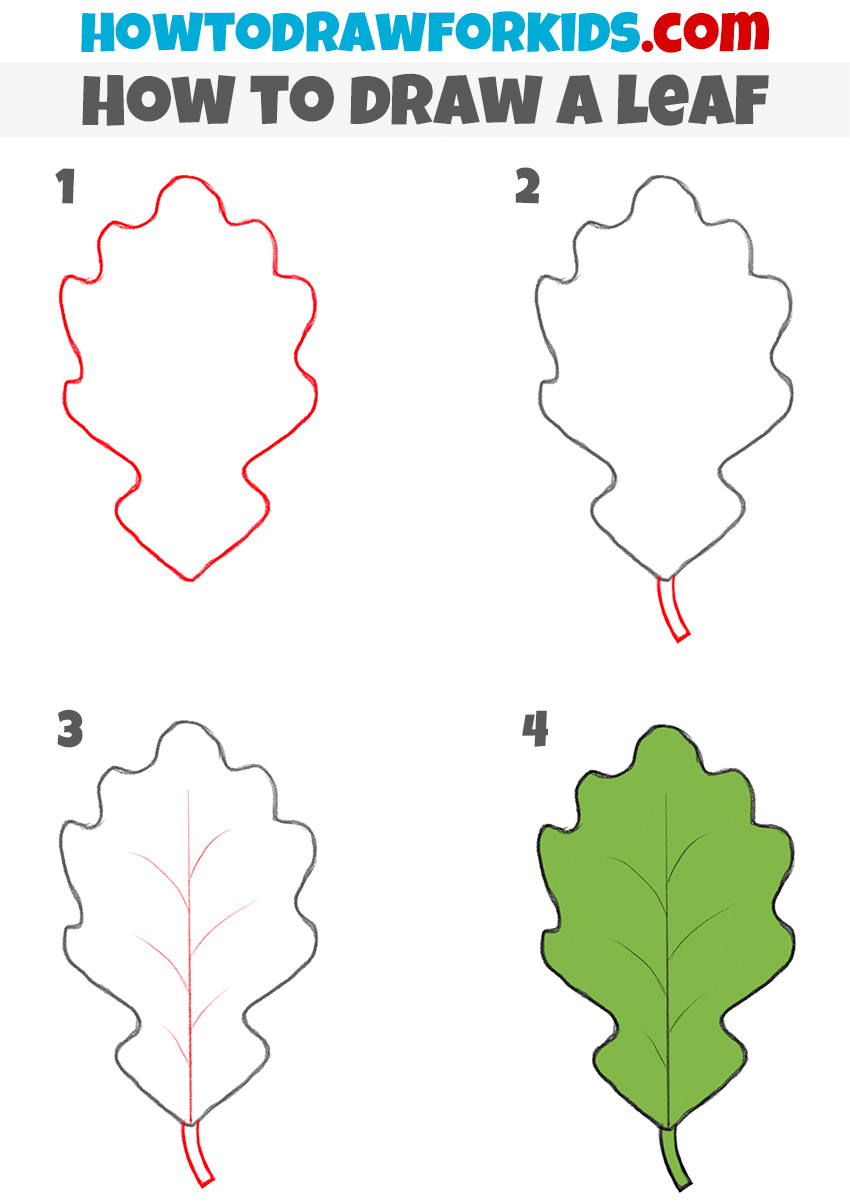 You will really like this lesson. In it, you will learn how to draw a leaf for kindergarten. There are a lot of trees and shrubs in the world and they all have a certain leaf shape. Leaves are large and small, round and oblong, narrow and wide.
This picture shows a leaf from an oak tree. As you can see, this mighty tree has a beautiful leaf shape. Oak leaves are oblong, along the edges they have wavy outlines, thin veins protrude on them in the middle.
Start drawing from the center vein of the leaf, alternately adding a wavy outline on both sides. Do not forget to draw a small tail with which the leaf is attached to the branch. To paint an oak leaf, you only need green.
Materials
Pencil
Paper
Eraser
Coloring supplies
Time needed: 15 minutes
How to Draw a Leaf for Kindergarten
Draw the outline of the leaf.

The leaf has an uneven wavy edge.

Sketch out the tail.

The tail may be quite small. Draw it slightly curved.

Add veins.

Draw a long line down the middle of the sheet and from there, small lines around the edges.

Color the drawing.

Use any shade of green for coloring.
I hope this tutorial was interesting and useful for you. You have learned how to draw a leaf of a tree. Now you can use this skill when painting any composition, for example, when painting a still life or mosaic from natural materials.
In this lesson, you learned how to draw an oak leaf, by the same principle it is worth drawing the leaves of other trees, their shape can be very different, the main thing is to follow this sequence – the outline, tail, veins, and coloring. To improve your leaf drawing skills, you can additionally read my lesson How to Draw a Four-Leaf Clover.
Don't forget to download the PDF version of this guide, which comprises the steps set forth above, and some interesting and useful additions.