In this lesson, you will learn how to draw an easy leaf. The lesson includes six simple steps that any beginner can easily follow.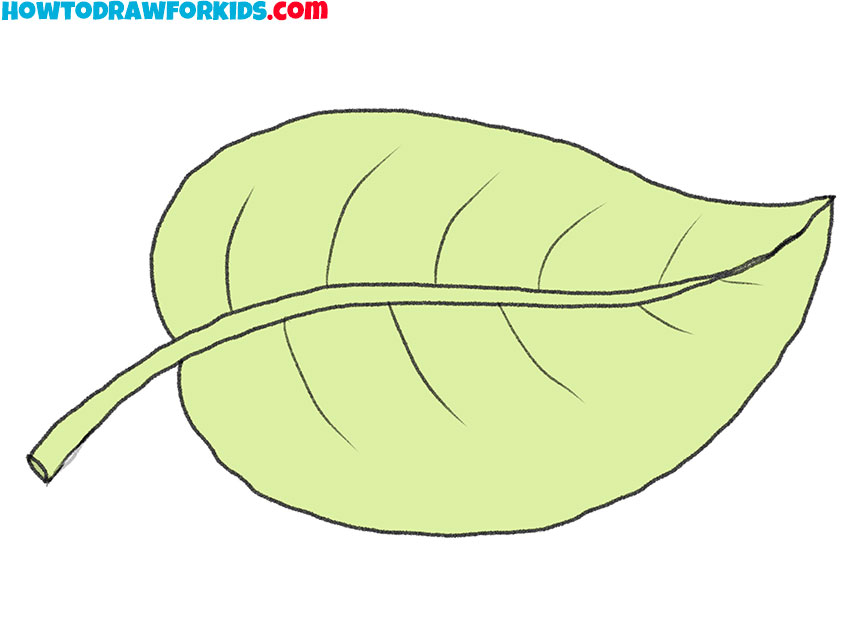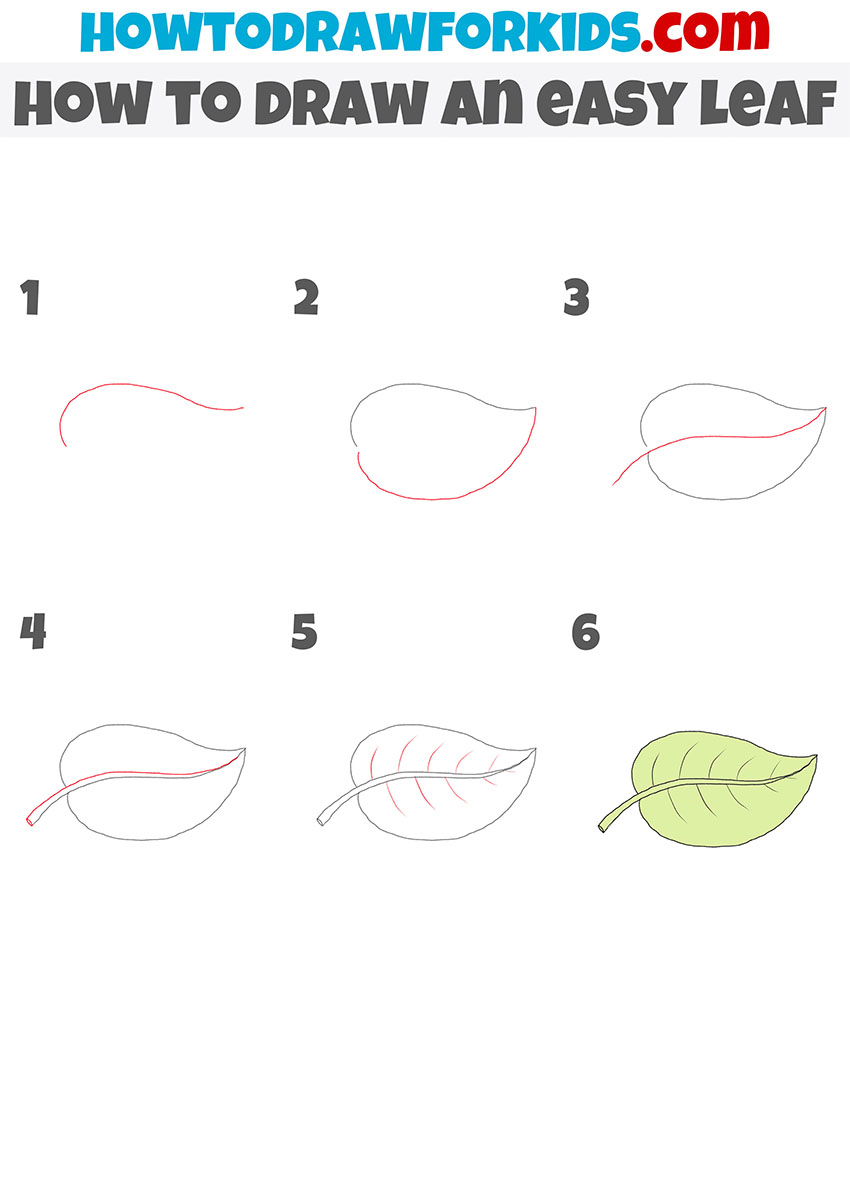 I invite all beginner artists to a new, interesting and useful lesson, in which I will show in detail how to draw an easy leaf.
This lesson will require your ability to draw smooth rounded and curved lines, so this task will be a good exercise for your creativity. Take your time during the lesson and try to make the same lines as shown in the example.
The figure shows a leaf of a standard form. This leaf shape is the most common. The leaf is divided into two parts and has a short stem. First you have to draw the outer contour, then you need to add small elements in the form of veins of various shapes.
You can color the sheet in green, red or yellow. It will be very beautiful if you take two shades and depict a smooth transition. So, get your art supplies ready and get to work.
Materials
Pencil
Paper
Eraser
Coloring supplies
Time needed: 30 minutes
How to Draw an Easy Leaf
Draw the top outline of the leaf.

Depict one curved line as shown in the example.

Add the bottom outline of the leaf.

Sketch out a smooth, rounded line at the bottom.

Depict the middle of the leaf and the stem.

In the middle, draw a curved line that smoothly turns into the short stem.

Add the thickness of the stem.

Sketch out another curved line along the center line and draw the end of the stem.

Sketch out the veins.

Draw short strokes on either side of the center of the leaf.

Color the leaf.

Use any shades of green or any other color.
By tradition, I prepared a PDF file in advance, which contains a short version of the lesson and additional useful materials. Save the file, so you can return to the lesson at any time, even if the Internet is not available to you.