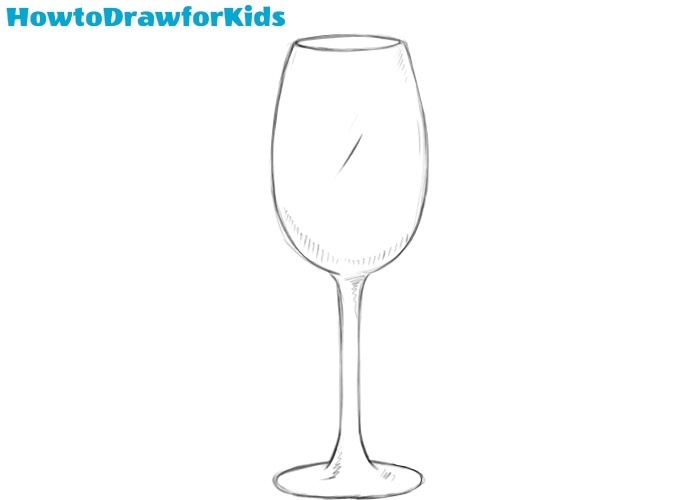 Wine is a great drink that not only has a great taste but also has a very good impact on human health. According to tradition, wine is served in special wine glasses, which we are going to draw today. So let's start the lesson about how to draw a wine glass easy.
Step 1
The glass will begin with the usual oval, which we drew in the example below.
Step 2
Now outline the stem using a line and the foot with the help of a simple oval.
Step 3
Using a flat oval sketch out the rim of the wine glass. Thicken the stem as in the example below.
Step 4
In step number four we need an eraser, with which we will erase all unnecessary guidelines.
Step 5
Now we either paint the glass in light blue or mark the shadows with the help of hatching.
In this lesson, I showed how to draw a wine glass. As you know, I create drawing lessons for beginners or children. I try to make all my lessons as simple as possible so that any readers of Howtodrawforkids.com can become a real artist.