How to Draw a House for Kindergarten
Lesson on Drawing a Simple and Cute House in 15 Minutes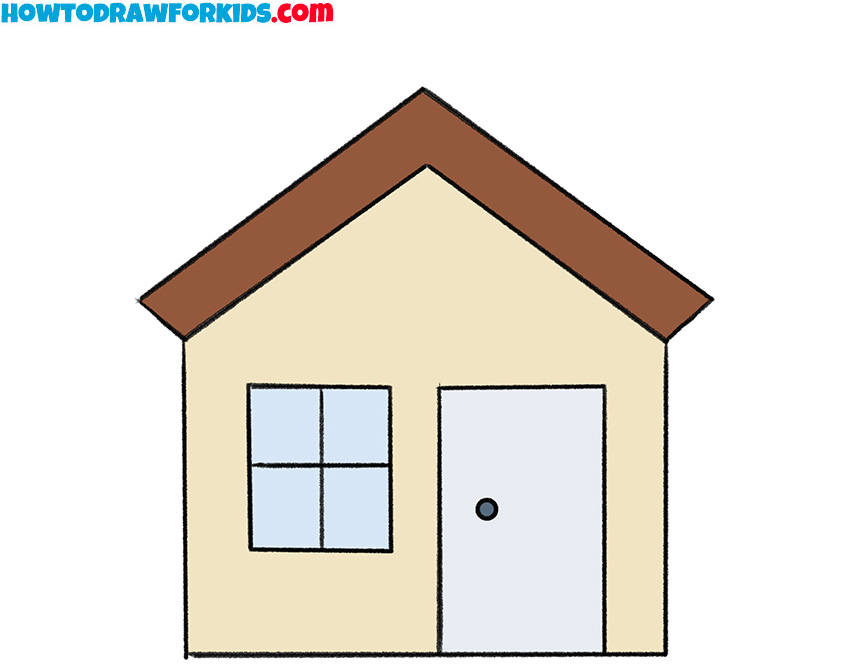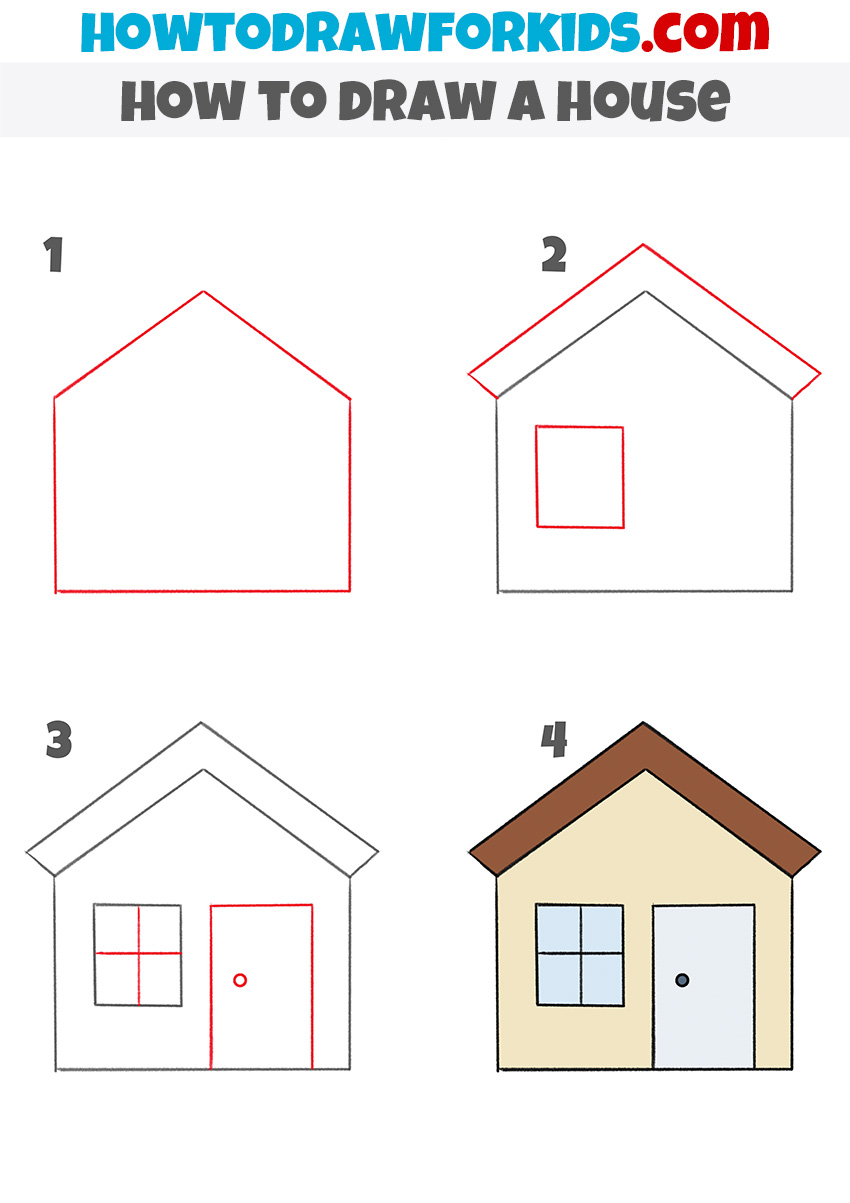 In this lesson, you will learn how to draw a house for kindergarten. A very exciting lesson awaits you. Drawing will not be difficult, and you can easily cope, the lesson is adapted for children and the model of the house is very simple.
The lesson will be very useful because here you will have to practice making straight lines. First, you need to draw a wall, which will be the base of the house.
Note that the bottom of the house is a rectangle and the roof is a triangle. When the wall is ready, you can start drawing the door and window. These are small rectangles. Try to draw them straight.
To paint a house, you need to use several colors. Each of them needs to paint a separate element of the house. The roof should be made a darker color, and the lightest shade should be used to paint the glass window.
Materials
Pencil
Paper
Eraser
Coloring supplies
Time needed: 15 minutes
How to Draw a House for Kindergarten
Sketch the outline of the house.

Take your time and draw straight lines.

Depict the roof and window.

The window is shaped like a small square. Don't forget to draw the roof.

Add details.

Draw a frame on the window. If you want to draw a door in more detail, read the tutorial on how to draw a door for beginners.

Color the drawing.

I have chosen universal colors for painting the house.
For your convenience, I have prepared a PDF file of this tutorial. In addition to the lesson steps, this PDF contains a coloring, tracing worksheet, and grid drawing worksheet. You can use additional material for this lesson even without the Internet.