I have prepared for you a very simple step-by-step tutorial on how to draw Yoshi face. This lesson will be useful and interesting for you.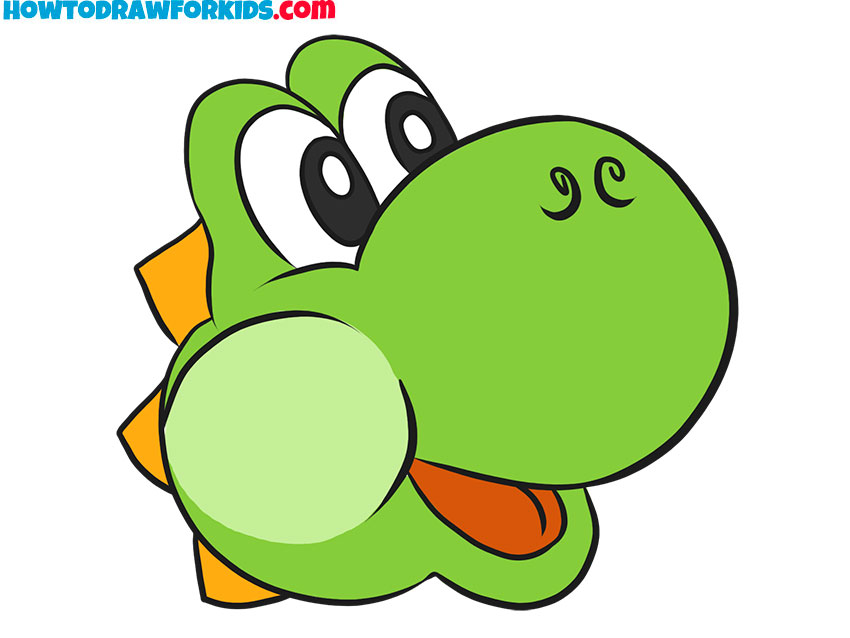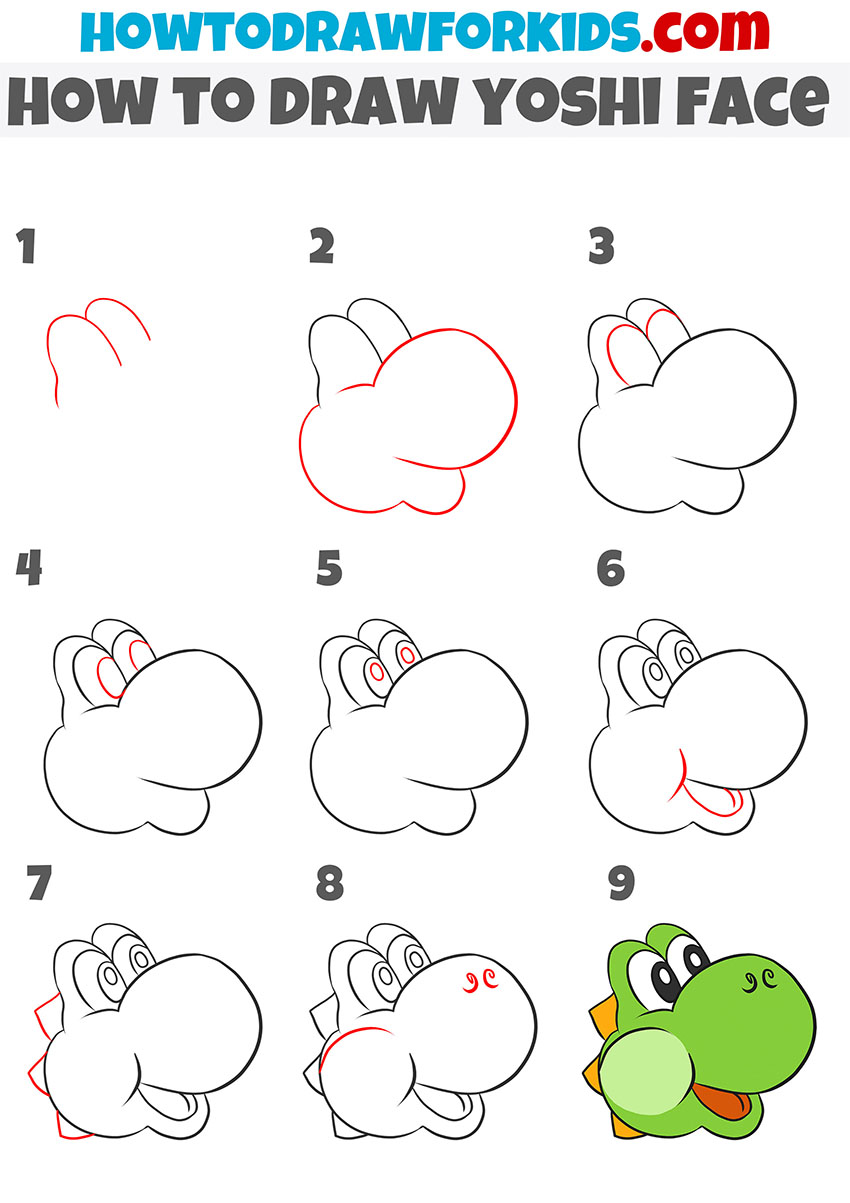 You will undoubtedly love this tutorial because you will learn how to draw Yoshi face. This character is very cute and has a lot of fans. Yoshi is known to us as the hero of video games.
It is a small friendly green dinosaur. Yoshi has a large round nose, a dorsal crest, and a short tail, and the dinosaur also has very kind eyes, and this is sympathetic. But now we will not draw the entire body, but draw only the head of the dragon.
This lesson is specially adapted for children and novice artists, so there will be no complex construction and additional elements. The drawing guide includes a few simple steps that you can easily follow if you are patient and careful.
Materials
Pencil
Paper
Eraser
Coloring supplies
Time needed: 15 minutes
How to Draw Yoshi Face
Draw the top of the head.

Using two curved lines draw the top of the head, where the eyes will be located later.

Depict the nose and the back of the head.

Yoshi's nose is round and takes up the largest part of the face.

Draw the outline of the eyes.

Use two curved lines to define the outline of the eyes.

Detail the eyes.

Add an iris inside the eye.

Sketch out the pupils.

Draw two small circles inside the eyes.

Draw the mouth.

Depict the mouth with a rounded line and add the outline of the cheek.

Depict the dorsal ridge.

Draw ridges on the back in a triangle shape.

Add details.

Depict the outline of the cheek and draw the nostrils in a small spiral shape.

Color the drawing.

Use green as the main color.
The lesson is over and now you can draw this cute character. I think the dinosaur Yosha in your drawing looks very cute. You can show the result of your work to your friends. For your convenience, I have prepared a PDF file that contains a short tutorial and some helpful drawing tools.