Learn how to draw a rose petal in just five easy steps. This step-by-step instruction will help you because it is very useful and simple.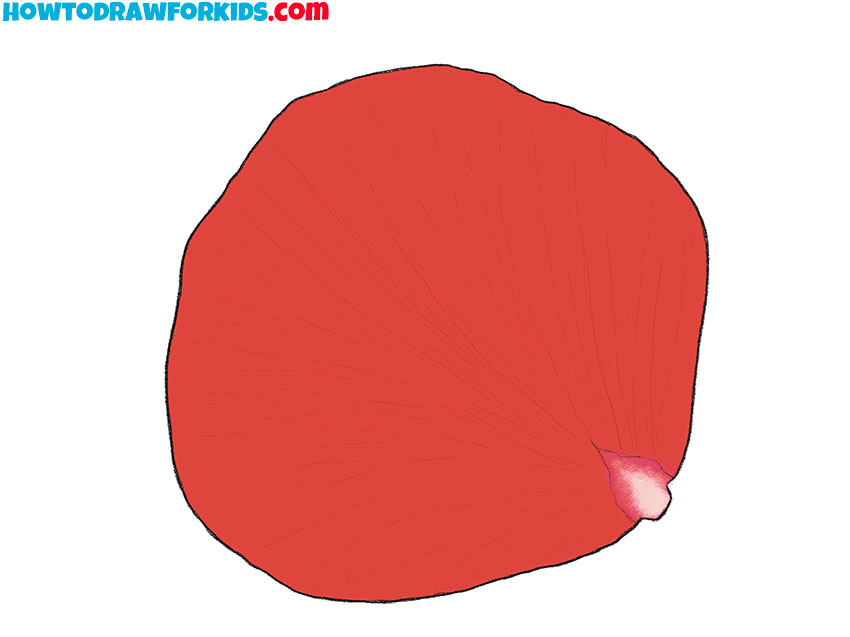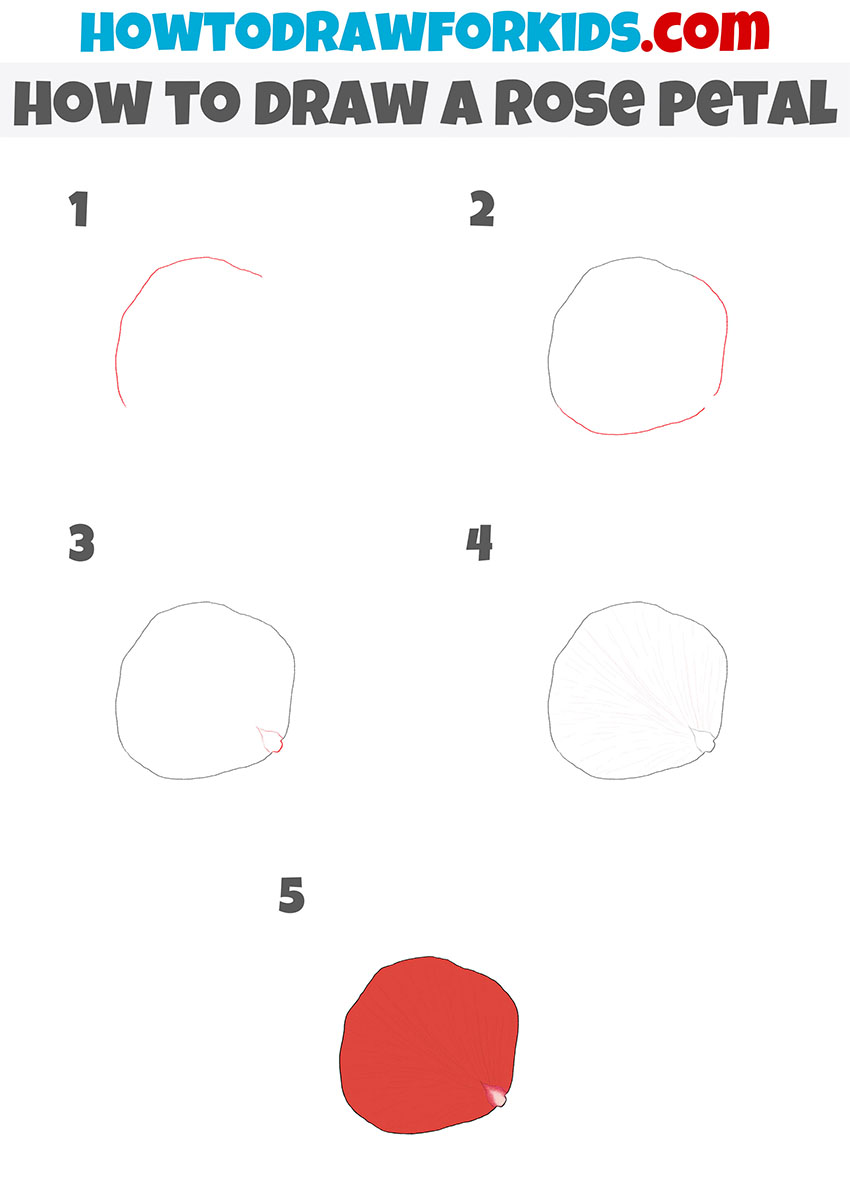 In this lesson, you will learn how to draw a rose petal. This will be a very simple lesson that includes only five steps. You will be able to complete this lesson very quickly and get a good result.
Rose petals have different sizes and rounded shapes. The figure shows a large petal, which is usually located along the edge of the bud. The rose petal does not have a perfectly even shape. In order to depict the outline of the petal, you can use arbitrary lines.
Please note that there is a slight bulge on one side. This is the place where the petal is attached to the bud. You can use any color to color the petal. It will be very beautiful if you take two different shades and depict a smooth transition from one color to another.
As you can see, there is nothing difficult in drawing a rose petal, and any child or aspiring artist can easily draw such a petal.
Materials
Pencil
Paper
Eraser
Coloring supplies
Time needed: 15 minutes.
How to Draw a Rose Petal
Draw the outer edge of the petal.

Depict a rounded line as shown in the example.

Add details.

Continue the lines and draw the rest of the outline, while leaving a small free gap.

Sketch out the convex part.

Draw a line where the petal attaches to the bud, add the part where the color will be different.

Correct inaccuracies.

Carefully trace the petal along the outer contour.

Color the rose petal.

You will need red and light pink.
You can further practice and draw a few more petals of different sizes and colors. I hope that thanks to the lessons presented on this site, you will greatly improve your creativity.
As usual, I have prepared a PDF for you with a short version of the lesson. Download the file and complete the lesson at any convenient time.