I suggest you continue the theme of drawing predatory animals, and in this lesson you will learn how to draw a coyote.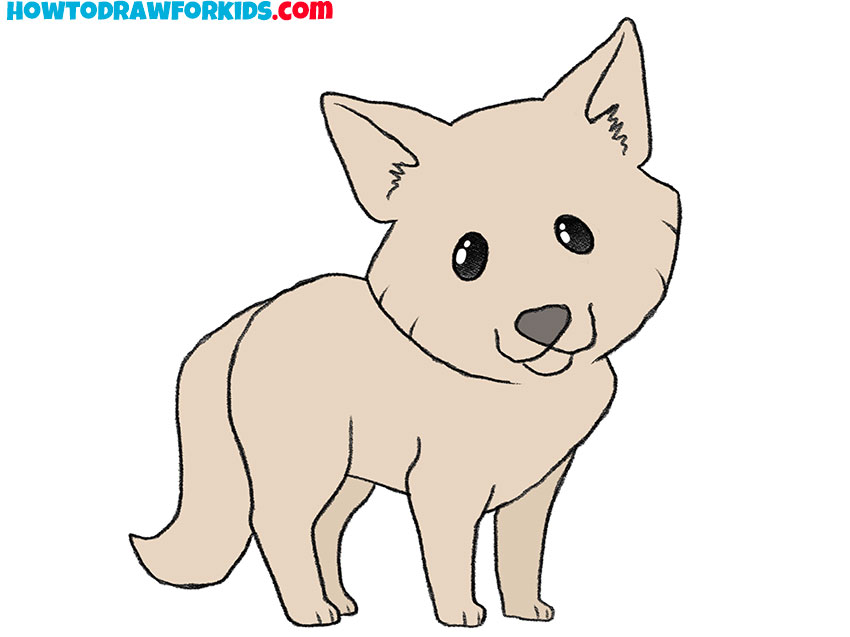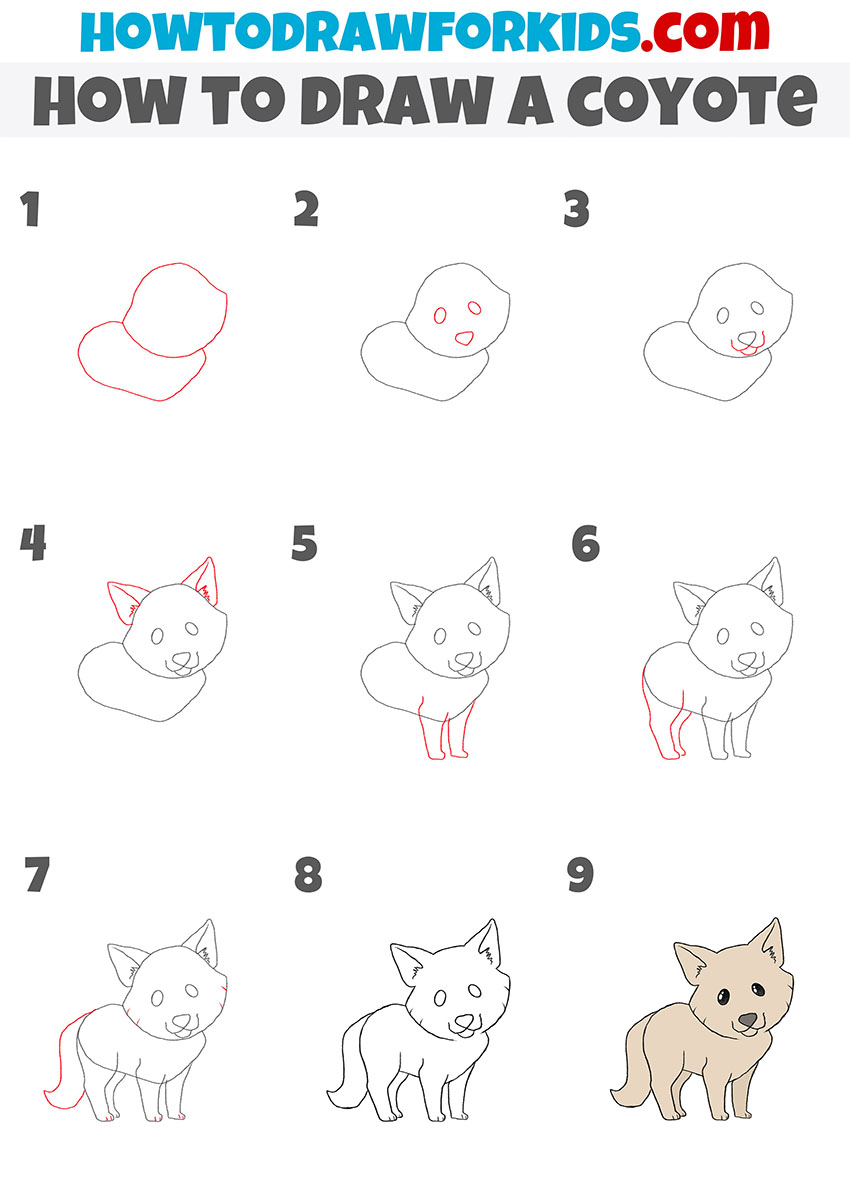 In this tutorial, I will show you how to draw a coyote. The lesson will be useful for you, and you can apply the acquired skills in the future if you want to draw other animals.
A coyote is a mammal that is very similar to a wolf. The coyote lives in the steppes and open plains, sometimes the coyote can be seen in the vicinity of large cities. Coyote perfectly adapts to any conditions and can eat not only meat, but also any other food.
In the picture, you see a small coyote that looks very cute. Remember all the drawing steps so that you can easily draw a coyote if necessary. Also, the acquired skills will be useful to you when drawing a wolf, fox or dog, since these animals are very similar.
Materials
Pencil
Paper
Eraser
Coloring supplies
Time needed: 30 minutes
How to Draw a Coyote
Draw the head and torso.

With smooth lines, draw the head of the same shape as in the example, then add the small torso.

Add elements of the face.

Depict the eyes in the shape of two ovals, and draw the nose.

Depict the bottom of the face.

Draw two rounded lines from the nose and draw the tongue.

Sketch out the ears.

The ears are raised up and have a pointed shape. Add the inside of the ear

Draw the front paws.

With smooth lines, add two front paws in the same position as in the example.

Depict the hind legs.

The hind legs are located together.

Add details.

Sketch out the tail, toes and detail the fur on the head.

Correct inaccuracies.

Use the eraser to remove any extra lines in the drawing.

Color the coyote.

Choose brown, gray and black. Add highlights to the eyes.
Finally, I suggest you download the short version of the lesson as a PDF file. This will help you return to the lesson at any time, even if there is no Internet access.