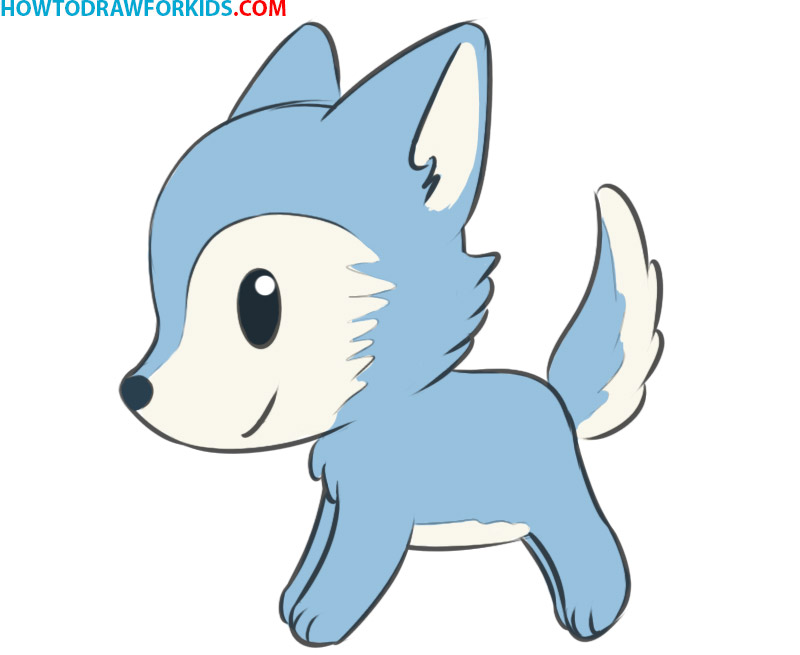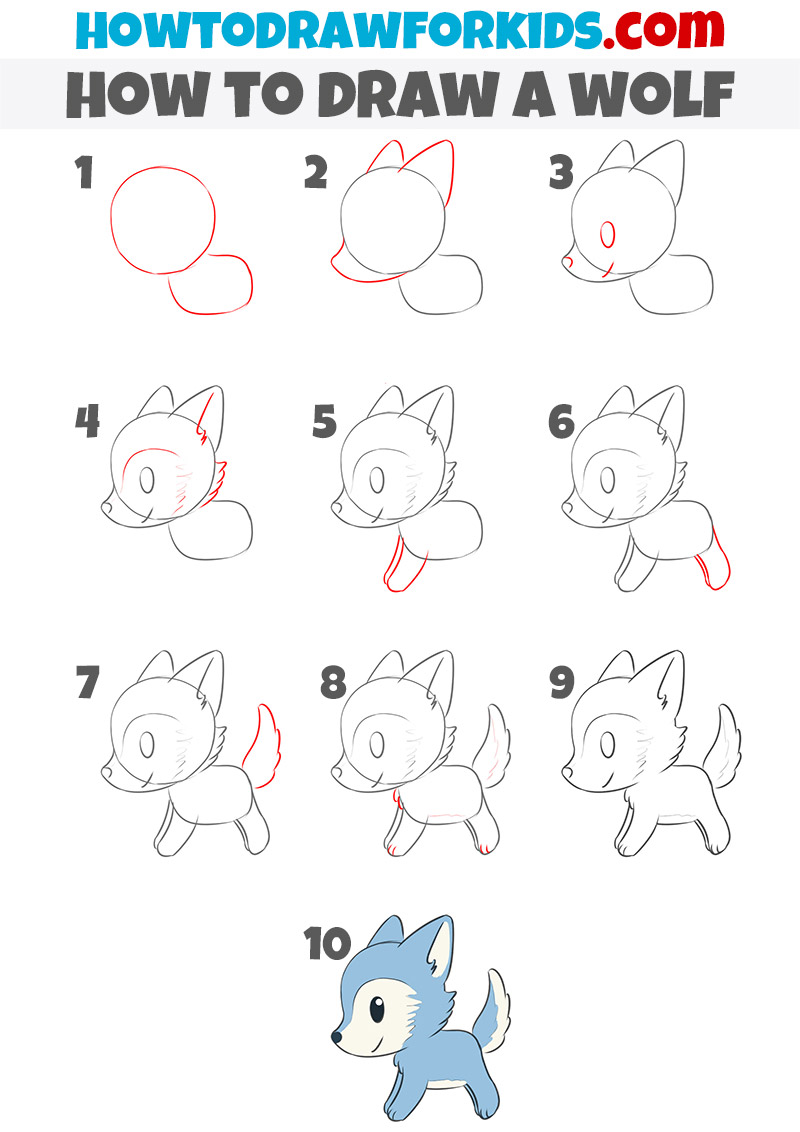 This super simple and cartoonish drawing instruction will focus on how to draw a wolf for kids.
If you often visit the pages of Howtodrawforkids.com, then most likely you know that here I show how to draw people, animals, and different characters in the most simplified form. And this guide on how to draw a wolf for kids will be no exception.
To draw a wolf, you will need a pencil or marker, as well as a sheet of paper. At the very end of the work, you can use a set of paints, colored pencils, or markers for coloring.
Step 1
First, draw the round head and oval torso of the cartoon wolf.
Step 2
In the front of the head, depict the muzzle and in the upper part, pointed ears.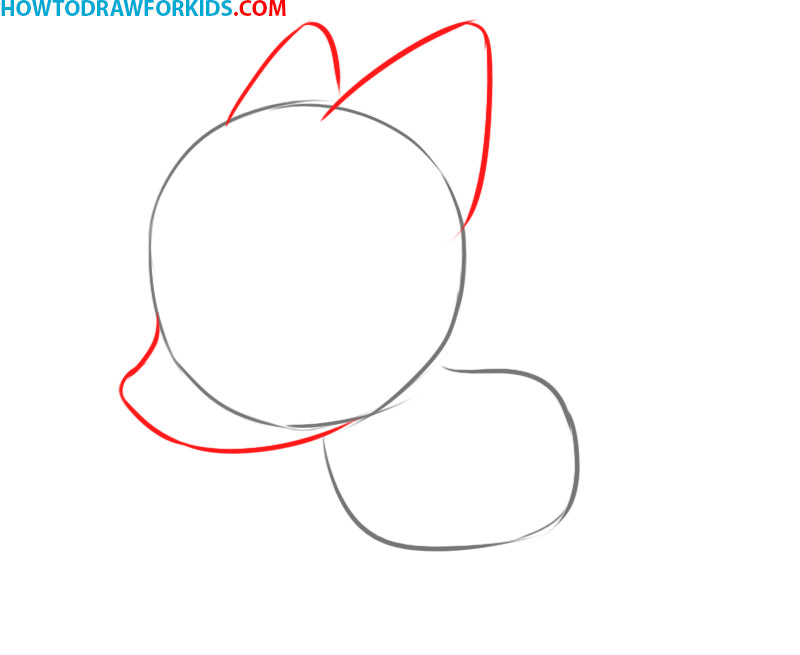 Step 3
Draw a vertically extended eye, a small nose, and a smiling mouth.
Step 4
Now use a few short lines to depict the texture of the hair on the head.
Step 5
In front of the body, depict rounded front legs.
Step 6
Now go to the back of the body and depict the hind legs.
Step 7
Draw a long and fluffy tail with long and smooth lines.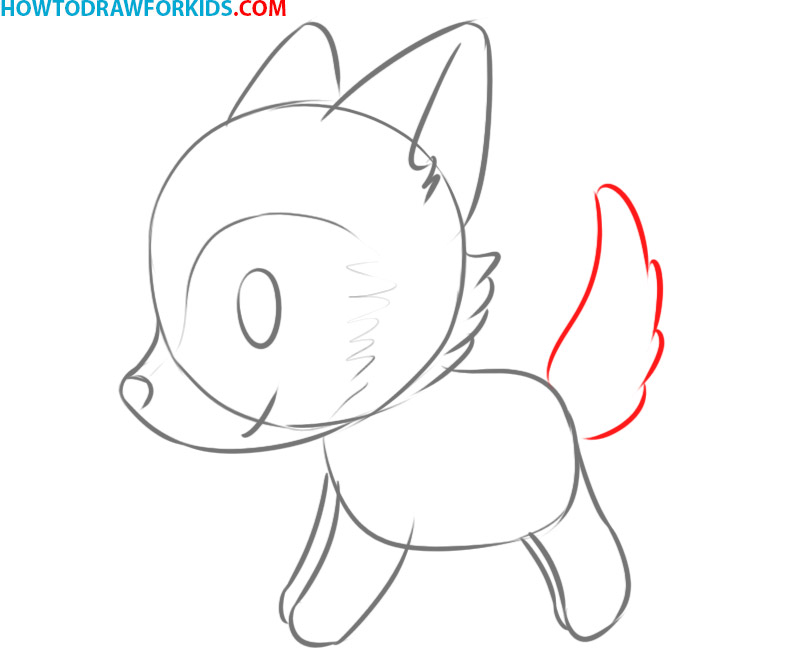 Step 8
Depict the texture of the fur on the body and rounded toes on the front and hind legs.
Step 9
Get rid of all the construction lines and darken the necessary lines of the wolf drawing.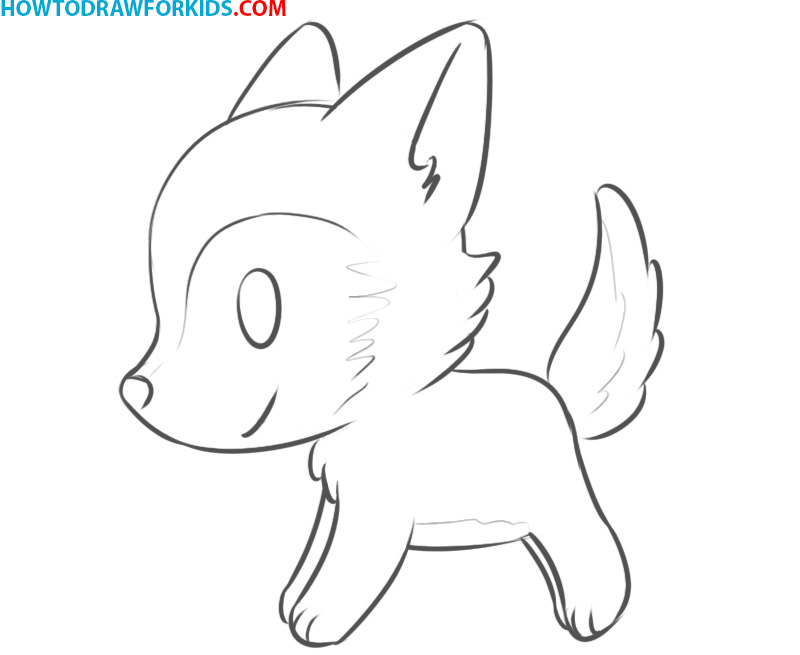 Step 10
I decided to paint the wolf light blue, the face, inner ear, belly, and part of the tail beige. Paint the nose and eye dark blue, leaving a small round highlight in the eye.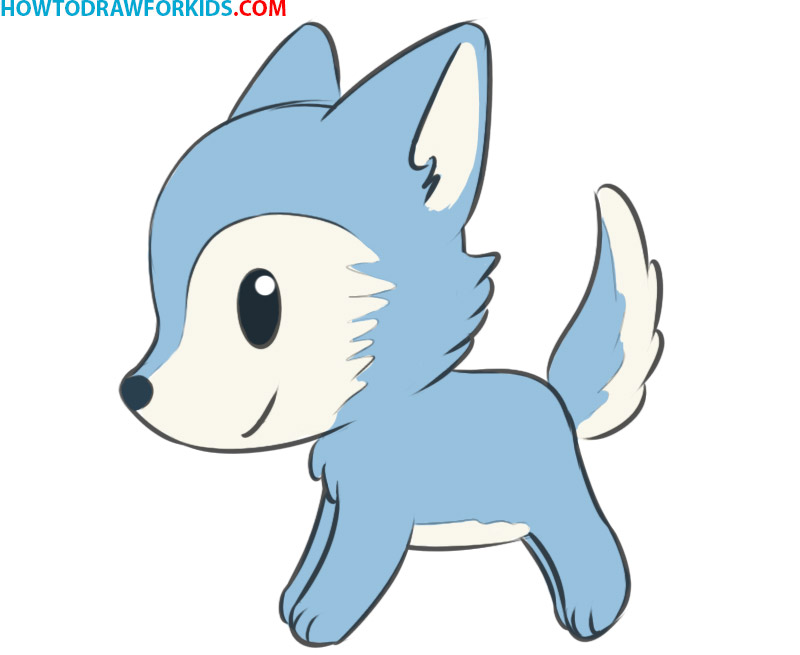 By adding some shadow and hair texture, you can give your wolf a more voluminous look. You can also draw some additional elements in the picture. For example, the background or other animals nearby.
If you want to learn how to draw other living creatures, then visit the category called Animals, and try to portray, for example, a cat or a sheep.