In this lesson you will learn how to draw Lion King. This lesson is very simple, useful and interesting. Start and enjoy drawing!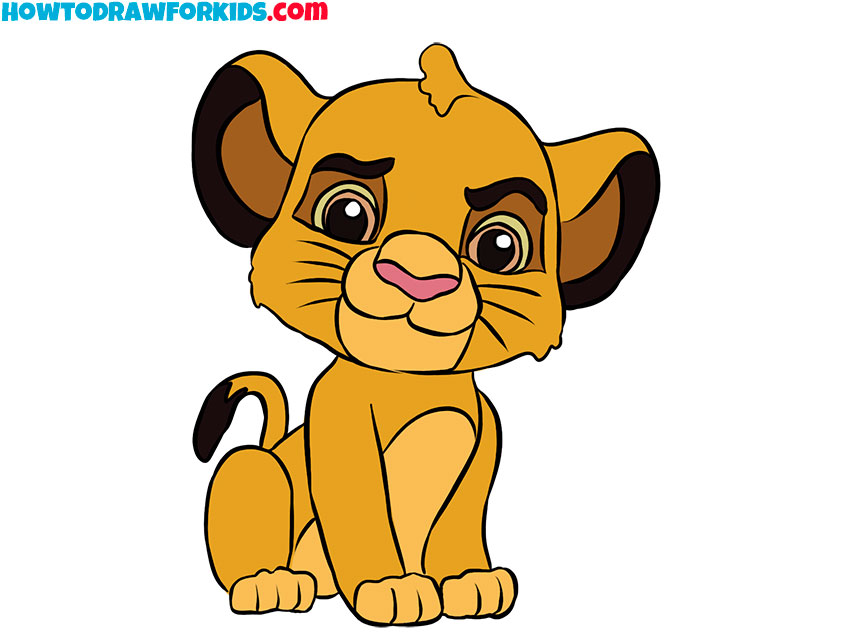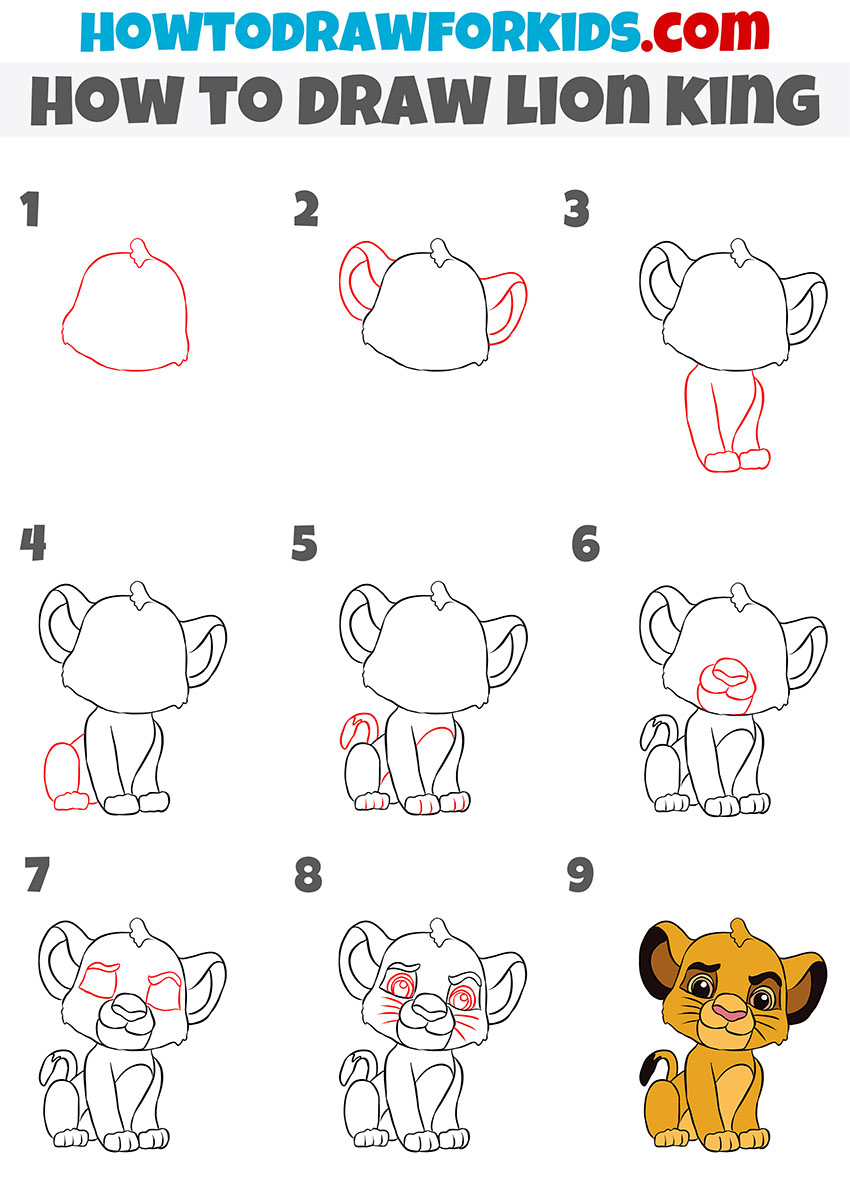 In this drawing lesson, I want to share with you step by step instructions on how to draw Lion King. I am sure that you will enjoy this lesson, and it will also be very useful and easy for you.
If you watched the cartoon "The Lion King", then you will probably recognize the hero of this lesson. This is Simba the lion. The Lion King is considered one of the most popular cartoons in the world. According to its plot, the lion cub Simba is the heir to the lion king Mufasa.
Start this lesson even if you do not yet have much drawing experience, because I created this lesson especially for beginners and children. Now you need to prepare your drawing materials and you can start drawing the Lion King.
Materials
Pencil
Paper
Eraser
Coloring supplies
Time needed: 30 minutes
How to Draw Lion King
Draw the outline of the head.

To depict the head, draw a shape that looks like a curved oval.

Add the lion's ears.

Draw two identical ears on the right and left sides of the previously drawn lion head.

Draw the front part of the torso and paws.

Use curved lines to draw the paws and chest line. One paw is slightly closed by the chest.

Depict the outline of the back and hind legs.

Use a curved line and an incomplete oval to draw the back and hind leg of the lion.

Add details.

Draw the tail and lines on the paws and belly.

Start drawing the face of the lion.

Depict the front of the lion cub's face by adding a nose, mouth and cheeks using curved lines.

Sketch out eyes and eyebrows.

Draw the big eyes and raised eyebrows using curved lines.

Add more details.

Depict the mustache and the inside of the eyes.

Color the drawing.

Use shades of brown, yellow, black and pink to color this drawing.
For your convenience, I have created a PDF file that contains a short version of this lesson, as well as some additional useful materials for completing a step-by-step drawing lesson.